Last week the CCC team successfully trained and certified 20 skilled nurses un VIA and cryotherapy in Kisii county, a rural area in the western region of Kenya. Hundreds of women were screened each day and 8 new "See and Treat" centers were established in Ministry of Health facilities. After graduation on Friday, our team drove 7 hours across Kenya to arrive in Kiambu County, a more urban region close to Nairobi.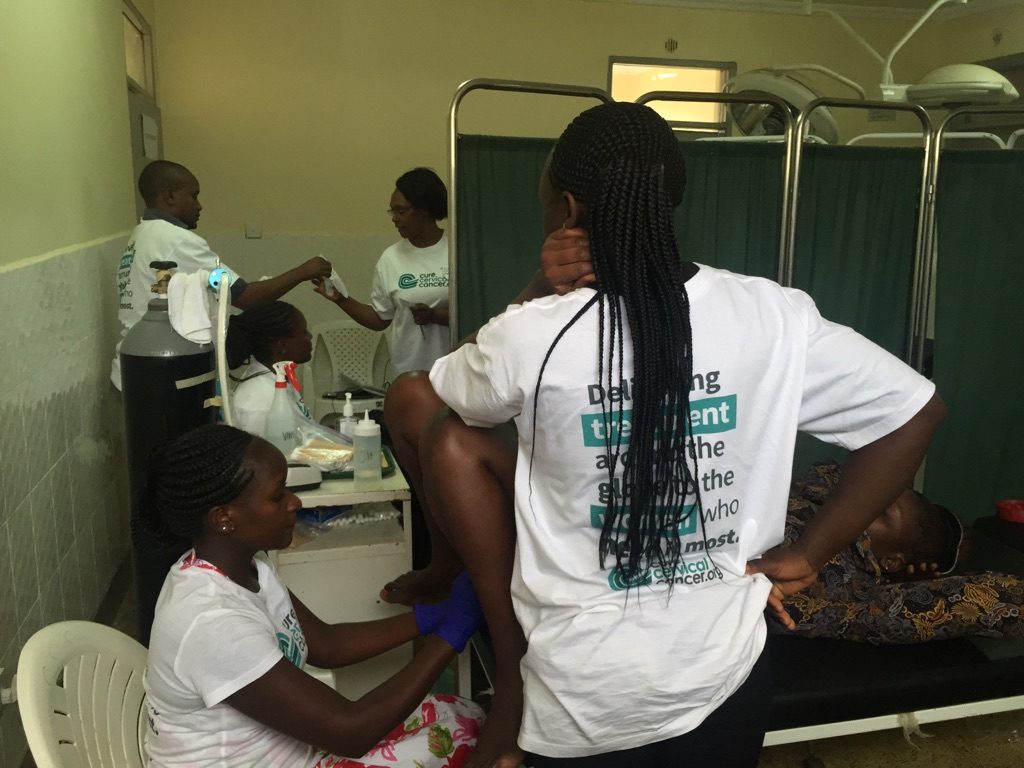 Thanks to the hard work of our incredibly efficient and dedicated ground partners, Jacaranda Health and Aphia Plus Kamili, this week we will be training 16 nurses from 4 different Ministry of Health and 2 Jacaranda facilities. Our team is grateful for the opportunity to collaborate with these wonderful organizations with whom we share a mission, to help as many women as possible.
The first two days of training at Ruiru Sub County Hospital have been very promising. All of the trainees have experience working in the maternal health departments of their hospitals for many years. They are so eager to learn the technique of cryotherapy and begin treating women in their comnmnunities. They said that now they can screen and treat women instead of having to refer them to Kenyatta Hospital which is much farther and more expensive.
One of the nurses who worked at Kisii Level 6 Hospital, where training took place last week, arranged transportation and lodging accommodations in order to join this week's training program and get certified. She was so determined to learn VIA and cryotherapy simply because she understands the immense need for this service and wants to contribute to preventing cervical cancer. As a nurse, she has seen so many cases of cervical cancer and she is very excited to be able to have this service locally.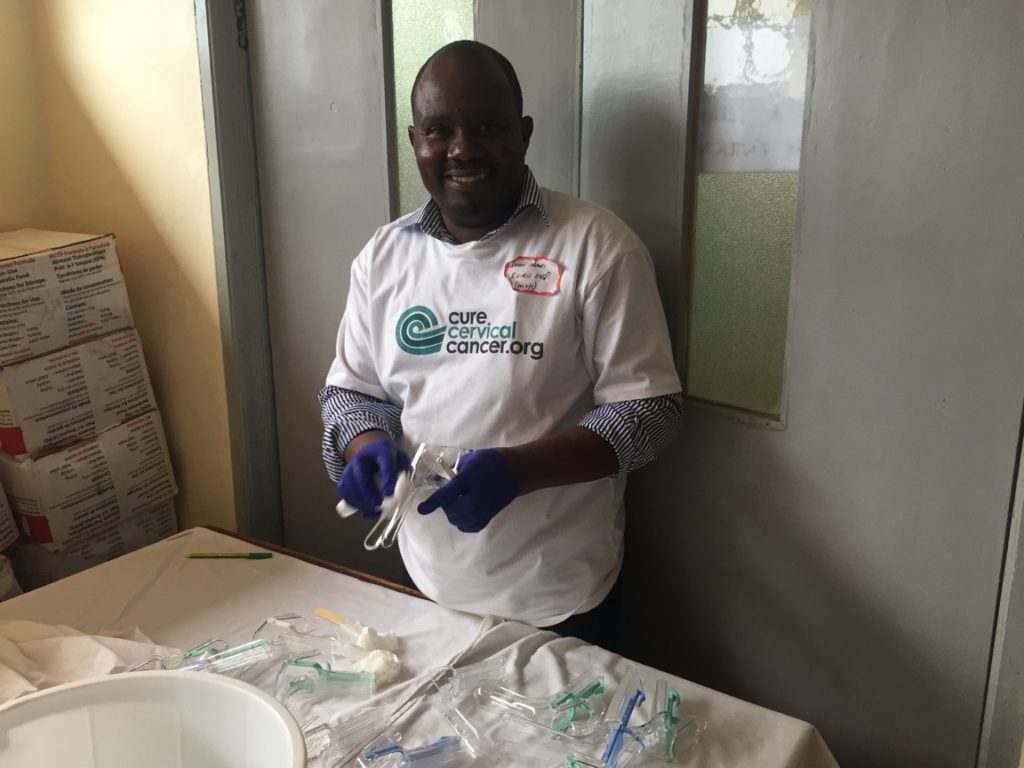 We have screened and treated 245 women and we expect more in the next few days. There is a factory nearby where 4000 women work. Hundreds of women sit outside the doors day after day hoping to be hired. Our ground partners are working very hard to convince the owner to allow women to come and be screened and treated for cervical cancer. Today, we are finally seeing those women walk into our cinic and we are very grateful for that.