The CureCervicalCancer Team
Meet the Board of Directors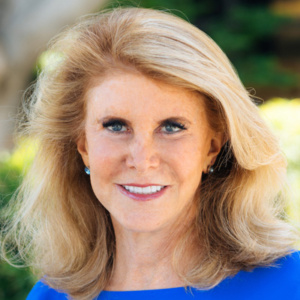 Patricia Gordon, MD
Founding Director
and Chair of the Board
Patricia Gordon MD (Harvard '78, UCLA School of Medicine '82, Cedars-Sinai Internship '84) has been a radiation oncologist for 28 years.  For many years she was a partner at Beverly Hills Radiation Oncology, and served on the medical team at Beverly Hills Cancer Center. In August 2014, she formally retired from clinical practice to lead CureCervicalCancer into the future.
Her commitment to saving women's lives in the developing world has brought her to a second career as a non-profit leader and international women's health advocate. Using the "See and Treat" method, she founded CureCervicalCancer, which trains local healthcare professionals to screen and treat women for precervical cancer. The organization has established 67 sustainable and ongoing CureCervicalCancer clinics in Kenya, Tanzania, Ethiopia, Nigeria, Haiti, Guatemala, Vietnam, and training programs in rural China – where help is needed most.
"Cervical cancer is the leading cause of death in countries where Pap smears are virtually nonexistent. We have a global epidemic: upwards of 300,000 women die every year from a nearly 100% preventable disease. Ninety-five percent of these women are in resource-poor countries living in extreme poverty. It was for these vulnerable women that I decided to act. I maintain fervently I cannot see the world and remain indifferent to it."
The World Health Organization endorses a technique known as "See & Treat" for the detection and treatment of cervical cancer. It takes less than 15 minutes and it has nearly a 100 percent success rate. With this knowledge, she took this procedure into some of the most resource-poor areas of the world.  Her first stops were in Senegal and the northern region of Ethiopia. Since those two fateful trips, Dr. Gordon and her team have industrialized this procedure. CureCervicalCancer has now established 67 sustainable clinics all over the world dedicated to the prevention and treatment of cervical cancer.
When the CCC team establishes a clinic, the equipment and locally trained professionals remain in place to continue the fight against cervical cancer for years to come. Our sustainable "Clinic in a Suitcase" model requires monthly reporting to measure outcomes, target successes, and assess where help is needed most. Dr. Gordon is committed to leading CureCervicalCancer into the future, and she has dedicated her life to overcoming this tragic and needless epidemic.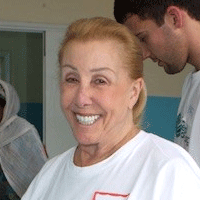 Judy Carmel
Financial Advisor
Judy Carmel brings over forty years of experience in business development as well as philanthropy to CureCervicalCancer, with a vast knowledge in finance. Her expertise is invaluable to CCC as she is part of the daily discussions at the CCC office. Her work with philanthropy is dear to her heart and taken very seriously. She is involved with many non-profit organizations and is a vital component of their operations.
"I am looking forward to being part of the team in Vietnam where I will see one of my clinics and CCC in action. This will help me in my future fundraising endeavors for the organization."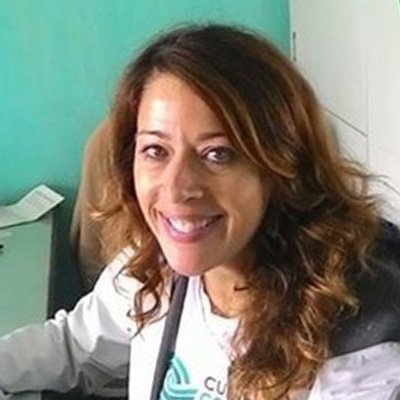 Judy Laner
Director of Volunteers
Judy Laner brings to CCC six years of volunteer service work in Africa through Free the Children and the Knock Foundation. Her experiences include building schools, working in orphanages, and fundraising and building her own schoolhouse back in 2008. Judy joined forces with CCC in April 2013 in Ethiopia. While there, she took on the tasks of organizing the incoming patients and recording the data of the see and treat findings. Since then, she has joined CCC on numerous programs. She worked tirelessly while in Guatemala in September 2013 and Kenya in April 2014. She will also be busy with patient data on our upcoming trip to Vietnam in December 2014.
"What jazzes me the most about these trips are that I can really help people.  I learned how little it takes to make a huge difference in  someone's life over in these remote locations.  I also really am fascinated about other cultures.  I feel that while I am helping them, they are teaching me as well.  I am constantly learning and taking something positive from the experience to apply to my own life.  I also feel that our basic needs are all the same no matter where you live.  People want to be healthy so that they can live their lives.  CCC is helping people to do just that and I am honored to be a part of it."
While not traveling the globe, Judy resides in Chicago with her new husband and blended family of 6 grown kids and attends Harper College to finish her Interior Design degree.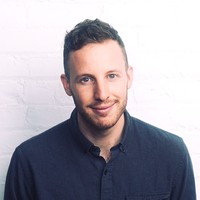 Benjamin Gordon
Business Advisor
Benjamin Gordon graduated from the University of Wisconsin-Madison in 2014 with a Bachelor of Arts in Political Science and a Certificate in Integrated Liberal Studies. After graduation, he accepted a role at Creative Artists Agency in Los Angeles, where he was the assistant to the head of television. Following this position, Ben began working at Collab Studios as the business development coordinator, where he was project leader on dozens of influencer accounts and campaigns that paid out over $20 million to creators and content rights holders. After one year, Ben was promoted to manager of content partnerships, where his duties included helping mobile video creators convert pirated content into monthly revenue on YouTube. Ben helped to expand this program from Vine's top creators to Instagram's top creators and many of the world's largest user generated content libraries. Ben would syndicate the content through Collab's YouTube compilation network, which increased monthly revenue by exposing the content to over 500 million unique monthly views.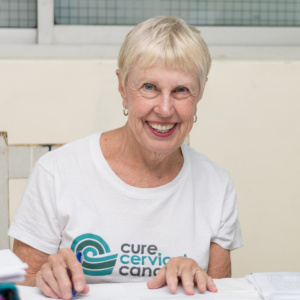 Nancy Fleming, CNM, PhD
Medical Advisor
Nancy Fleming is a retired Certified Nurse-midwife, having delivered almost 1000 babies at Hinsdale Hospital in Illinois and worked in women's health for over 37 years. She received her BSN from Stanford University, her MSN from the U. of California in San Francisco, and her PhD in nursing (women's health) from the University of Illinois at Chicago.
She has been active in Rotary since 1992 and is currently a member of the World Nations Rotary Club. She works with the American Cancer Society as a "Rotary Champion", bringing important messages about HPV cancers to Rotarians. She is passionate about preventative women's healthcare and is working actively to bring a two pronged 
approach to preventing cervical cancer in Kenya that includes:  1) immunizing young girls against the HPV virus so they will never develop cervical cancer;  and 2) using single visit screening and treatment of adult women for cervical pre-cancer, employing the new gold standard high-risk HPV test (HPVcare) as a qualifier for women needing further VIA screening and possible treatment. She has had extensive experience as a medical volunteer providing 
women's health care to vulnerable populations outside the US in Belize, Guatemala, Vietnam, and Kenya. – the last two of those projects with CCC.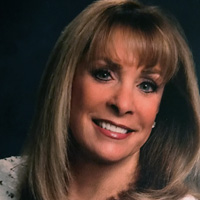 Cathy MacNaughton, MBA
Development Advisor
Cathy MacNaughton is a California native and holds a BA summa cum laude from Saint Mary's College and MBA magna cum laude from San Francisco State University. She retired, on an international basis, as Vice President of Administration and Regulatory Compliance for Managed Health Network, a managed behavioral health care company in 1996.
Mrs. MacNaughton is the Executive Vice President of the MacNaughton Family Foundation.
She is active in various professional and charitable organizations. She was a partner and Executive President with a fashion industry startup, Lusso Vero, Inc. She was responsible for Development, Administration and Strategic Planning of this new design house. The firm closed in July 2006.
Mrs. MacNaughton has served on the boards of the San Francisco Opera Guild; San Francisco Performing Arts Library and Museum; Diablo Regional Arts Association; Bay Area Arthritis Auxiliary; and Bay Area Community Resources. She raised funds for many charitable events, including the San Francisco Symphony, Black and White Ball; and Palm Springs Aids Assistance Program. Mrs. MacNaughton co-chaired the San Francisco Opera 2003 Opening Gala and the San Francisco Opera 90th Anniversary Opening Gala in 2012. For three years she co-chaired the San Francisco State University Aids Research Program Gala, Designing by Design. Her role in the San Francisco Opera included President of the Medallion Society, bringing together high-level donors. Currently, she received the 2016 Palm Springs Aids Assistant Program Herb Lazenby Community Service Award. Mr. and Mrs. MacNaughton contribute to Boy Scouts of America, Contra Costa Hospice and Yellowstone Club Community Foundation.
Mrs. MacNaughton has supported CureCervicalCancer since its inception and has a clinic in Haiti named after her.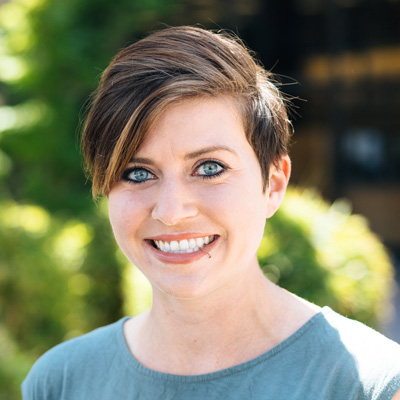 Rebecca Lepsik
Executive Director
Rebecca joined CureCervicalCancer in November 2016 as the Program Director. Rebecca first became interested in women's health while working at a homeless shelter as a Case Manager. After witnessing the terrible impact that the lack of quality health care services had on her clients, she felt compelled to pursue a career in nursing. She spent several years working as a Labor and Delivery nurse in Chicago. On her holidays, she traveled the globe trying to satisfy her endless wanderlust. Joining the team at CCC brought her the multi-faceted opportunity that she had been seeking: the chance to bring healthcare to the most vulnerable women all over the world.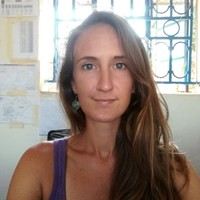 Immaculata Bramlage
Program Manager
Imma joined the CCC team in July 2019. Her first interest in global health piqued during her undergraduate studies in Madrid, Spain. After obtaining her international nursing degree, she worked at the Vanderbilt University Medical Center Regional Burn Unit and went on to pursue an MSN with FNP certification at Vanderbilt. During this time she maintained work and travelled abroad through different volunteer opportunities in Central and South America. After working state-side for several years, the itch to live and work internationally returned and Imma pursued a career with Doctors Without Borders working in several contexts in Africa and Asia. Her roles focused on the operations and implementation of medical aid to refugees, displaced populations, and improving access to health-care infrastructure for underserved populations.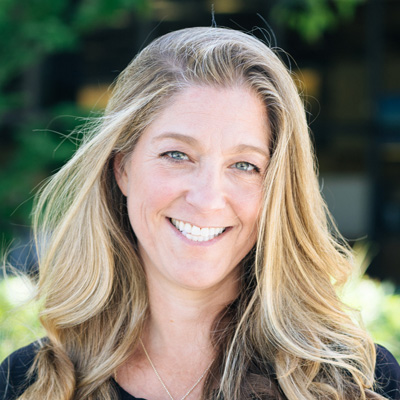 Heather Kun
Strategic Advisor
Heather Kun, MS ScD is Principal and Founder of HK Impact Advisors and Executive Director of FCancer. Prior to founding her own consulting firm, Dr. Kun was Vice President of Research and Evaluation at the National Health Foundation (NHF) for over 6 years. She was responsible for overseeing the research and evaluation arm of the organization in addition to participating in development, operational and fundraising activities. She also oversaw all of the chronic disease prevention and management, patient safety, patient family centered care and other hospital/community clinic-based programs.
Prior to working for NHF, Dr. Kun was an epidemic intelligence service officer at the Centers for Disease Control and Prevention stationed in the Los Angeles County Department of Public Health's Acute Communicable Disease Control Branch. She has also worked as a consultant for various private family foundations and has led and participated in multiple large scale quantitative and qualitative research projects specifically centered on immigrant health.
Dr. Kun received her Doctorate of Science (Sc.D) degree from the Harvard School of Public Health. Her dissertation work addressed health status and access to healthcare of farmworkers living along the eastern Mexico‐California border. Dr. Kun also holds an M.S. degree in Environmental Science and Management from the University of California, Santa Barbara and a B.A. in Biology and Environmental Sciences from Yale University.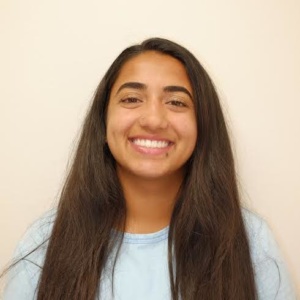 Rhea Palsule
Program Coordinator
Rhea is a UCLA '19 graduate with a B.S. in Integrative Biology and Physiology. While at UCLA, she worked with the women's soccer team as a student athletic trainer and was the President of her Sports Medicine Club where they would make monthly trips to a village in Tijuana, Mexico to donate sports equipment and educate the community about maintaining healthy lifestyles. She is very passionate about global health, specifically involving women, and hopes to continue to spread awareness about healthcare equality. She strongly believes in CCC's mission to end the epidemic of cervical cancer worldwide by creating sustainable clinics.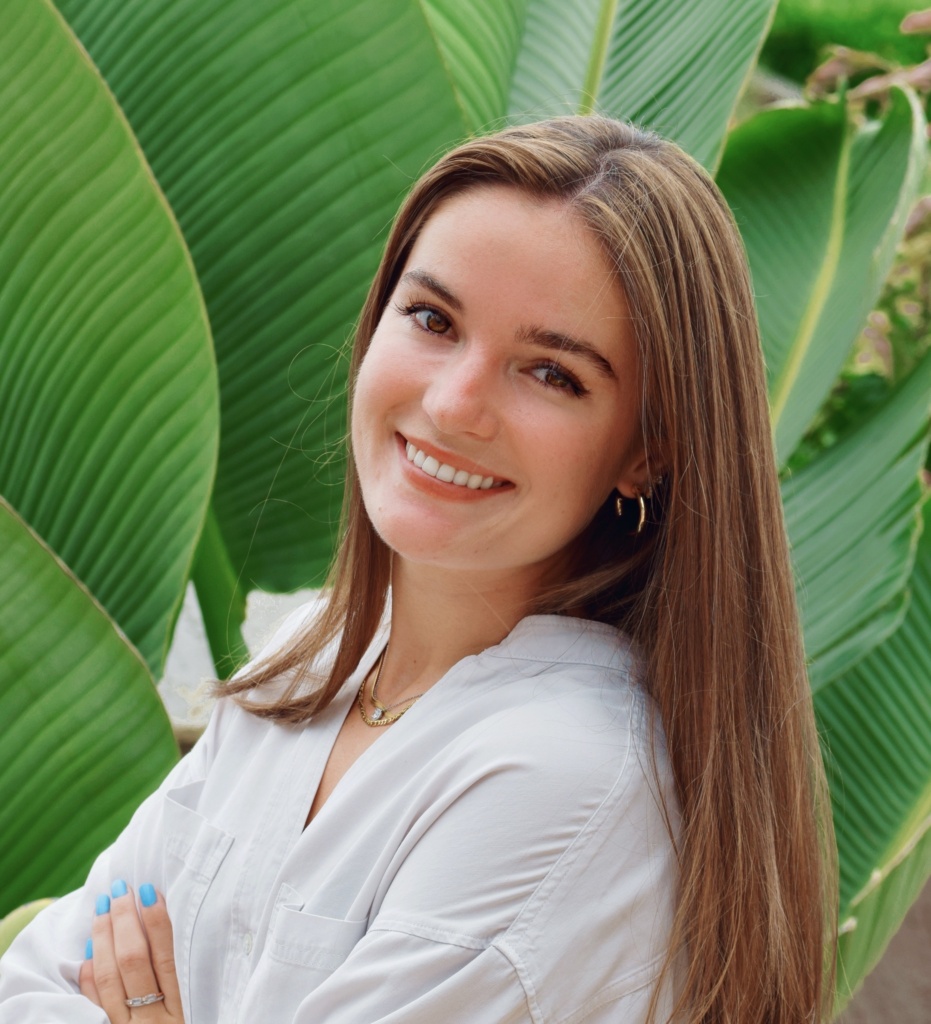 McKenna Stoudemire
Program Coordinator
McKenna graduated from Cornell University in 2020 with a B.S. in Human Biology, Health and Society. During her undergraduate years, she had the opportunity to study maternal and child health in communities throughout India, South Africa, and Brazil. Her time abroad allowed her to see first-hand how women's health initiatives operate in resource-poor settings, which solidified her passion for working to improve women's healthcare globally. She is thrilled to have the opportunity to apply her experience to furthering CCC's mission of bringing care to vulnerable women around the world.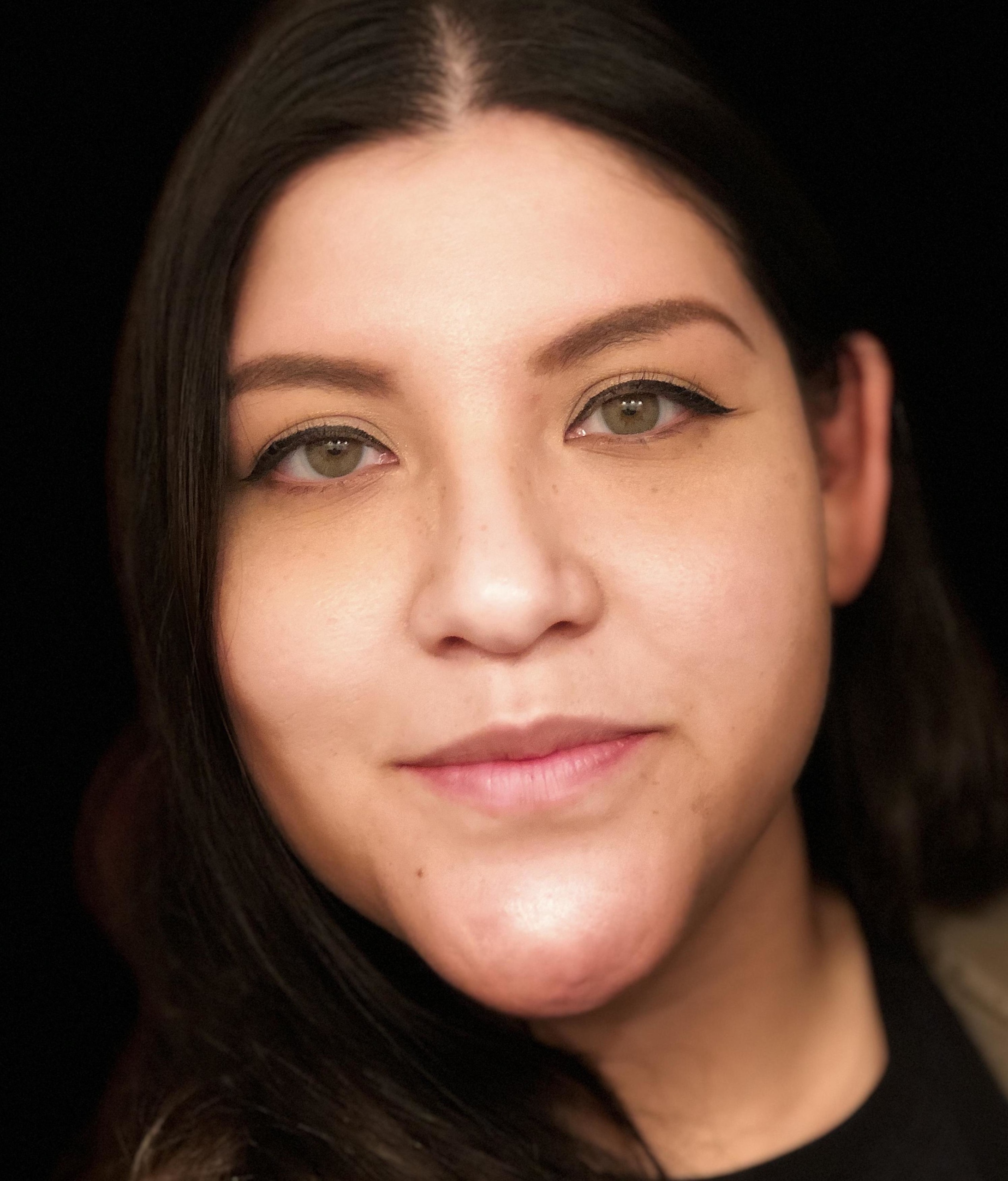 Bernadette Silva
Social Media Manager
Bernadette joined the team in July 2019. She is a designer and social media manager with a focus on social media for nonprofit organizations and educational groups. After seeing the power of the internet and online communities, she has become dedicated to developing and creating sources of support online for people looking for information and working through the effects of cancer. She is passionate about fighting misinformation online, fighting stigma, and empowering people to make informed decisions about health with the resources they have available. She is thrilled to be a part of CureCervicalCancer's work around the globe.