This past week CureCervicalCancer has trained 22 healthcare providers in comprehensive cervical cancer prevention through VIA and  the treatment of precancerous lesions with thermal ablation.
The training began on Monday with an informative session in the morning led by CCC clinical advisor Sharon Blosk. Dr. Blosk discussed the prevalence of cervical cancer in Kenya and its impact on the population. She went on to educate the trainees about Visual Inspection with Acetic Acid (VIA), a screening method for cervical pre-cancer that is quick, effective, and very cheap. Dr. Blosk also introduced thermal ablation treatment to the trainees, as none of them have used this treatment method before. The morning session ended with a VIA image review where each trainee was required to come up to the screen one-by-one and explain the VIA result.
On Monday afternoon, the trainees were divided into small groups and practiced setting up a clinic station, thermal ablation, patient counseling, and health record keeping. Local facilitators, who were once CCC trainees themselves, led each station and mentored their colleagues. Each skills station lasted about 20 minutes to allow time for any questions or concerns.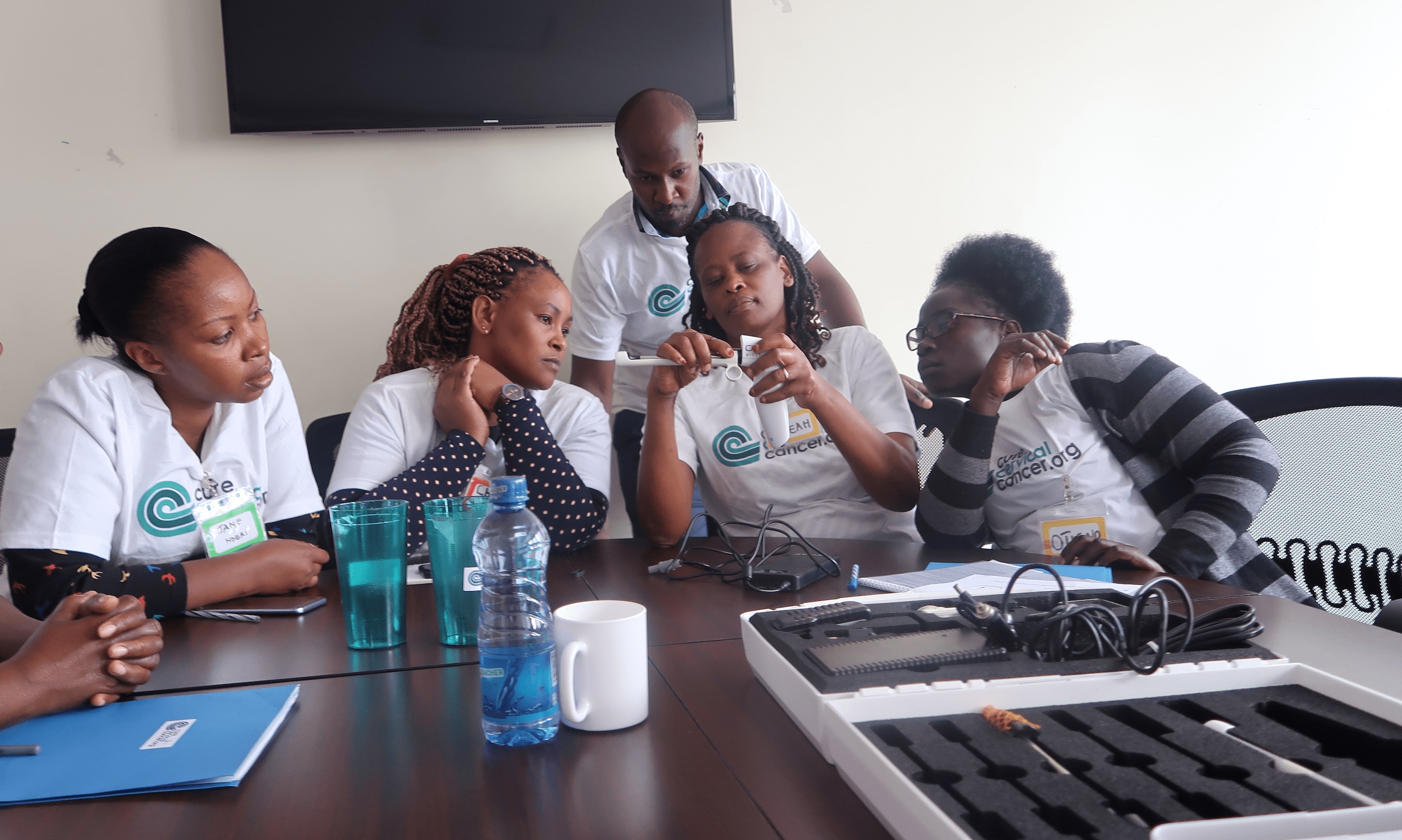 The remaining days of training, Tuesday to Friday, consisted of hands on "See & Treat" practice at the Mukuru Health Center in East Embakasi. This health center targets low-income women and provides maternity care. Community health workers spread the word in their communities and encouraged hundreds of women to attend the free cervical cancer screening event.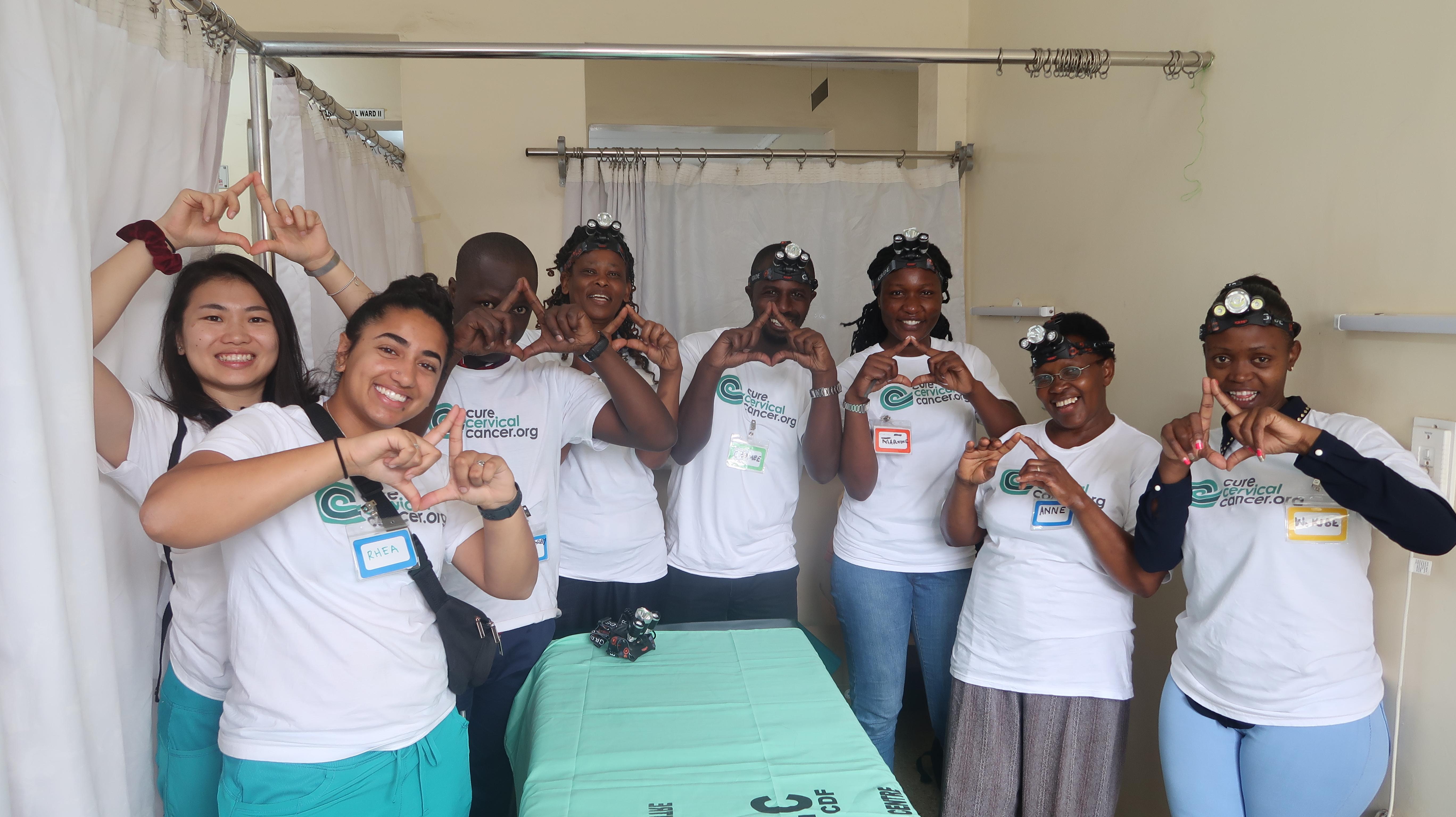 Ultimately, the accomplished trainees screened 640 women over the course of three and a half days! 10 of these women were found to be VIA positive and eligible for thermal ablation and 11 VIA positive women were referred for higher levels of care.