Today the CCC team visited two more clinic sites in Quang Ninh province, "Dr. Jay Collie Fish Clinic" in Dong Trieu and "Diane Pekow-Rickles Clinic" in Uong Bi.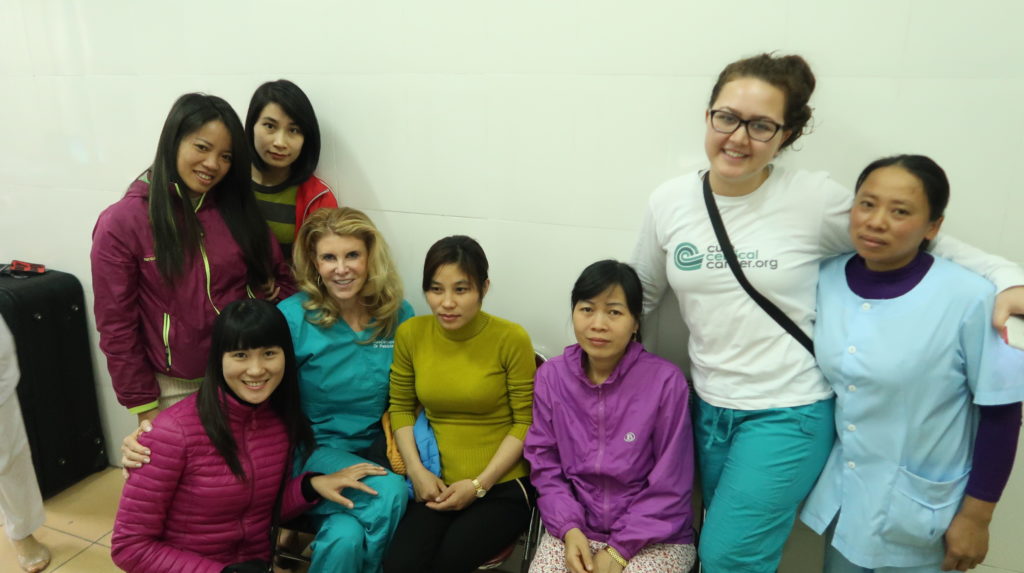 Dong Trieu was extremely busy. We arrived to a waiting room filled with excited patients. As we entered the immaculate and well-organized screening rooms, the women crowded in too, eager for their turn to be screened. Alongside the amazing Dr. Thuy, Dr. Lalong, and Dr. Dzung, the CCC team screened 150 women and 17 women were treated with cryotherapy.
The team assigned to Uong Bi was pleased to arrive to a clean, organized clinic site with all CCC equipment in excellent condition. Even the original suitcase which once carried the "Clinic in a Suitcase" still sat in the corner of the room. The doctors at Uong Bi, though well-trained and competent, were eager to screen patients alongside Dr. Gordon and happy to cross-check their opinion with her.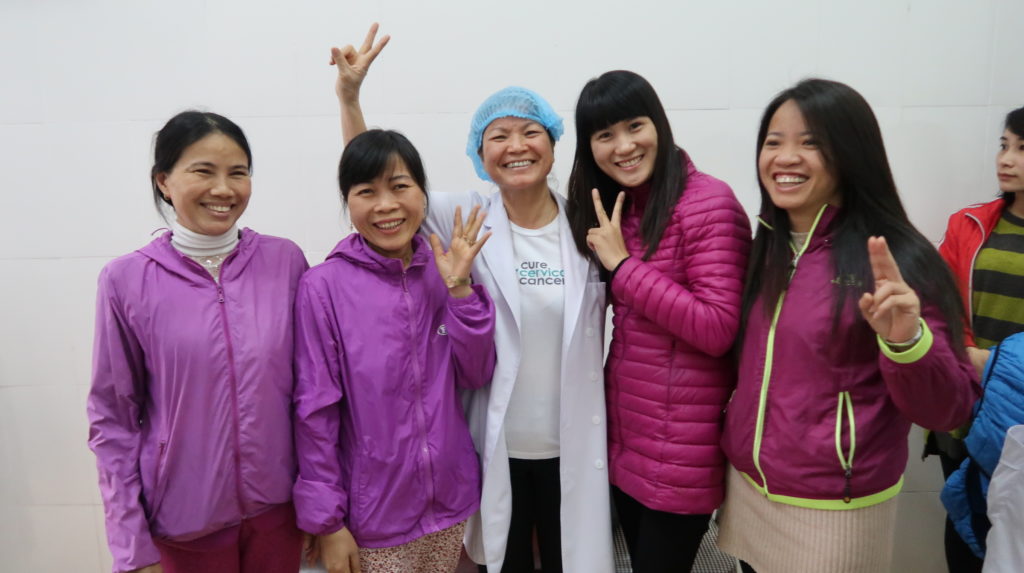 It is incredibly fulfilling to see that the "See and Treat" programs in our Vietnam sites function seamlessly. Even more gratifying is to witness the deep appreciation of the patients who are grateful to be screened and understand the life-saving value of "See and Treat".