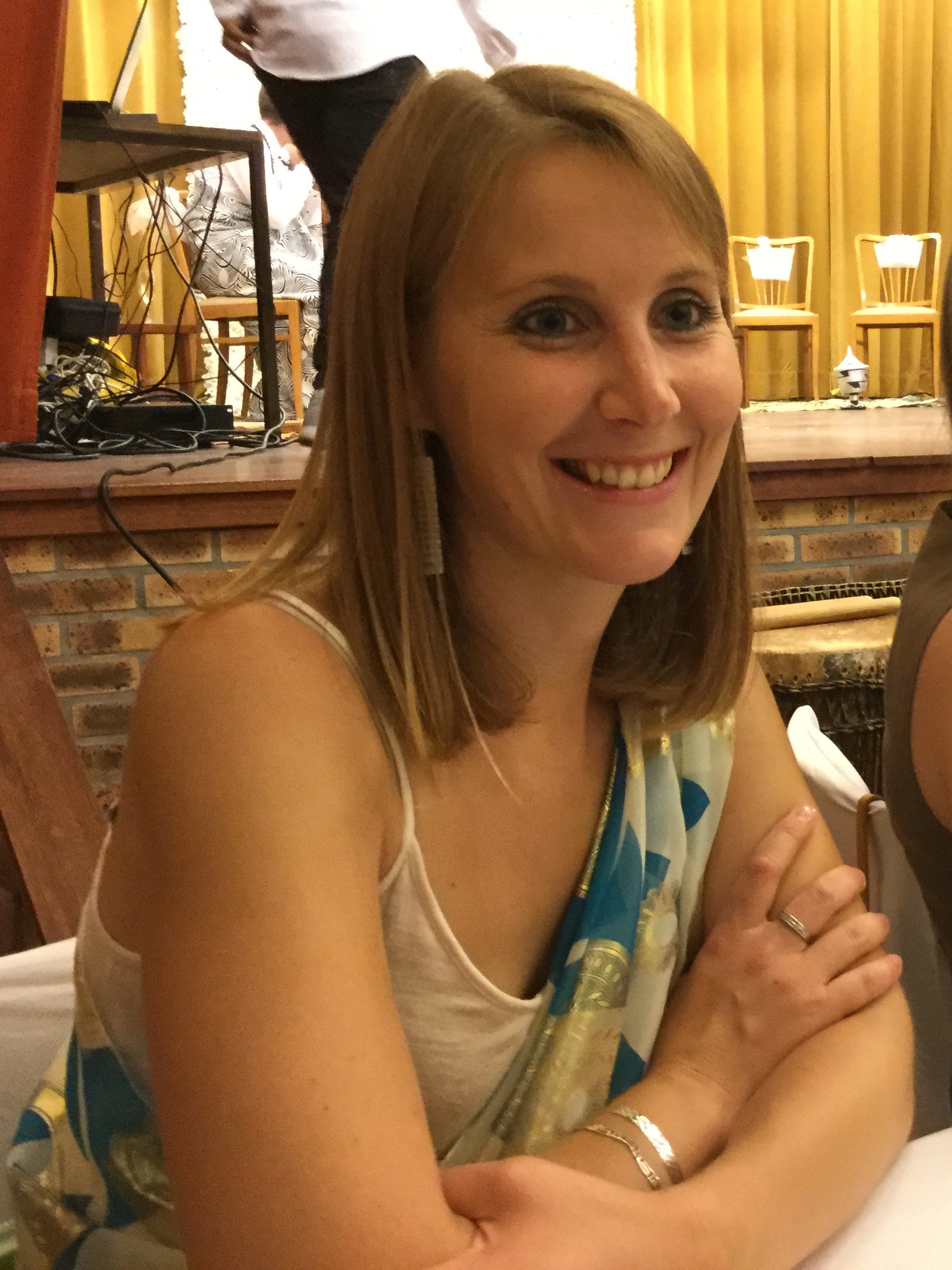 Aude Callens
Born and raised in the French-speaking part of Belgium, Aude completed her Master's Degree in Translation in her home country. Aude recently relocated to Southern California, where she works as a full-time subtitler, including for the deaf and hard-of-hearing French-speaking audience. Since she was a child, Aude has been supporting NGOs in different ways, and is pleased to assist CCC in its mission towards the women who need it the most.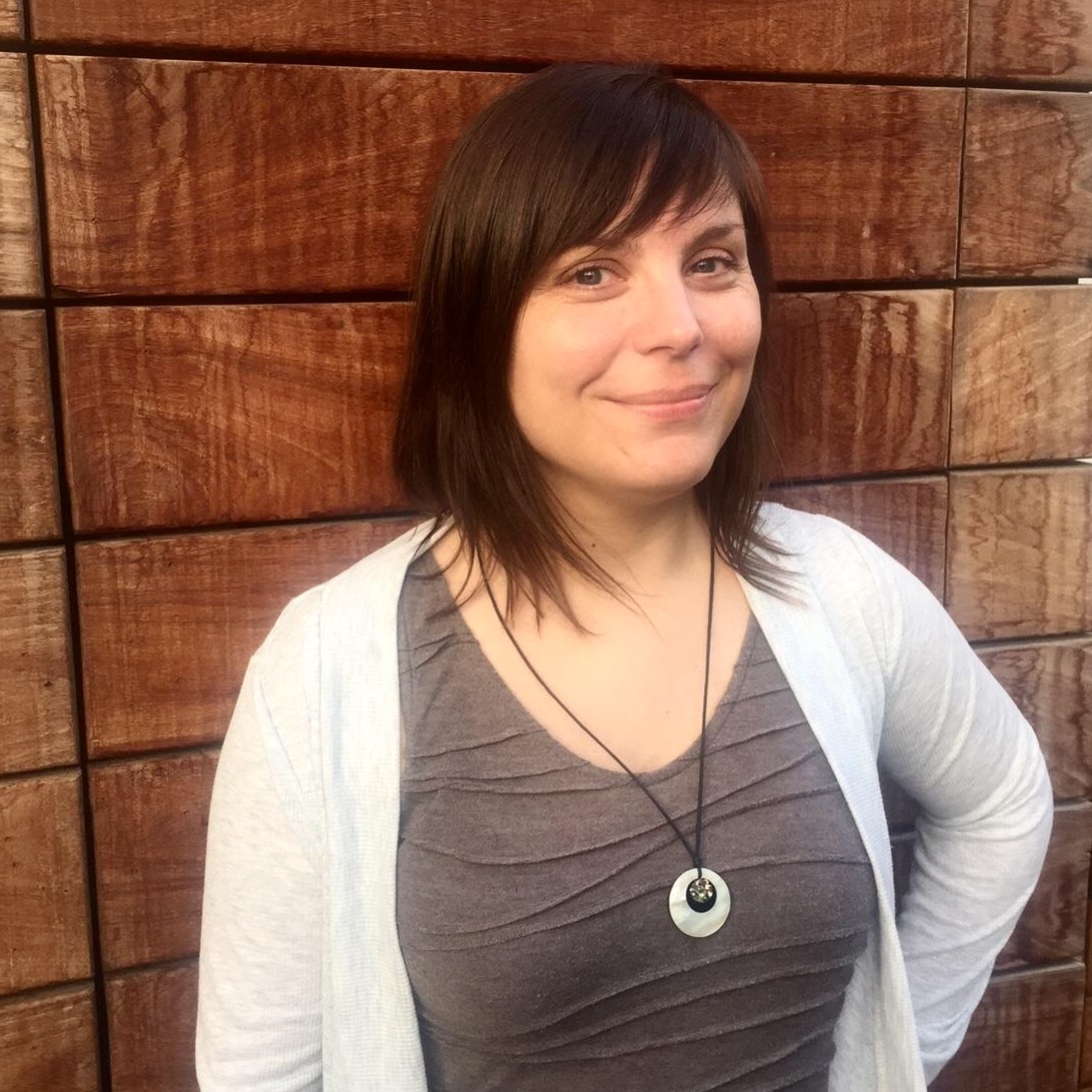 Virginie Le Francois-Ross
Virginie is a French medical translator based in Portland, Oregon. After reading about Dr. Paul Farmer's fight to improve medical care in Haiti in Mountains Beyond Mountains, she decided to put her skills and spare time to good use by translating medical contents for nonprofit organizations helping women in Haiti and other under-served countries. She is proud to support CCC in their efforts to make a real difference in women's lives.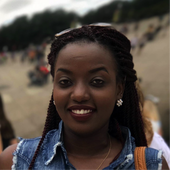 Elizabeth Watiri
Born and raised in Kenya, Elizabeth Watiri is a Master's student in International Policy and Development at the Middlebury institute of International studies at Monterey, California. She graduated from Kenyatta University in Kenya, with a dual degree in Psychology and Sociology. She is currently volunteering at CCC as a translator for our projects in East Africa.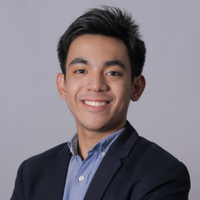 Gamaliel Domingo
Gamaliel Domingo graduated from Mapúa University with a bachelor's degree in Multimedia Arts and Sciences and is currently pursuing a post-graduate degree in Applied Media Studies at the De La Salle University. He dedicates his time and skills in creating multimedia materials with meaningful social impact, especially in raising awareness on issues regarding health and education.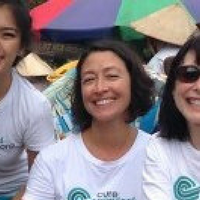 Rita Oregon, MD OB/GYN
Rita Oregón is very actively involved in the UCLA OB/GYN Residency Training program and Medical Student teaching for the OB/GYN rotations as an Associate Clinical Professor at Olive View-UCLA Medical Center in Sylmar, CA. She accompanied CCC on our trip to Vietnam in May 2014 to provide invaluable assistance setting up new screening clinics.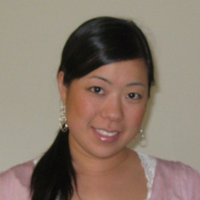 Minako Watabe, MD OB/GYN
Minako currently works in a rural community in Ventura County, CA where she takes care of a variety of patients including migrant farm workers. She has always been very dedicated to providing compassionate care to underserved women worldwide. She has joined CCC on two successful trips to Kenya in October 2014 and Vietnam December 2015.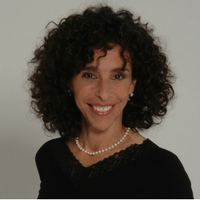 Jade Singer, PA & MPH
Jade Singer is a Physician Assistant who has been practicing gynecology for over 25 years. Jade was invaluable as a CCC team member in Ethiopia and Guatemala in 2013 and Kenya 2014.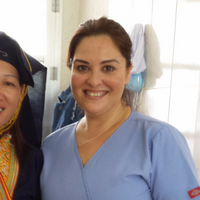 Elsa Miramontes, RN
Elsa Miramontes has been an Emergency Room nurse for 11 years. One of our first volunteers, she has been on trips with CCC to Ethiopia, Kenya, Guatemala, and Vietnam.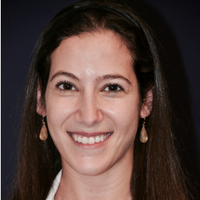 Lirona Katzir, MD OB/GYN
Dr. Katzir currently works as a practicing OBGYN and clinical professor at the Olive View UCLA Medical Center In Sylmar, CA. She joined the CCC team for its return visit to Vietnam in December 2014 as well as the Ethiopia mission in April 2015.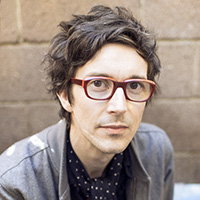 Hamish Robertson
Hamish is a British-born photographer and art director currently residing in Los Angeles, California. Onboard since the Fall of 2016, Hamish has photographed the CCC team and helped develop a refreshed website for 2017.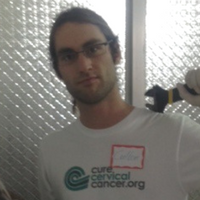 Cullen Hallinan
Cullen Hallinan is a graduate of Stanford University with a B.A. in Neuroscience and is pursuing a career in medicine. Cullen joined CCC as a translator in Guatemala and has  assisted CCC doctors in establishing permanent and sustainable clinics in Guatemala, Kenya, Ethiopia, and Vietnam.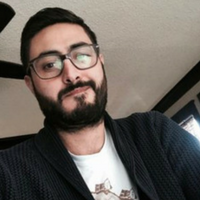 Oskar Garcia
A  graduate from Columbia University, Oskar is a multimedia designer and content strategist. His superb sense of graphic design and programming skills have proved indispensable to the CCC website and marketing materials.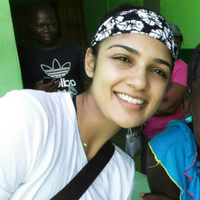 Mamta Singhvi, MD
Mamta Singhvi received her bachelors and medical degrees from UCLA, and continued at the same for her Radiation Oncology training where she served as Chief Resident. She is actively involved in the fight to cure cervical cancer, having gone on trips with CCC to Ethiopia and Haiti, and currently serves on the Board of the American Sexual Health Association and National Cervical Cancer Coalition.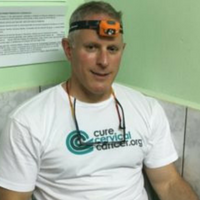 Rick Siedband, EMT
Rick has worked as an investment manager in Minneapolis for almost 30 years. He accompanied CCC as a volunteer to Guatemala in 2015, where he became trained in VIA and cryotherapy.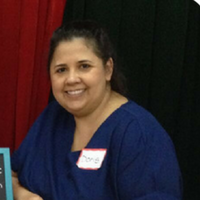 Doris Pesina, RN
Doris Pesina has worked in  Emergency Nursing for 11 years. Doris was thrilled to assist CCC on the Vietnam program in May 2014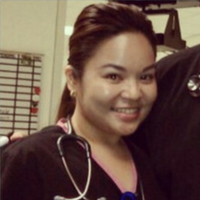 Rhia Bello, RN
Born in Missouri and raised in Manila, Rhia Bello obtained her BSN at the University of Santo Tomas and currently works as an emergency nurse. She brought her nursing skills with CCC to Vietnam in 2015.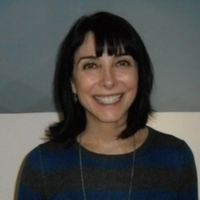 Melanie Miller
Melanie Miller, an LAUSD art teacher, partook in the 2014 Vietnam trip, managing the onsite office and performing several "See and Treat" screenings.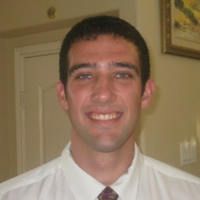 Bradley Neutel
Brad Neutel currently works as a clinical research coordinator and conducts influenza, hypertension and diabetes clinical research in Orange County, California. He traveled with CCC to Ethiopia in April 2015, where he assisted the CCC physicians and team with establishing the clinics and helped teach the "See and Treat" method to local healthcare providers.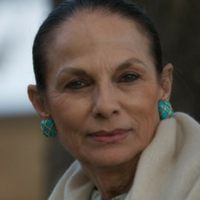 Donna K. Stellini
Donna K. Stellini is a photojournalist based in Los Angeles. She accompanied CCC on a trip to Ethiopia in 2015.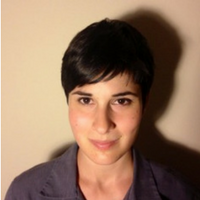 Jessie Margolis
Jessie joined the Cure Cervical Cancer team for the 2013 Guatemala project,  where she assisted CCC doctors in teaching the "See and Treat" method and help establish sustainable cervical cancer clinics in the Alta Verapaz region of Guatemala.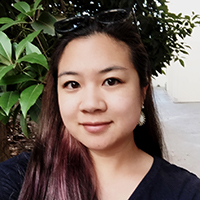 Janelle Zipagang
Janelle is a Graphic and Web Design student. As one who has dodged cervical cancer due to early detection and treatment, she believes that all women deserve the same opportunity. She's proud to support CCC and, by extension, empower more women worldwide!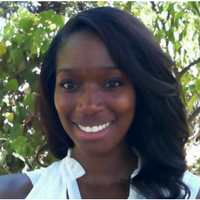 Chelsea Kennard, LVN
Chelsea Kennard has worked for the past two years as a licensed LVN working as a Wellness Nurse for Sunrise Assisted Living in Beverly Hills, CA.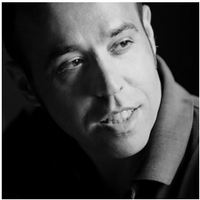 George Kolotov
George Kolotov is an internationally recognized Photographer, Video Editor and Lecturer with over 20 years of professional experience in the industry. He endeavors to bring to the forefront pressing social problems, such as an orphanhood and cancer, mobilizing attention and resources for those who most need them.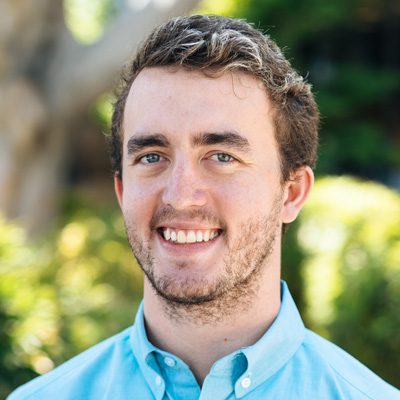 Alex Kreger
Program Coordinator
May 2017 – May 2018
Alex Kreger graduated Summa cum Laude from UCLA in 2012 with a B.A. in Political Science, specializing in comparative politics. While working as a marketing strategist, Alex developed an interest in medicine and community health, and, in 2014, he decided to return to school with the long-term goal of becoming a doctor. During his year at CCC, Alex attended three trips with CCC–two in Tanzania and one in Vietnam. Alex is currently working as a scribe in the Emergency Department at UCLA.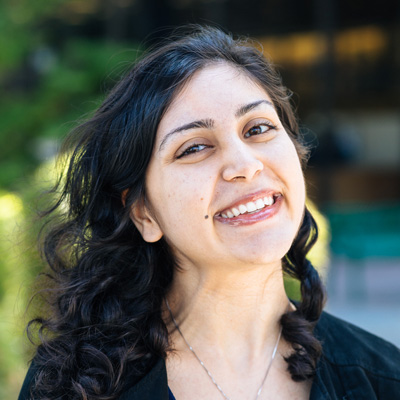 Phorum Sheth
Program Coordinator
July 2016 – June 2018
Phorum Sheth graduated UCLA with a B.S. in Biochemistry and a minor in Theater in March of 2016 and she wants to become an astronaut to study biological systems in microgravity climates. She has been teaching underprivileged students in the Compton area to motivate them to pursue higher education. She also participates in research studying the transmission of Parkinson's disease. Her creative credits include performances and writings such as plays, poems, and songs. She is currently recording her debut album. While at CCC, she has learned so much about what more needs to be done to motivate the American community to donate their resources. Her sole wish is to access the potential of these amazing woman around the world and provide them opportunity to pursue their dreams.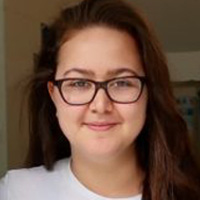 Leila Hariri
Senior Program Coordinator
July 2015 – April 2017
Leila graduated from UCLA with a B.S. in Psycho/Bio and is pursuing a career in medicine. She worked with CureCervicalCancer for two years. Her first year she worked as a Program Coordinator and her second year she was promoted to Senior Program Coordinator. She headed trips in Haiti, Guatemala, Kenya, and Vietnam. She has many friends all around the globe. She is currently attending medical school and is so grateful to CCC for all the support and inspiration.
Kimberly Borden
Clinic Coordinator
May 2013 – May 2014
During her tenure, Kimberly Borden served as head of undergraduate research and coordinationed many of CCC's major projects: Guatemala; Engos, Kenya; Haiti; Vietnam; and Kisumu, Kenya. Kim assisted CCC doctors in the performance and teaching of the "See and Treat" method, which she has learned through dedicated shadowing of Dr. Gordon and Jade Singer PA.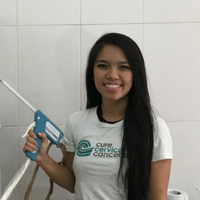 Jacquelyn Dang
Clinic Coordinator September 2013 – May 2016
As Senior Coordinator of CCC, Jacquelyn has actively coordinated and worked on medical missions in Haiti, Kenya, Guatemala, China, and Vietnam to establish sustainable cervical cancer "See and Treat" clinics in these developing countries where cervical cancer is epidemic. She looks forward to contributing her efforts to future CCC endeavors.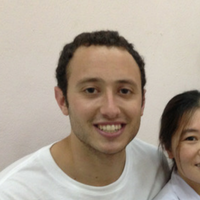 Stephen Morris
Clinic Coordinator June 2014 – December 2015
Stephen brought his experience of phlebotomy, patient care, student government, and volunteer work to the table and enjoys applying his skills to the many operations of CCC.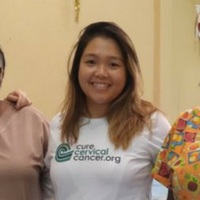 Ellen Nong
Program Coordinator January 2016 – August 2016
Ellen helped coordinate various global projects, screened hundreds of women, and aided the team design various digital marketing tools. She is very thankful to have worked with CCC and learned the "See and Treat" method under Dr. Patricia Gordon.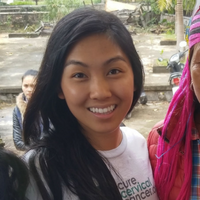 Yvonne Nong
Program Coordinator January 2015 – August 2016
After joining the team in January 2015, Yvonne helped to train many of our providers while gaining hands-on experience in "See and Treat" under the guidance and supervision of Dr. Gordon and our lovely group of volunteer Ob/Gyns. She has helped with our clinics in Ethiopia, Guatemala, Haiti, Kenya and Tanzania.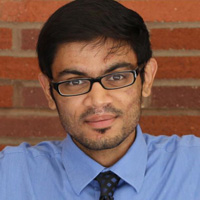 Shivam Zaver
Clinic Coordinator June 2014 – December 2014
A recipient of the prestigious Beckman Scholarship, Shivam is a strong advocate for preventative medicine especially in the field of women's health. While pursuing a career in Academic medicine, he brought his passion for service and health education to the underserved communities in Haiti, Guatemala, Kenya, and Vietnam under the guidance of Dr. Gordon.