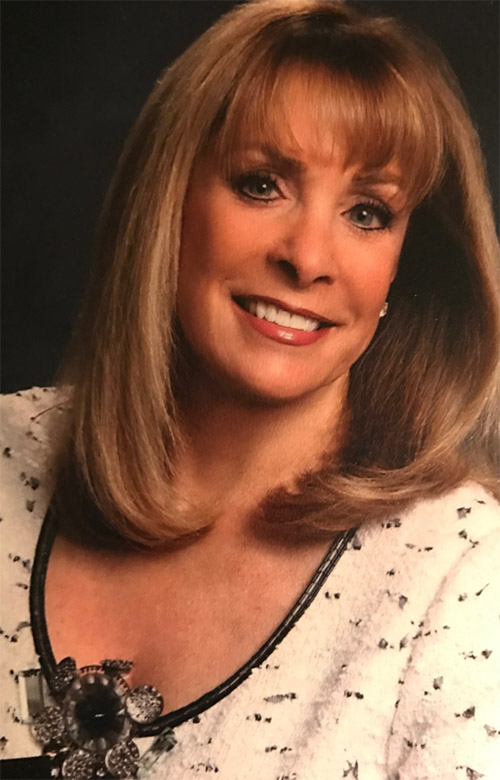 Cathy MacNaughton is a California native and holds a BA summa cum laude from Saint Mary's College and MBA magna cum laude from San Francisco State University. She retired, on an international basis, as Vice President of Administration and Regulatory Compliance for Managed Health Network, a managed behavioral health care company in 1996.
Mrs. MacNaughton is the Executive Vice President of the MacNaughton Family Foundation.
She is active in various professional and charitable organizations. She was a partner and Executive President with a fashion industry startup, Lusso Vero, Inc. She was responsible for Development, Administration and Strategic Planning of this new design house. The firm closed in July 2006.
Mrs. MacNaughton has served on the boards of the San Francisco Opera Guild; San Francisco Performing Arts Library and Museum; Diablo Regional Arts Association; Bay Area Arthritis Auxiliary; and Bay Area Community Resources. She raised funds for many charitable events, including the San Francisco Symphony, Black and White Ball; and Palm Springs Aids Assistance Program. Mrs. MacNaughton co-chaired the San Francisco Opera 2003 Opening Gala and the San Francisco Opera 90th Anniversary Opening Gala in 2012. For three years she co-chaired the San Francisco State University Aids Research Program Gala, Designing by Design. Her role in the San Francisco Opera included President of the Medallion Society, bringing together high-level donors. Currently, she received the 2016 Palm Springs Aids Assistant Program Herb Lazenby Community Service Award. Mr. and Mrs. MacNaughton contribute to Boy Scouts of America, Contra Costa Hospice and Yellowstone Club Community Foundation.
Mrs. MacNaughton has supported CureCervicalCancer since its inception and has a clinic in Haiti named after her.