Q. What brought you into the healthcare field? A. I was born into a family with poverty and in the community that lives in poverty. Since I was young, my mama used to say to me, "In Africa we have biggest three enemies to fight with our whole life and power also make sure when you grow up you return something to the community as gift for their support." So when I grew up, my mind was filled with those strong words and ambition to fight those enemies, and one of them is diseases. That is why I decided to join this field so as to fight this enemy also to return joy to the community who suffer from diseases.
Q. How did you get involved with CCC? A. In June 2017, I was selected by Mwananchi hospital to join a CCC training in Ukerewe. From there I met with my friends and mentors Phorum and Rebecca [CCC staff] who taught me how to screen and treat with cryotherapy. My ambition became reality when I started to see how big this problem is and how many women need my help in Tanzania.
Q. What do you do for CCC? A. I dedicate my time and power to make sure I provide safe education, and screening and treatment to women.
Q. What has been your biggest challenge in working with CCC? What has been your biggest success? A. Gender stigma–most young ladies refuse to be screened by the opposite sex. Support–this is still a problem because I am working with non-government hospitals so when I need support from the government, it becomes very difficult for them to agree.
My biggest success is an increase in awareness. I am happy that nowadays the knowledge I provide during class hour in the hospital reaches many people across Mwanza because I receive people who come to screen after listening to what I taught their relatives. Also to meet with people who received cryotherapy and tested negative during their return visit.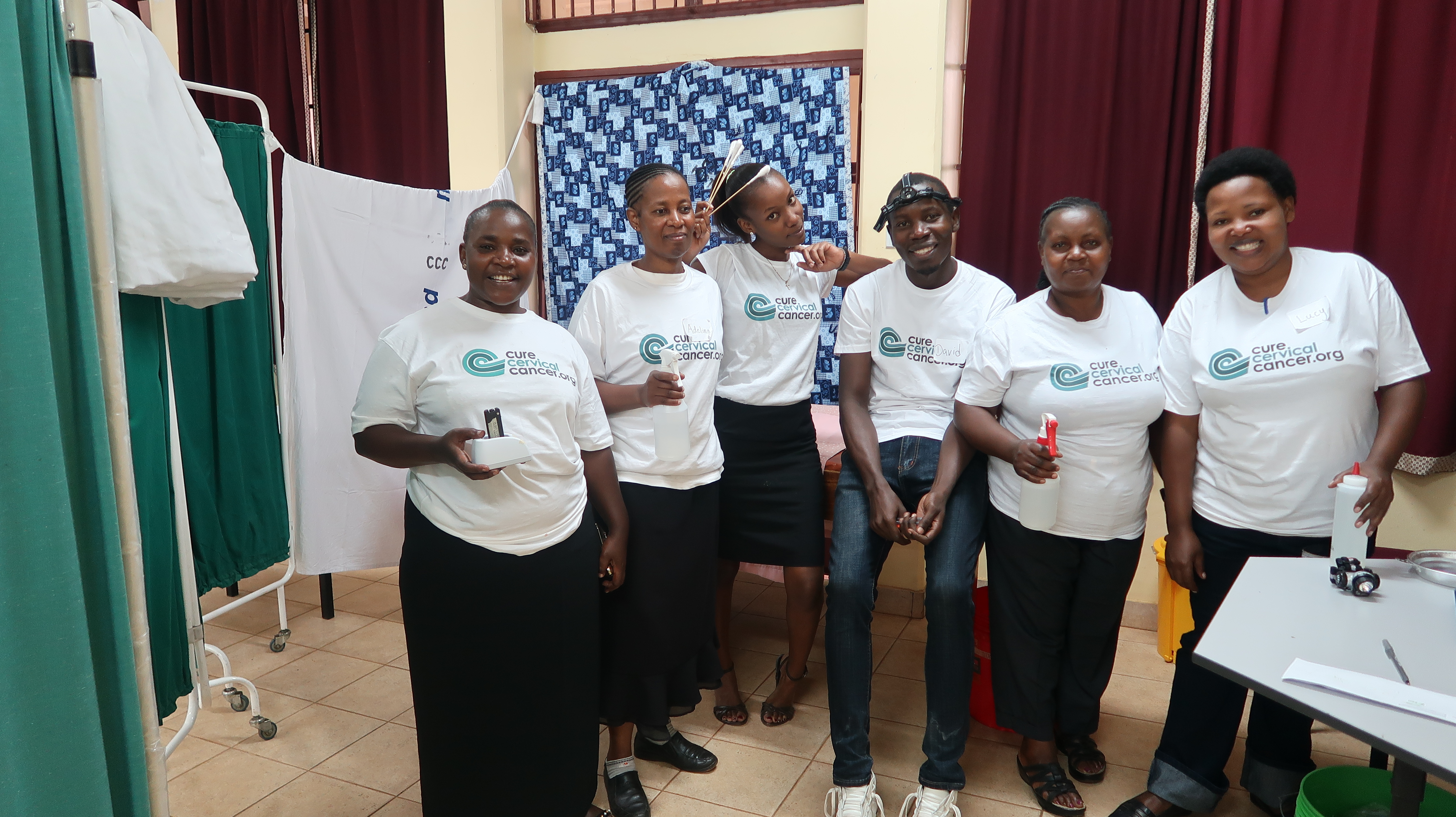 Q. What inspires you to continue screening women? A. What inspires me first is the heart touching encouragement and support I receive from my friend Phorum about CCC, as well as the support and help from my clients.
Q. Do you have any interesting stories about cervical cancer screening? A. This is the thing I shared with my friends and mentors during training like missing food, running in rain, working up to late evening, and meeting new people with the same ambitions as me.
Q. When you are not working, what do you do? A. When I am not working, I teach in the community and on Facebook about different diseases. I also like reading different books.