Q. What brought you into the healthcare field?
A. I always have been passionate about helping people since I was young. So growing up, I knew I wanted to make a difference in people's lives. This is the reason I pursued nursing as a career.
Q. Why did you choose this profession?
A. I wanted to do something that is interesting and makes a difference in people's lives on a daily basis. There is a satisfaction that comes with helping people and being a nurse gives me that.
Q. How did you get involved with CCC?
A. For my undergraduate, my research project was on 'Barriers that hindered women from accessing cervical cancer screening services'. So when I joined KMET as a volunteer nurse, my main goal was to sharpen my screening skills and encourage more women to get screened for cervical cancer. This I achieved through a very supportive supervisor and mentor. So when the CCC project came on board, I was recommended to be the nurse coordinating the CCC project and that is how I got involved with CCC.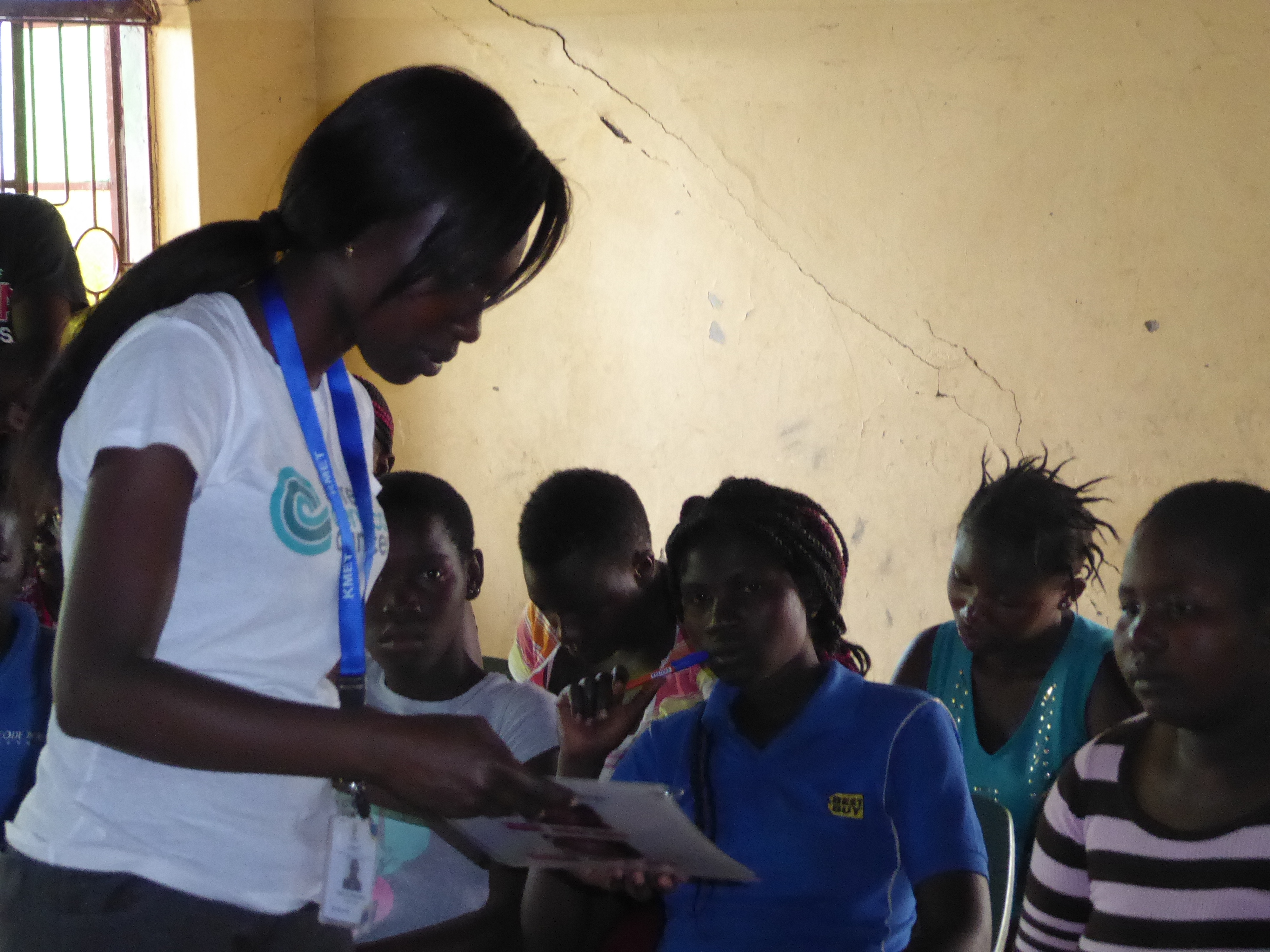 Q. What do you do for CCC?
A. For CCC, I;
perform monthly site evaluations
assess provider competency level and organize opportunities for more training

evaluate data management at each site.

ensure that the 7 sites have a consistent supply chain of all necessary 

supplies/equipment for "See & Treat"

organize monthly mobile outreach clinics.

engage Community Health Volunteers.

compile monthly reports and send them to CCC by 5th of each month.
Q. What has been your biggest challenge in working with CCC? What has been your biggest success?
A. My greatest successes have been:
Having a successful engagement meeting with Nyando Sub County Health

Management Team on cervical cancer prevention measures in the Sub County.

Organizing and conducting a successful CCC outreach.
Q. What inspires you to continue screening women?
A. Knowing that I can make a difference in a woman's life and prevent cervical cancer inspires me to continue screening women.
Q. Do you have any interesting stories about cervical cancer screening?
A. During our outreach this month, I encountered a 35-year-old mother of seven who had never heard a thing about cervical cancer and that it can be prevented. I counseled her using the VIA GUIDE and she was screened for cervical cancer. The interesting bit is that she went and brought two of her sisters for the service.
Q. When you are not working, what do you do?
A. I read books, watch documentaries, and play lawn tennis