Today was the first day of the CureCervicalCancer (CCC) and KMET "See & Treat" training program. In the morning, the CCC team was divided to provide lectures to both the Community Health Volunteers (CHVs) and the Global Trainees simultaneously. In this training, we have 22 global trainees and six facilitators, some of whom are past CCC global trainees. After introductions, we learned that the majority of the trainees are nurses from Kisumu. Invigorated by KMET Executive Director Monica Oguttu's speech, the trainees understood that "See & Treat" was a county initiative led by nurses, the first point of contact for many women, that would make a huge impact on Kisumu county. After Monica's speech, Dr. Ganda, Kisumu County oncologist, spoke to the trainees about the current state of Kisumu County and Kenya in regards to cervical cancer.
At a different site, Program Director Rebecca, Volunteer Kari, and Community Health Nurse Faith were at KMET Health Complex to give the CHVs information about the cervical cancer screenings. These CHVs are essential in bringing the women to the clinics and continuing to ensure women are knowledgable about cervical cancer screening and treatments. CCC informs the CHVs, who in turn inform the community. These men and women will continue to bring women to the clinic long after CCC is gone.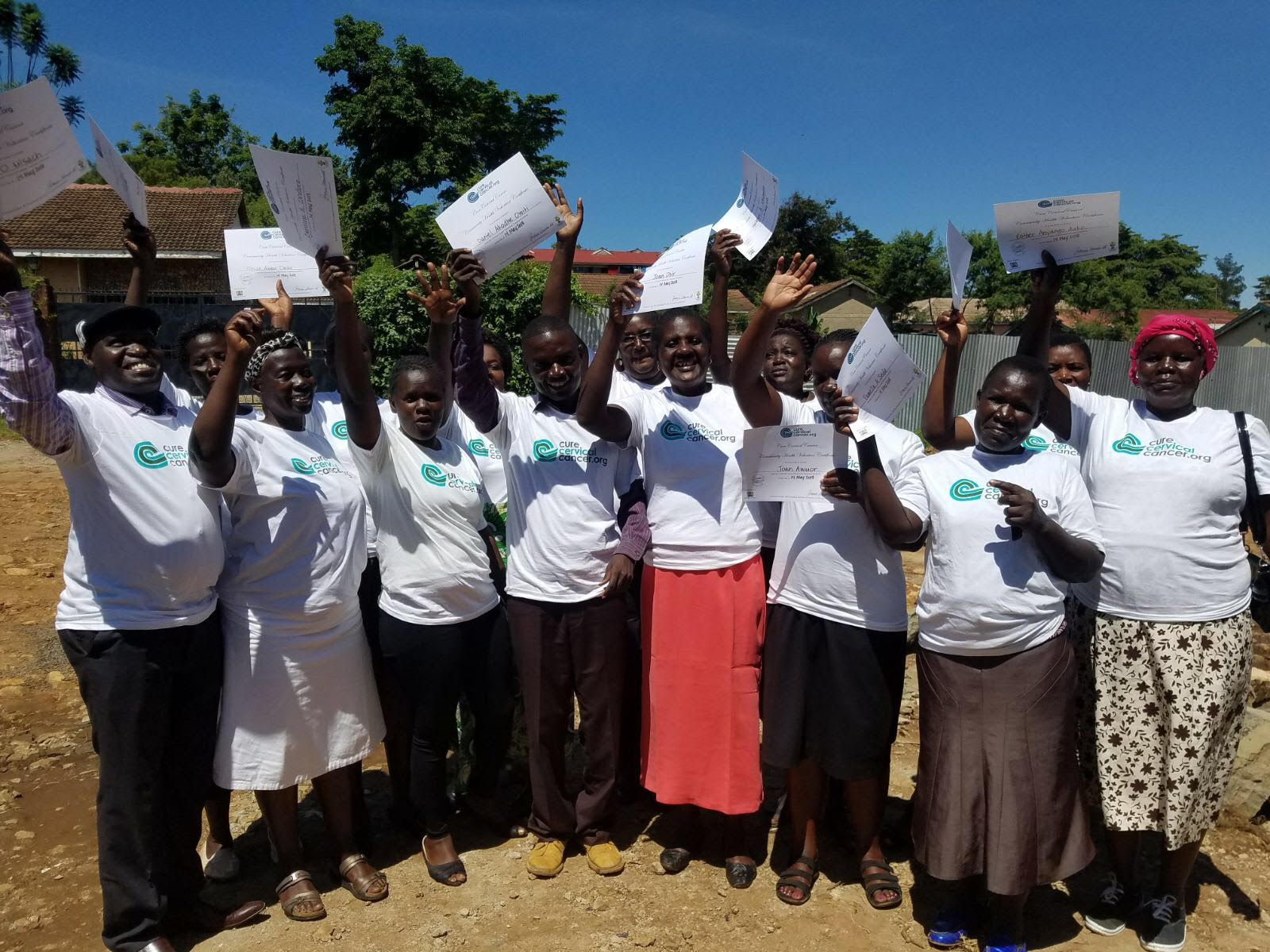 Dr. Sharon Blosk led a lecture for the global trainees on how to detect cervical precancerous lesions and the techniques of Visual Inspection with Acetic Acid (VIA) and Cryotherapy. Both techniques are necessary to treat precancerous cervical lesions. After the first lecture, Dr. Sharon Blosk went over VIA images with the trainees to practice identifying VIA positive and VIA negative cervixes.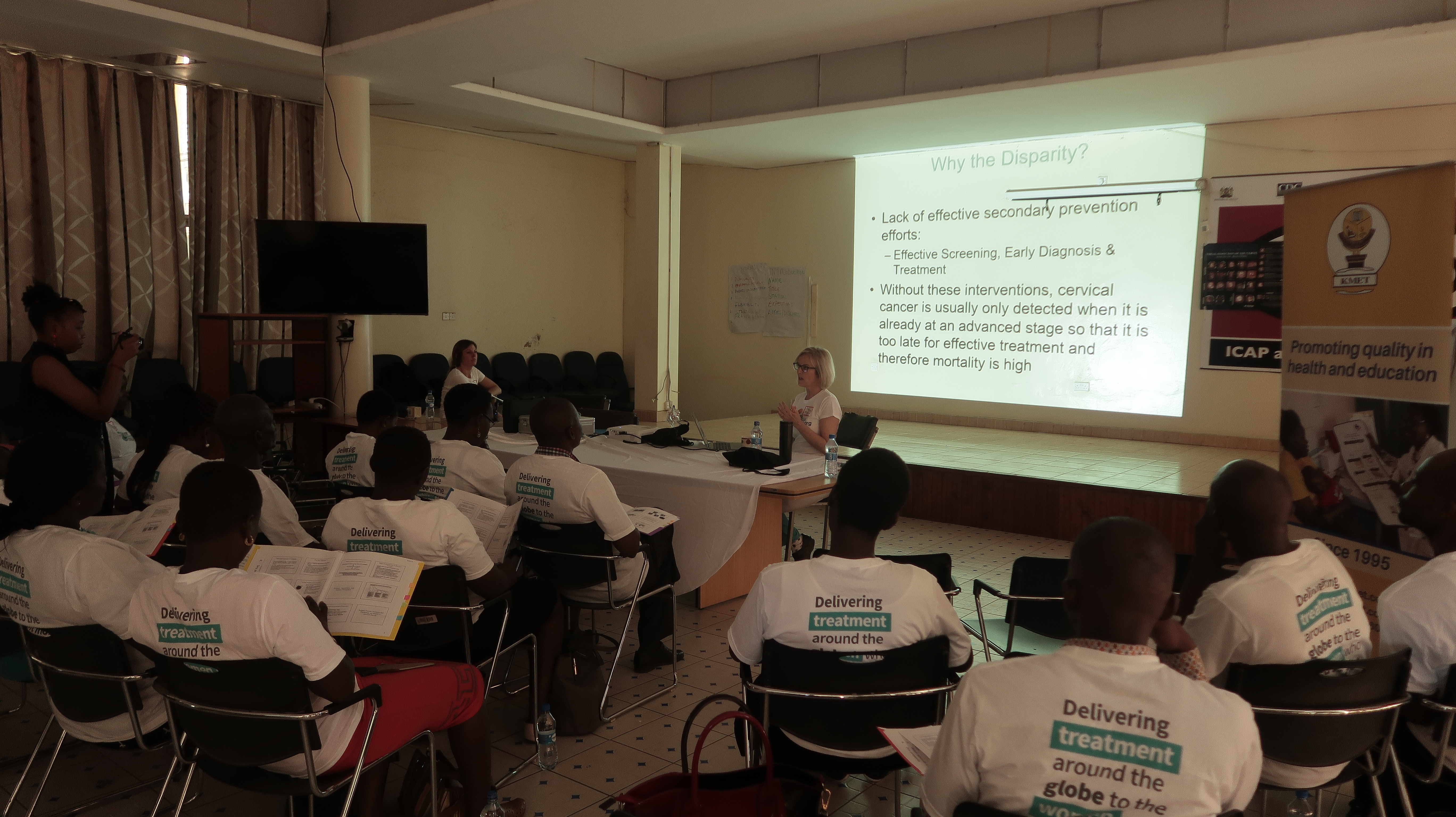 After lunch, the trainees broke off into small groups, led jointly by a CCC team member and a local facilitator. The small groups were: CO2 setup, clinic setup, data management, cryotherapy, and disinfection/sterilization. These small groups gave the trainees hands-on practice with essential "See & Treat" techniques before screening and treating patients the next day.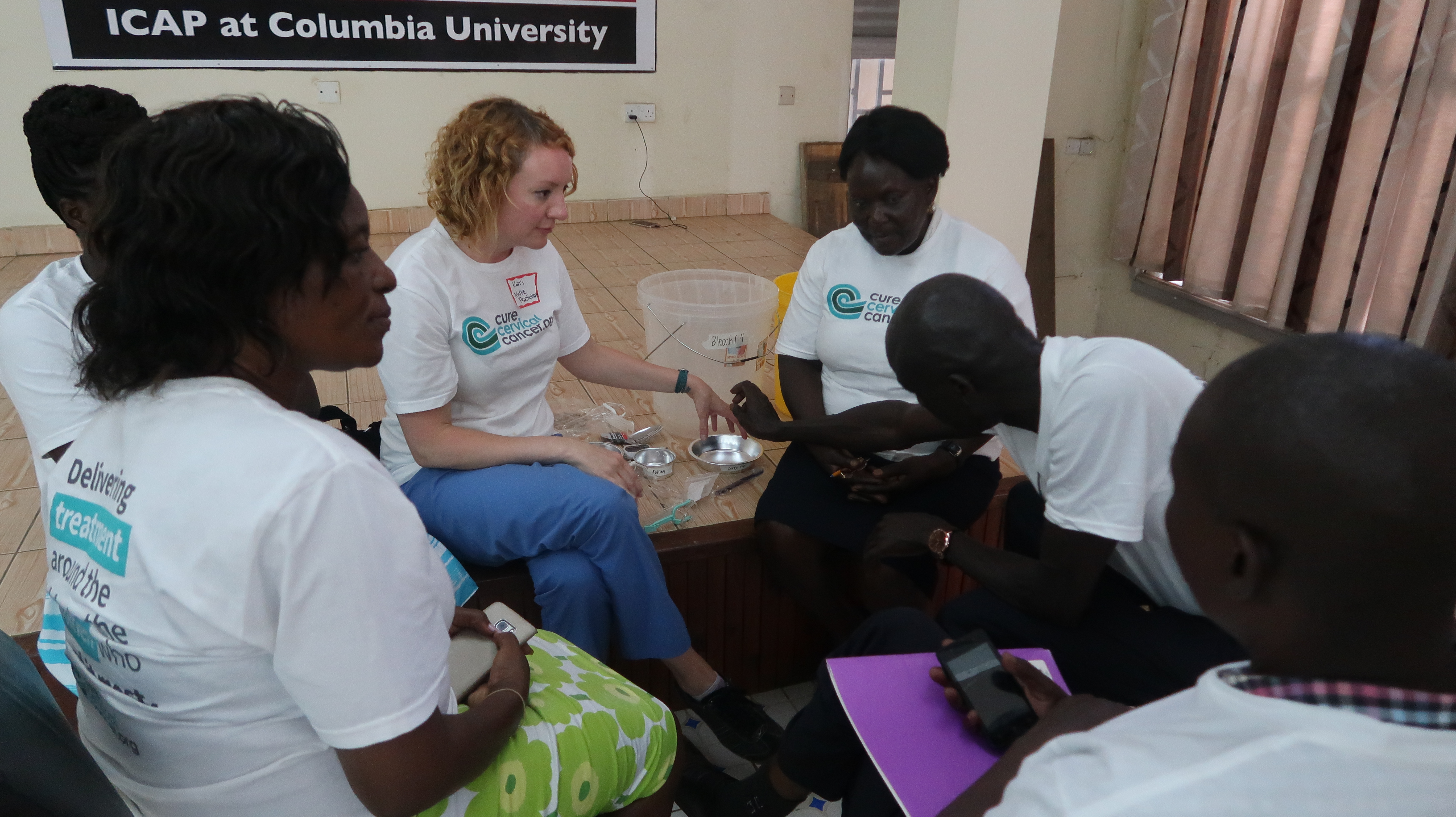 With the small group activities completed, Program Director Rebecca wraps up the day with a lecture on the bigger picture of the clinic. This lecture helps the healthcare providers learn how to create a sustainable and effective clinic by building a "See & Treat" program.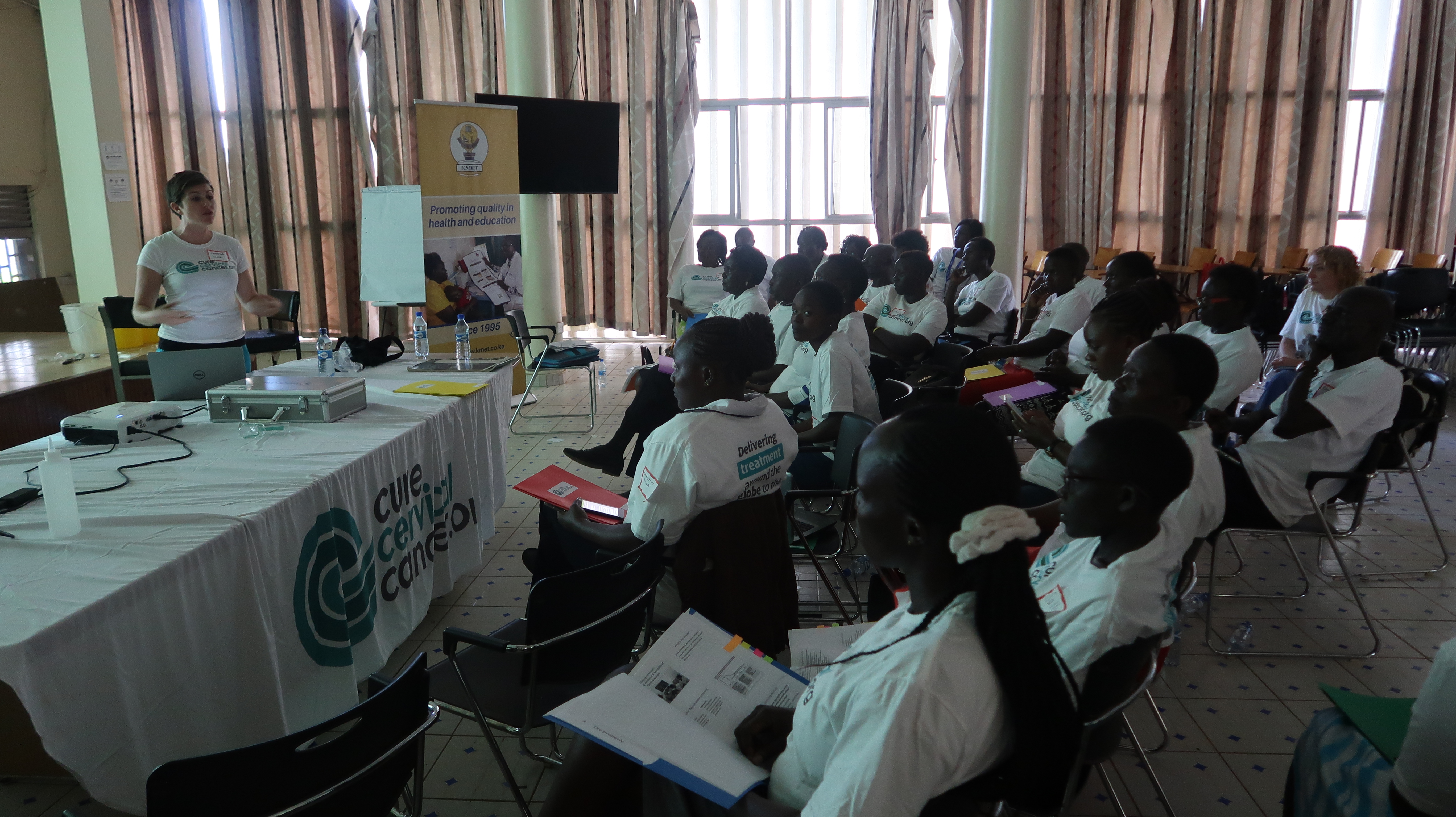 The first day of lecture provided the trainees with the necessary information to begin "See & Treat." For the rest of the week, the trainees will be hard at work screening an anticipated 200 women each day.