By Sarah Nielson
I will never forget the day my doctor told me that my abnormal Pap Test was the result of having HPV. I was mortified that I had an STI! At the time, I knew next to nothing about HPV, let alone how roughly 80% of Americans will have an HPV infection at some point in their lives. I also had no idea that one day I would become an HPV cancer awareness advocate from that experience or that my diagnosis would lead me around the world to the top of Africa's highest mountain. After that initial abnormal Pap Test at the age of 34, my doctor tried several procedures to try and get rid of the precancerous dysplasia that plagued my cervix. I eventually had a hysterectomy, which was a very challenging experience, but I moved on with my life reassured that I would never have this problem again. Three years later, however, I presented to my gyn oncologist with symptoms and was diagnosed with stage 2 vaginal cancer. This time surgery wasn't an option for me and I completed two months of chemotherapy, external radiation, and internal radiation. The treatment was successful and I have been cancer free now for three years. Going through an experience like a cancer diagnosis is so life changing that it's hard to even put into words for others. I came through the other side and was given an opportunity to take a really hard look at my life and what I was doing with it. I quickly came to two realizations: 1) I wanted to have as much travel and adventure as possible, and 2) I wanted to do what I could to prevent other women from going through what my family and I experienced.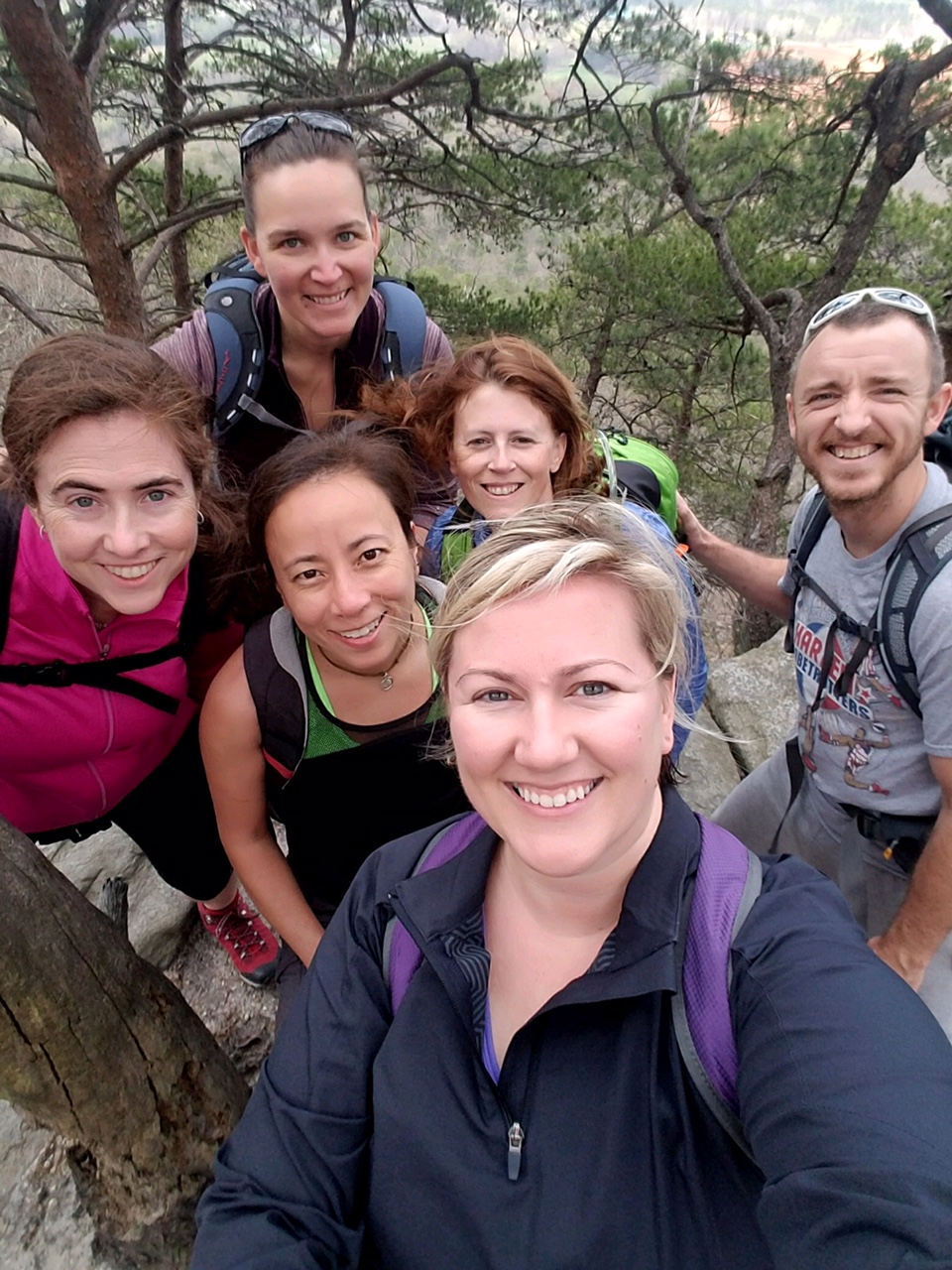 Inspired by a friend, I decided that my first adventure would be to climb Mt. Kilimanjaro and I feverishly began researching and reading everything I could find on both the climb and Tanzania. Some of my research naturally led me to cervical cancer advocacy and I discovered that the cervical cancer burden is very high in Tanzania. Someone with my same diagnosis has an almost 80% mortality rate. That realization did not sit well with me at all. There was no way that I could climb that mountain, come and go as a tourist, and not do everything I could to try and help the women in that community. It was at that moment that I decided that I had to do
something.
Not long after that decision a friend shared one of CCC's Instagram posts about work they were doing in Africa, which led me to contact CCC about their work in Tanzania specifically. Over the next few months I recruited friends to join me, including my gyn oncologist who led my treatment team. The only condition to joining our climbing crew was that they accept our mission to fundraise for CCC to help the women in Tanzania and spread awareness to the cause. I am extremely humbled and excited that my dream of climbing Kilimanjaro is becoming a reality and even more thrilled that we are helping the women in that community live healthier, longer lives through access to cervical cancer screenings and treatment. I cannot wait to get to know the people of that region, see the wonderful work of CCC in person, and get to the top of Kilimanjaro!
Learn more about Sarah's Kilimanjaro climb or contribute to her fundraiser.