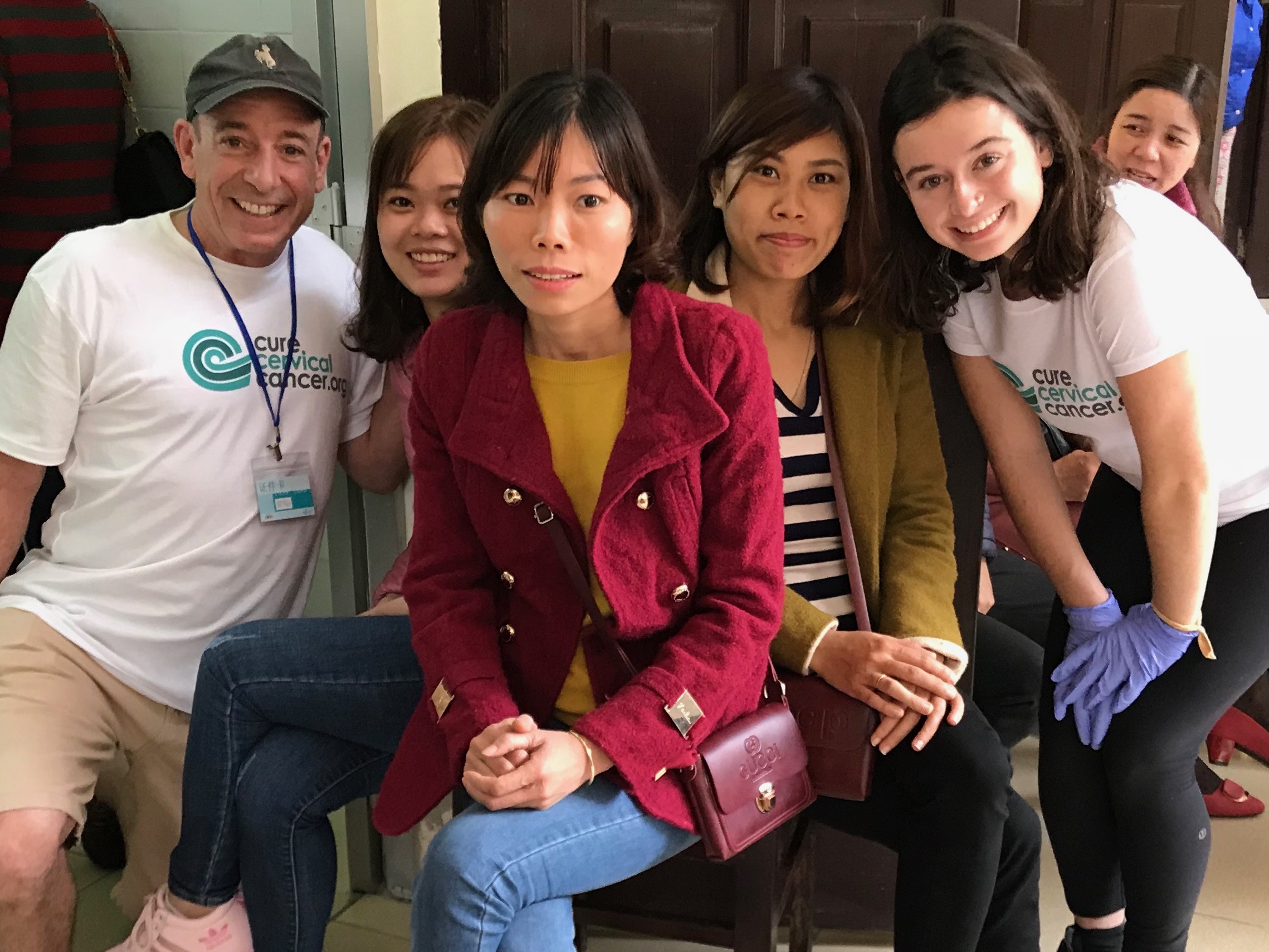 I have always been extremely passionate about women's health but being only 18 years old, it was really hard to find a way to get involved first hand. As I was eavesdropping on a conversation my Dad and cousin "Patty" were having about volunteer opportunities, I went out on a whim, and asked if I could join the next mission. Expecting to get dismissed because of my age and inexperience, I was pleasantly surprised to hear I could contribute productive work to the group and the build up of a new clinic.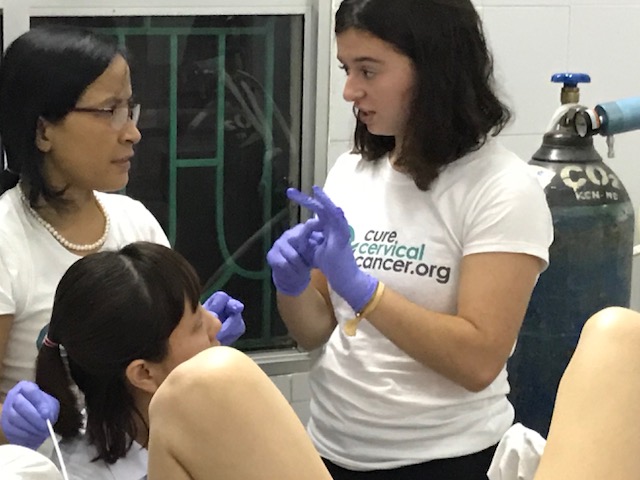 As December fell, I departed from my temporary home in Jerusalem and arrived in Vietnam eagerly waiting to begin an intense and purposeful week, assisting the establishment of two new clinics. Throughout the week I had the opportunity to observe, learn and interact with not only the volunteers and trainees but the patients as well.  I witnessed not only how cervical cancer itself can affect a woman and the community but the lack of resources and dialogue surrounding the disease. Therefore I was fascinated with the VIA procedure, and the cryotherapy and thermocoagulation treatments.
Even though I was the youngest volunteer on this mission, I certainly did not feel treated as such. The CCC team was incredibly helpful and amicable.  This mission helped me have a better understanding of what I want to pursue in the future: finding a cure to cervical cancer. I am hoping to return on as many missions as I can in the future.

Last Summer, my cousin Dr. Patricia Gordon was nominated for the distinguished alumni award at her old, and my local high school for her notable work founding the CCC. She delivered a beautiful, and inspiring speech at the graduation ceremony, and I listened in absolute awe of the aspiration and intent of the project.