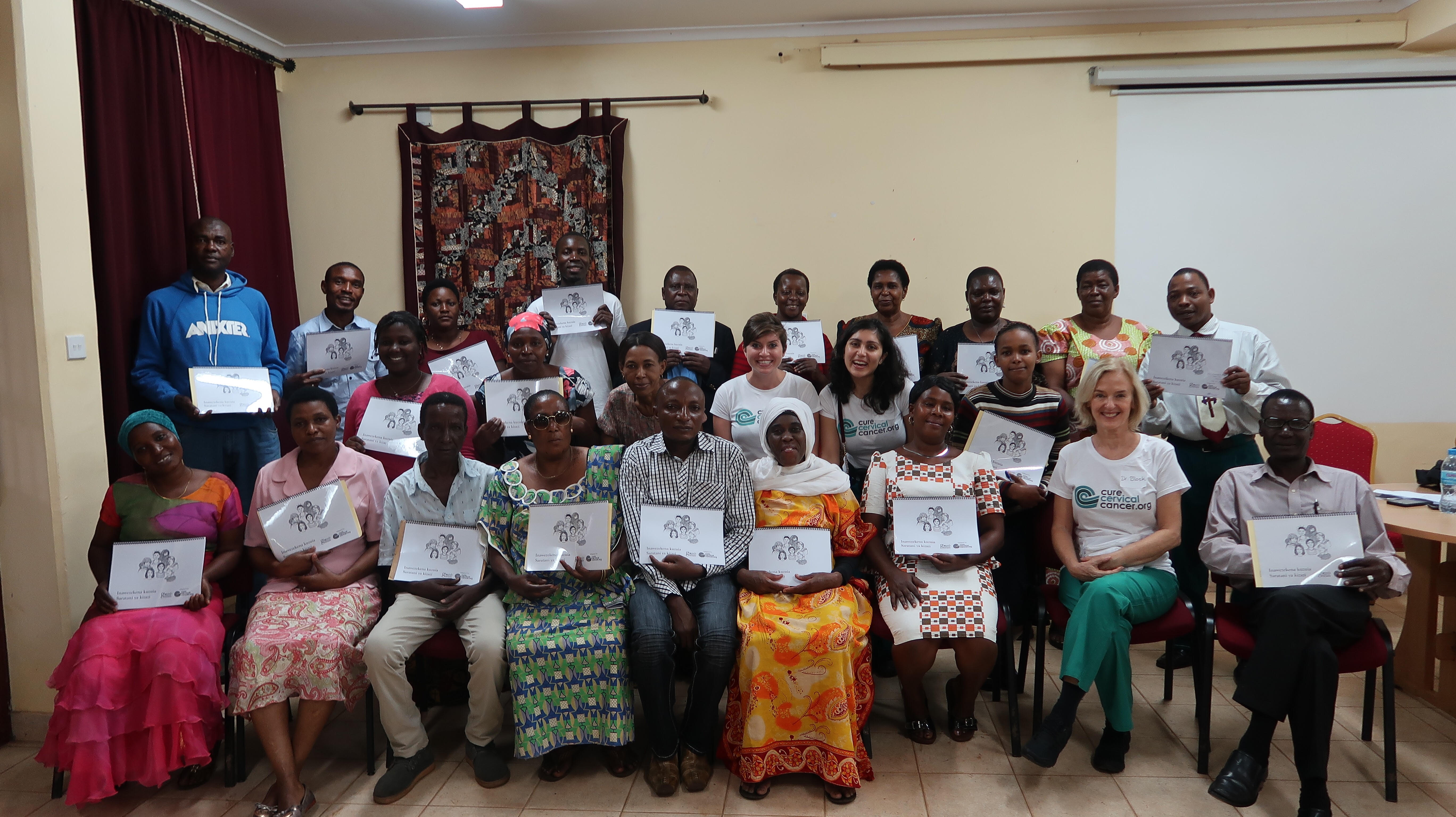 We were welcomed with a beautiful ceremony held in the presence of the Bishop in honor of the many events taking place this week involving cancer outreach including the "The See & Treat" program led by the CureCervicalCancer team.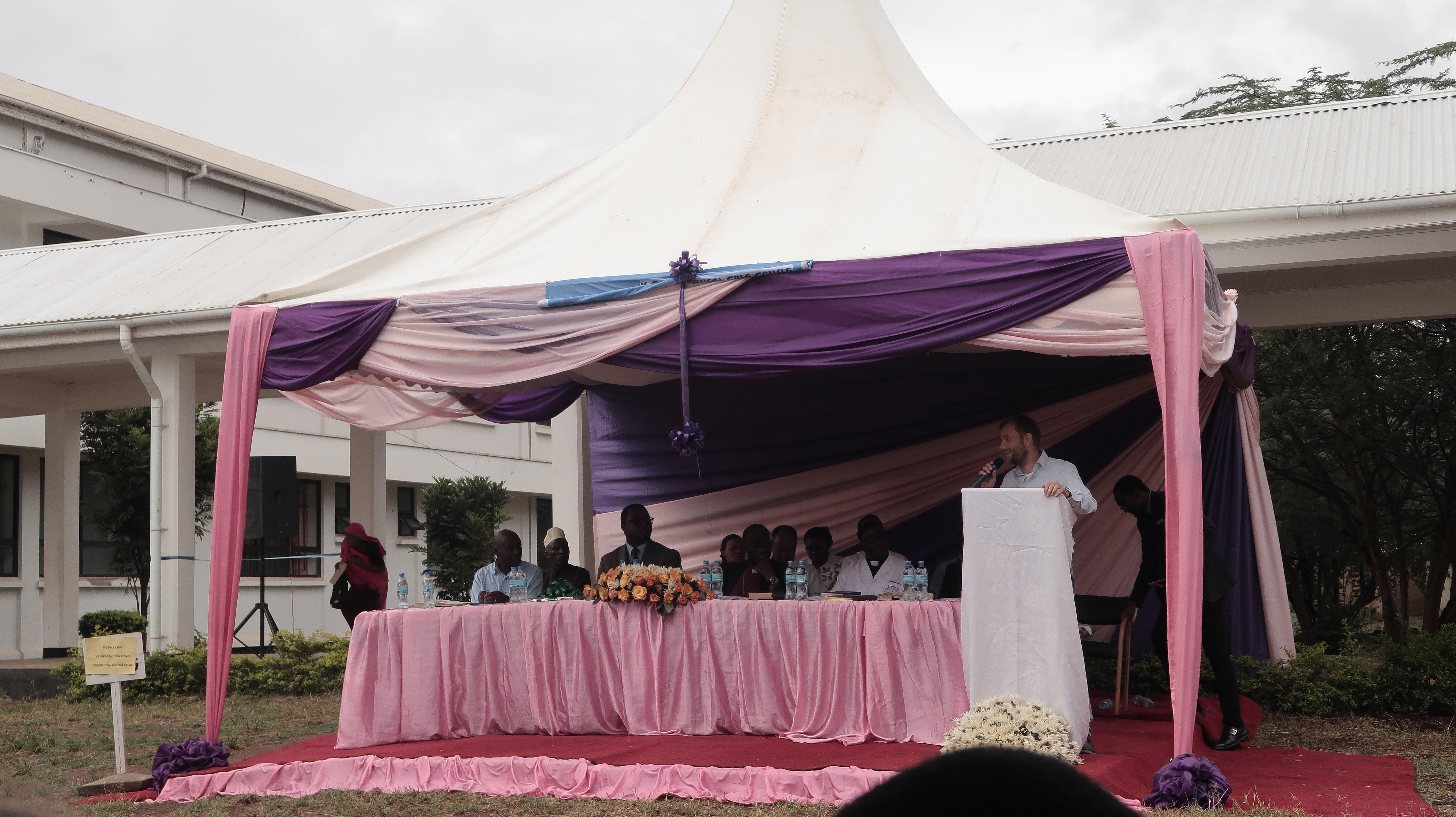 We have 12 bright trainees joining us to be trained in "See & Treat." Eight of the trainees came from the Kilimanjaro region of Tanzania where we are opening 3 new clinics. Four of these trainees came from established CCC clinics in other parts of Tanzania.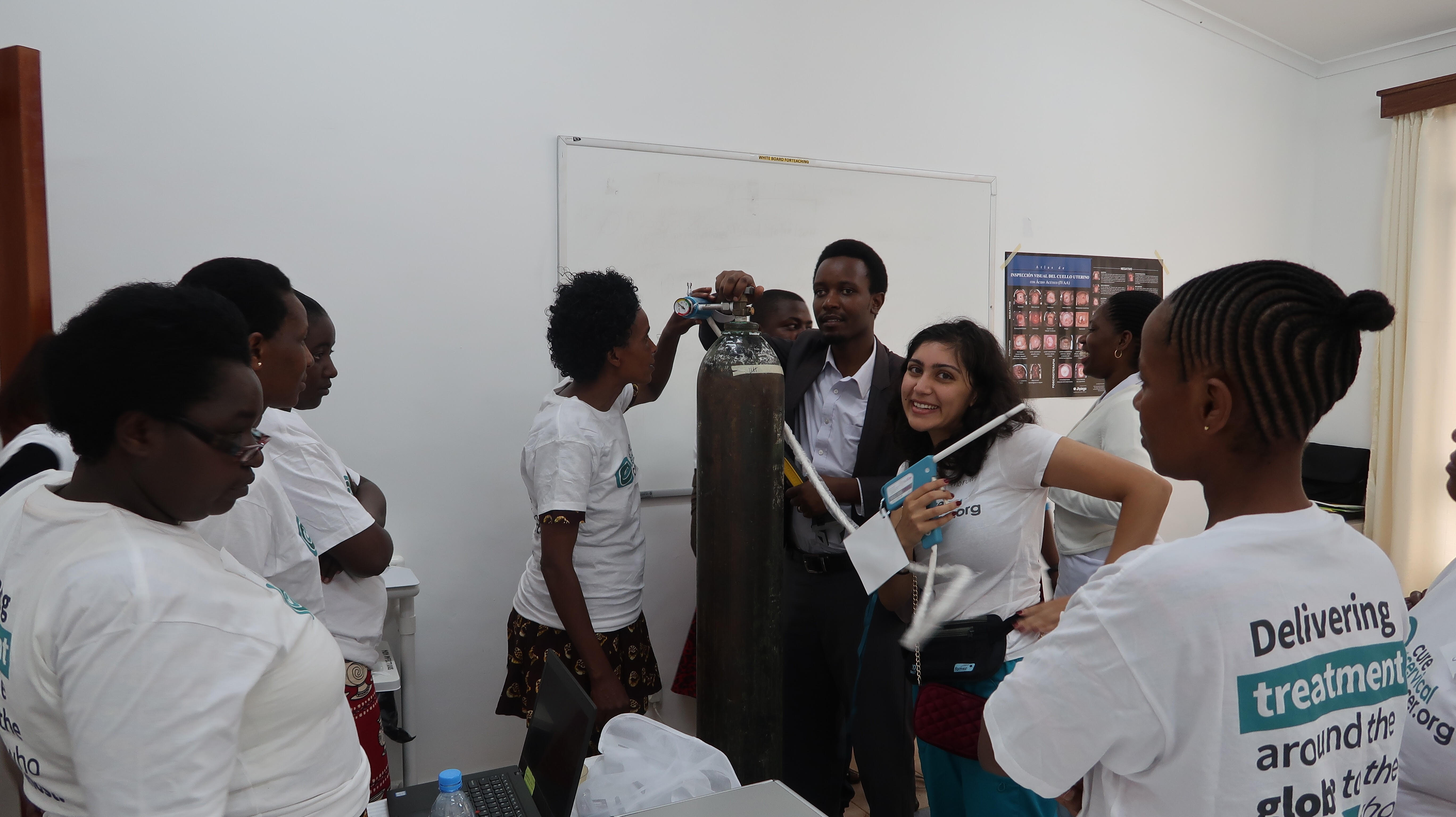 The lecture given by Dr. Blosk and Rebecca helped the trainees become very confident in the theory of VIA and Cryotherapy.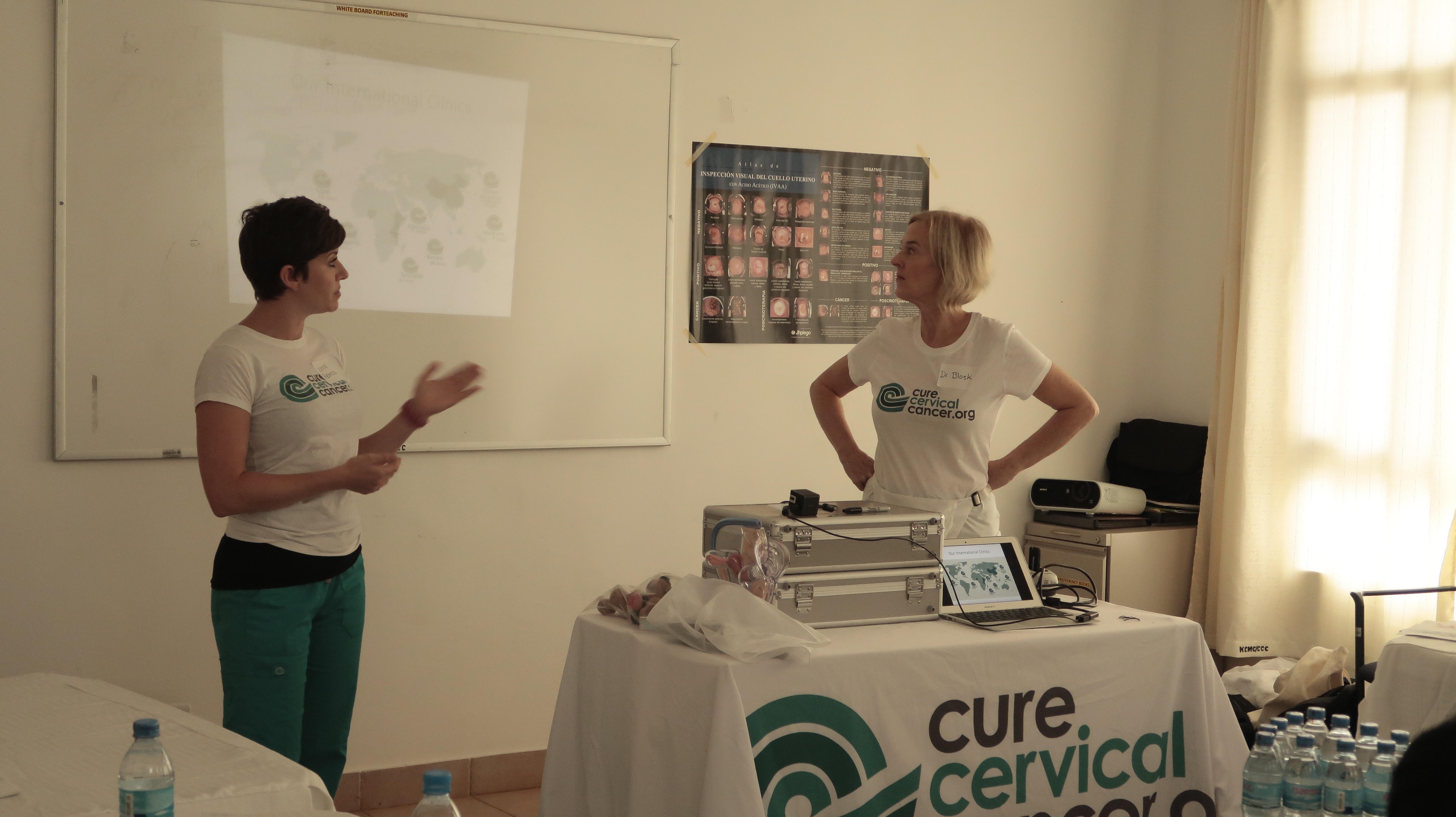 An additional training component we have newly added to ensure the stability of our sustainable model is to train community health workers to create a vital link between cervical cancer prevention and the hospital. We trained 21 community health workers to work within the community and educate women about the importance of screening for cervical cancer.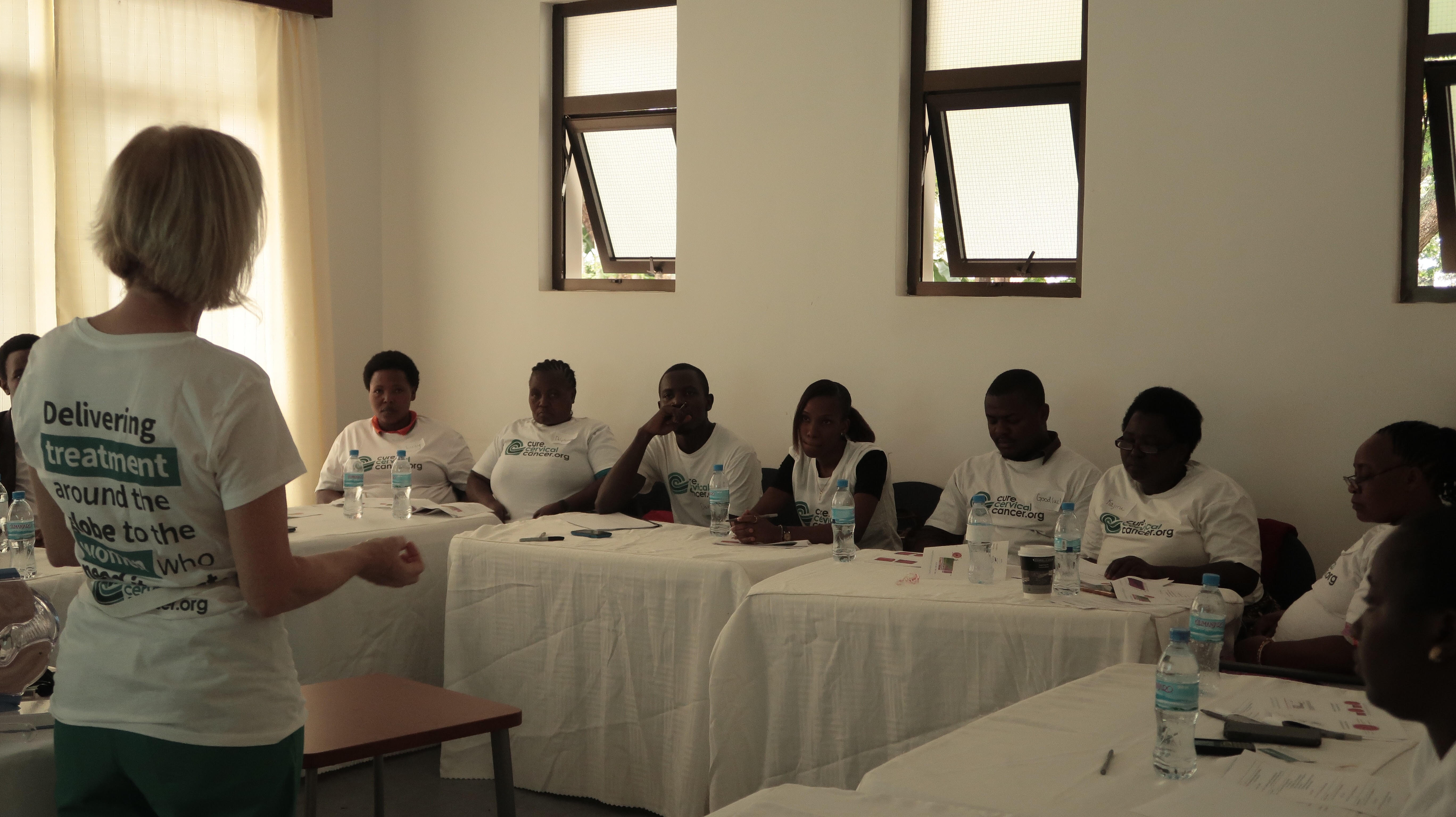 And so the CureCervicalCancer team says "Karibu!" to Moshi, Tanzania! We hope you follow our blogs for the rest of our training week!

Karibu! This word, which means welcome in Swahili, is the greeting we heard countless times today, the first day of our "See & Treat" training program at the Kilimanjaro Christian Medical Center (KCMC) in Moshi, Tanzania.