Days 2 and 3 were incredible examples of the classic CCC "See & Treat" training model.
On day 2 we were able to screened 109 women and perform 2 cryotherapy in 5 hours within this one room. On day 3 we screened 182 women!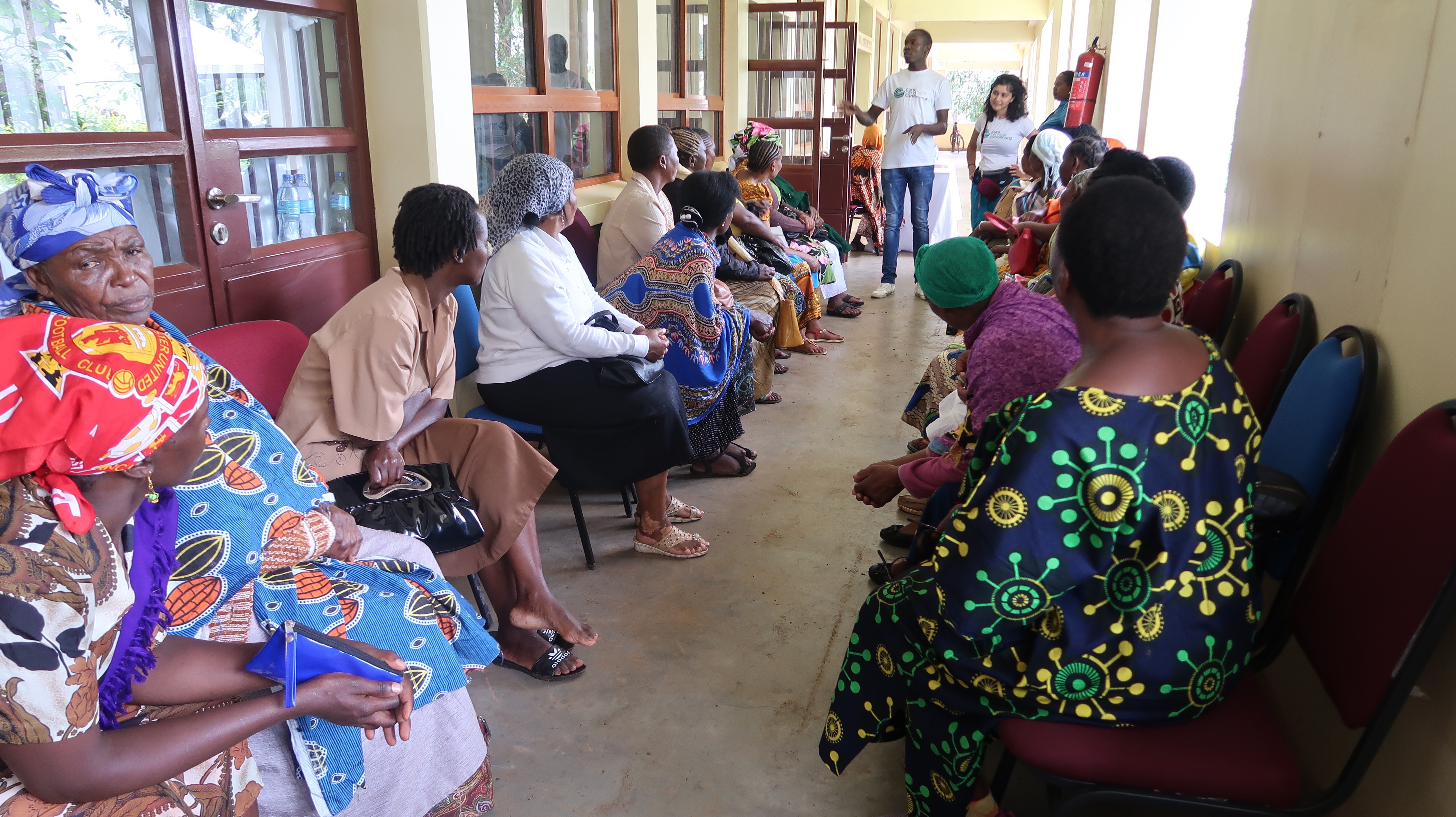 Each of our 4 stations screening for cervical cancer was held in one big room with partitions so all the trainees were localized to one area. This was an extremely effective way for the trainees to learn because they could easily shift stations to witness more screenings and gain a better understanding of the process. When there were VIA positive patients the trainees could easily shift to see more examples making the training all the more effective.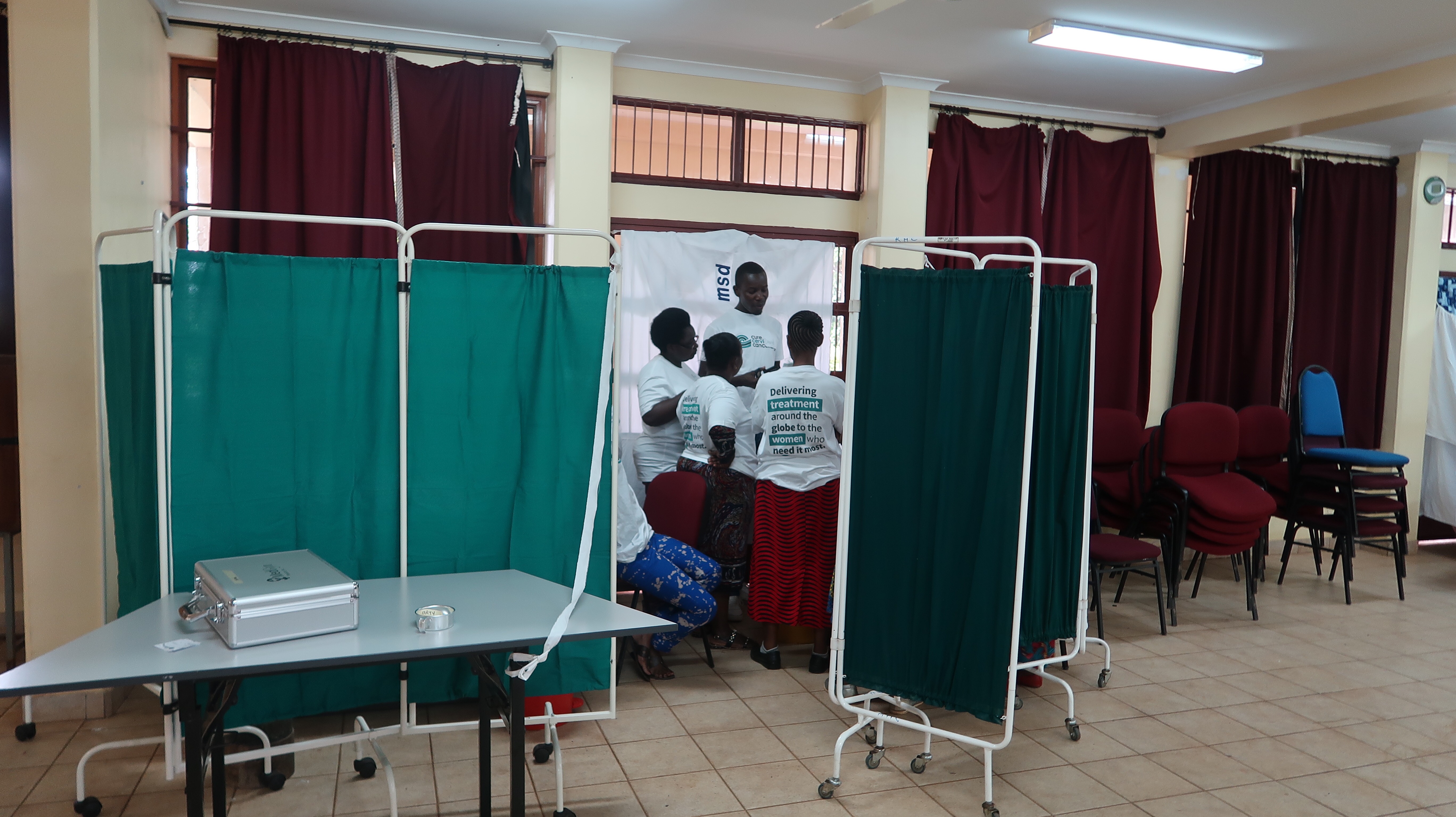 As well as being examples of our "One Room" training model both days were very successful example of our "train the trainer" method. This method is one in which certified VIA and cryotherapy local experts previously trained by CCC train the new trainees. In this method our certified trainees who are out in the field practicing this method often are teaching others in their own language so the trainees gain a better understanding of this method.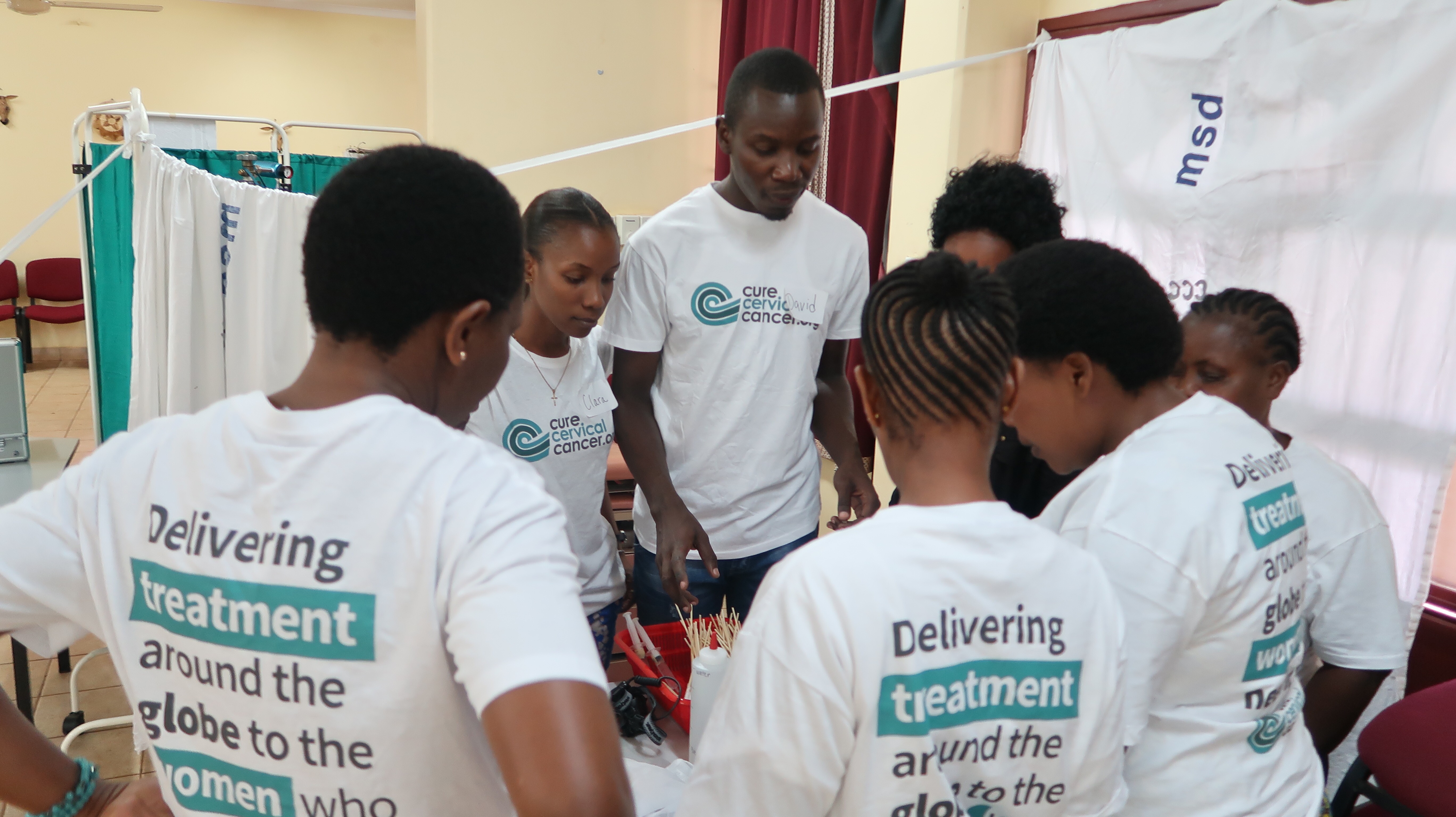 If you've followed our blogs closely recently you might recognize some familiar faces of trainees who've returned to help with our high-volume screenings.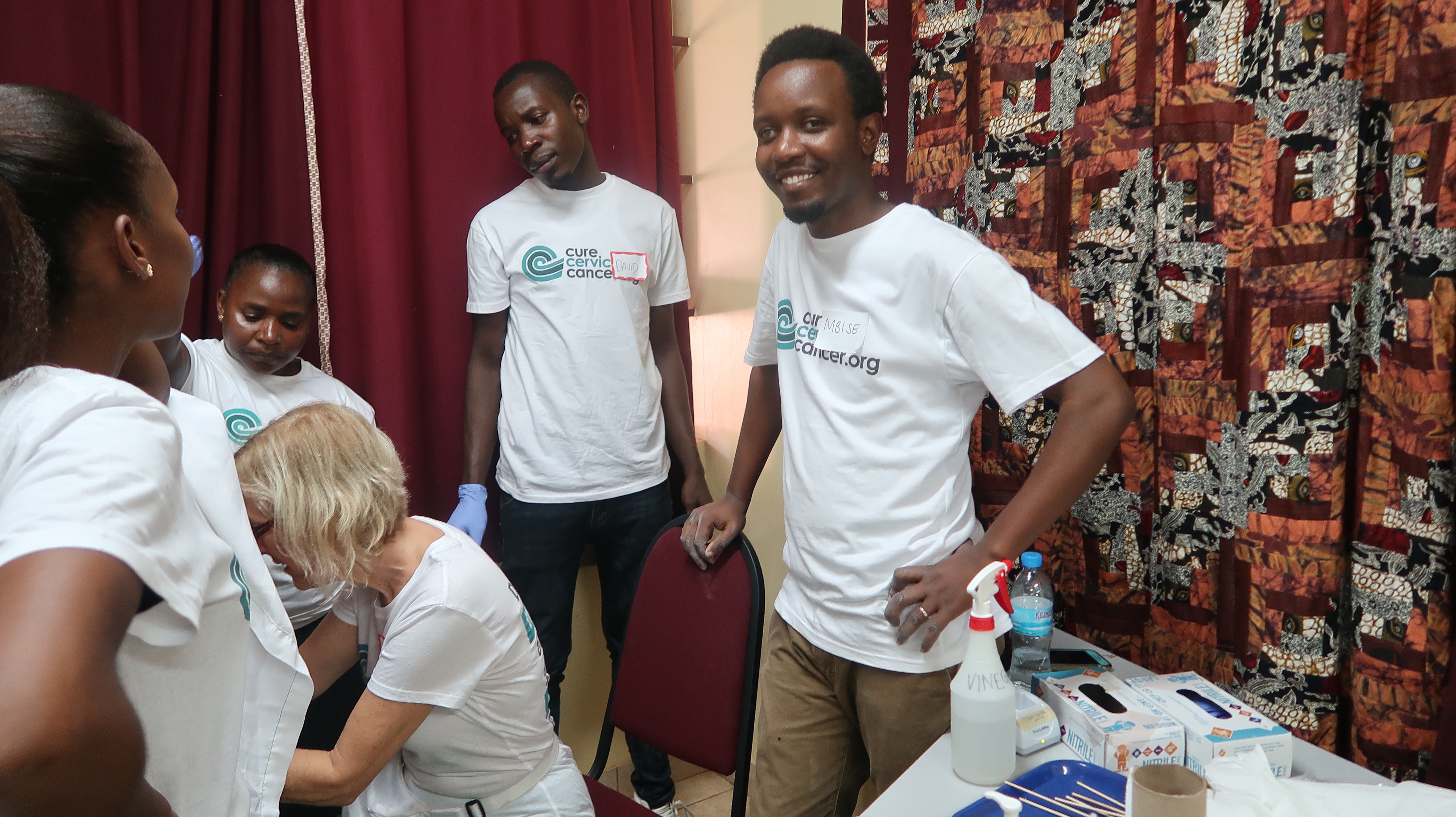 One of these past CCC Global Trainees is Dr. Mbise in Selian Hospital in Arusha, Tanzania. He was trained in cryotherapy by CCC in July 2016. He has been practicing the "See & Treat" method for a year, often running mobile screenings one Saturday per month seeing over 150 patients per day in his home region. He trained 4 healthcare professionals who join him to make these mass screenings effective. He spends most of his time working as a resident OBGYN at KCMC and when the CCC team asked him to train our new class from Tanzania, we were lucky he made time and accepted. We are lucky to have such a talented expert in our procedure with such a passion for screening for cervical cancer as a part of our CCC team. He is acting as a facilitator during this particular training and running a seamless station of three trainees, often taking on more trainees than room capacity because he runs the cryotherapy station. He will work with each trainee to make sure they are incredibly comfortable and confident in this treatment method by the end of the week. His expertise and passion adds much to the training experience.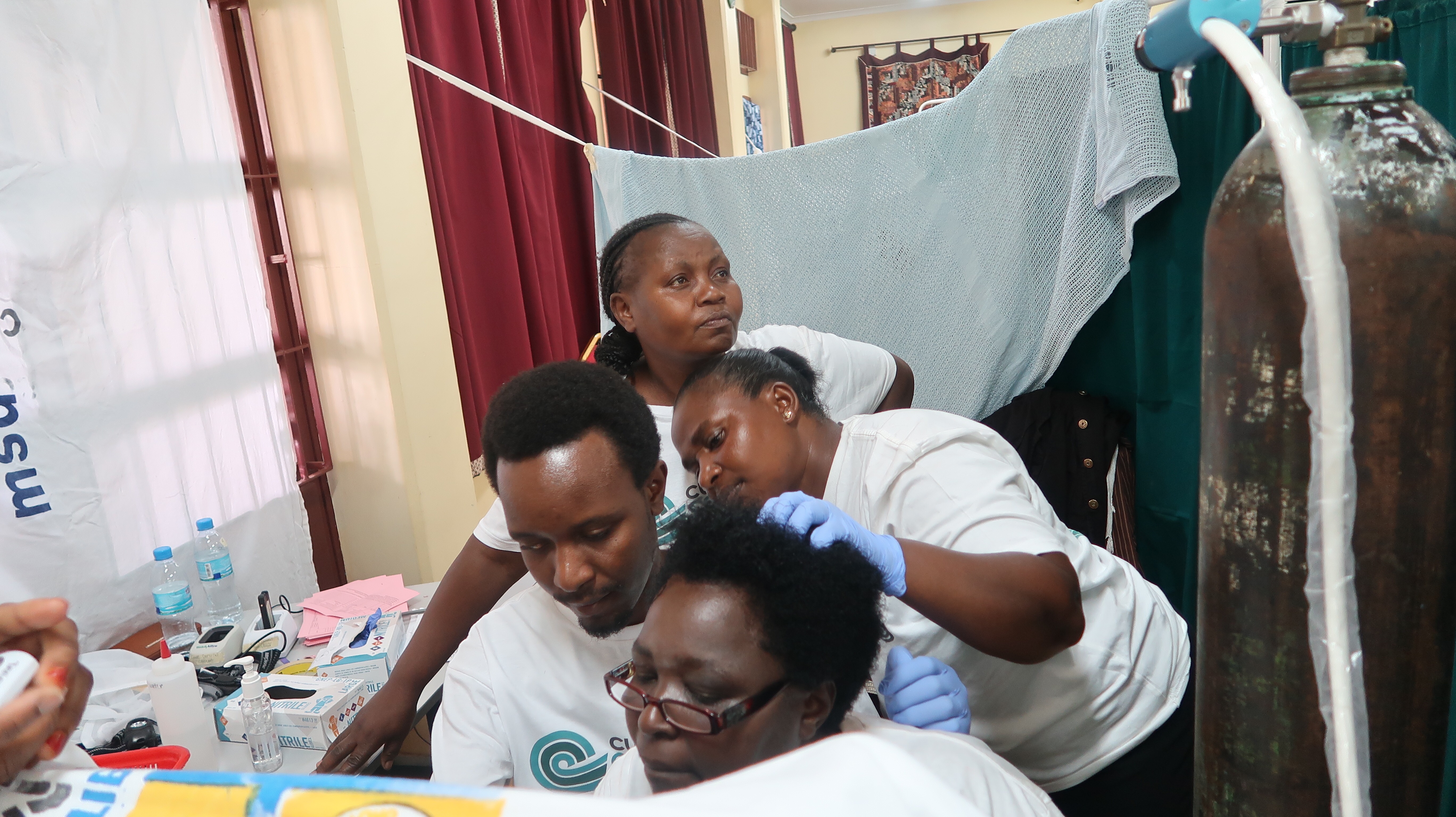 Another familiar face might be that of David Alexander from Mwananchi Hospital in Mwanza. Trained in July of this year by CCC on the island of Ukerewe, he has been championing the "See & Treat" program in Mwananchi Hospital which has improved dramatically since his training. He's acted as an ambassador of cervical cancer prevention in Tanzania since creating his own Facebook page dedicated to educating women of cervical cancer and many other diseases. When he heard CCC was returning to Tanzania, he asked for the opportunity to help CCC in this training traveling 14 hours to get to Moshi. Most of his time so far has been spent answering the questions of other trainees and demonstrating the method as they look to him as a source of knowledge and a leader.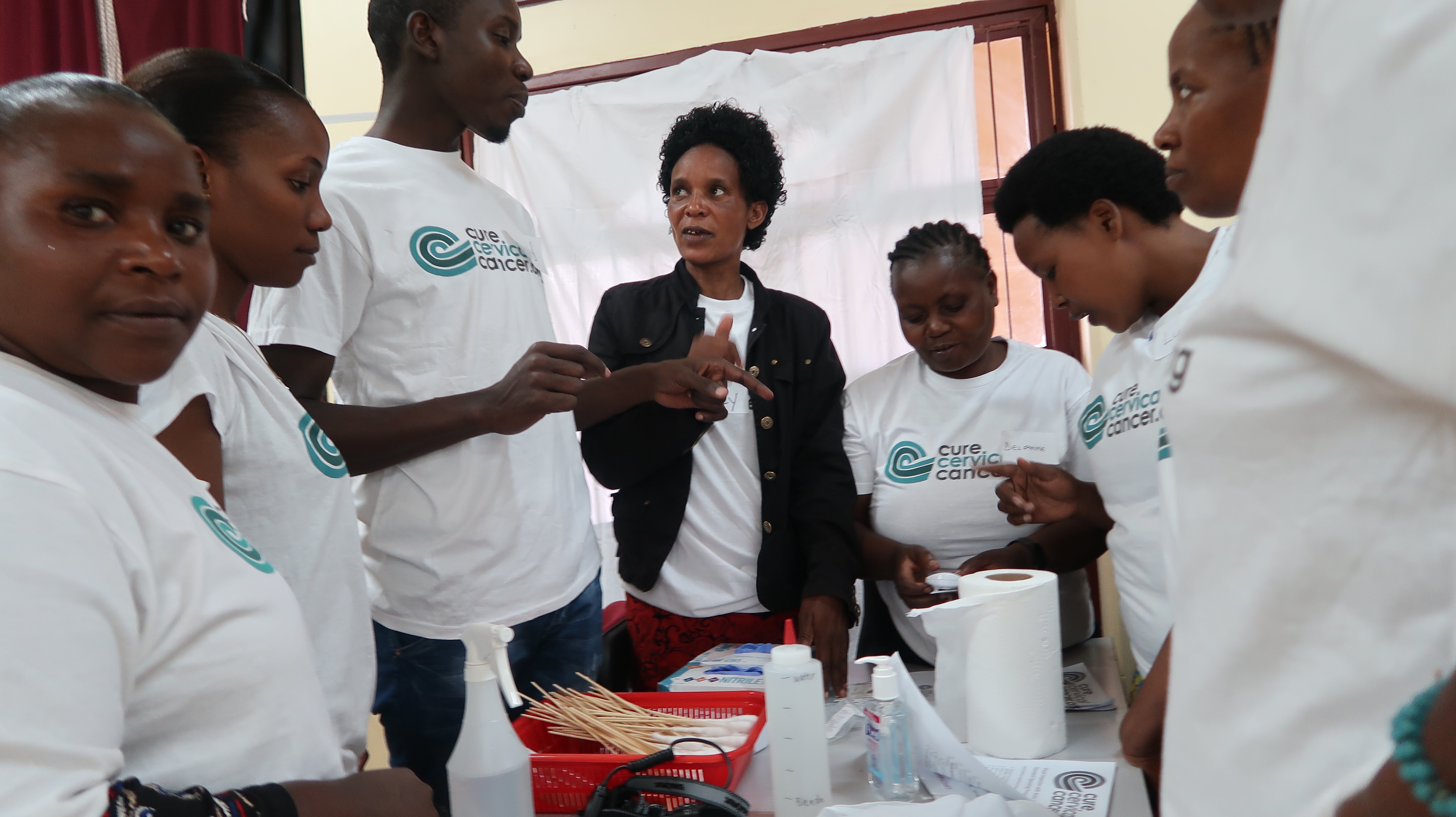 His passion for educating the community was met when he was able to train the community healthcare workers with Rebecca Lepsik RN on Day 1. He will take this training back to his hometown of Mwanza and train community healthcare workers to educate women in the community.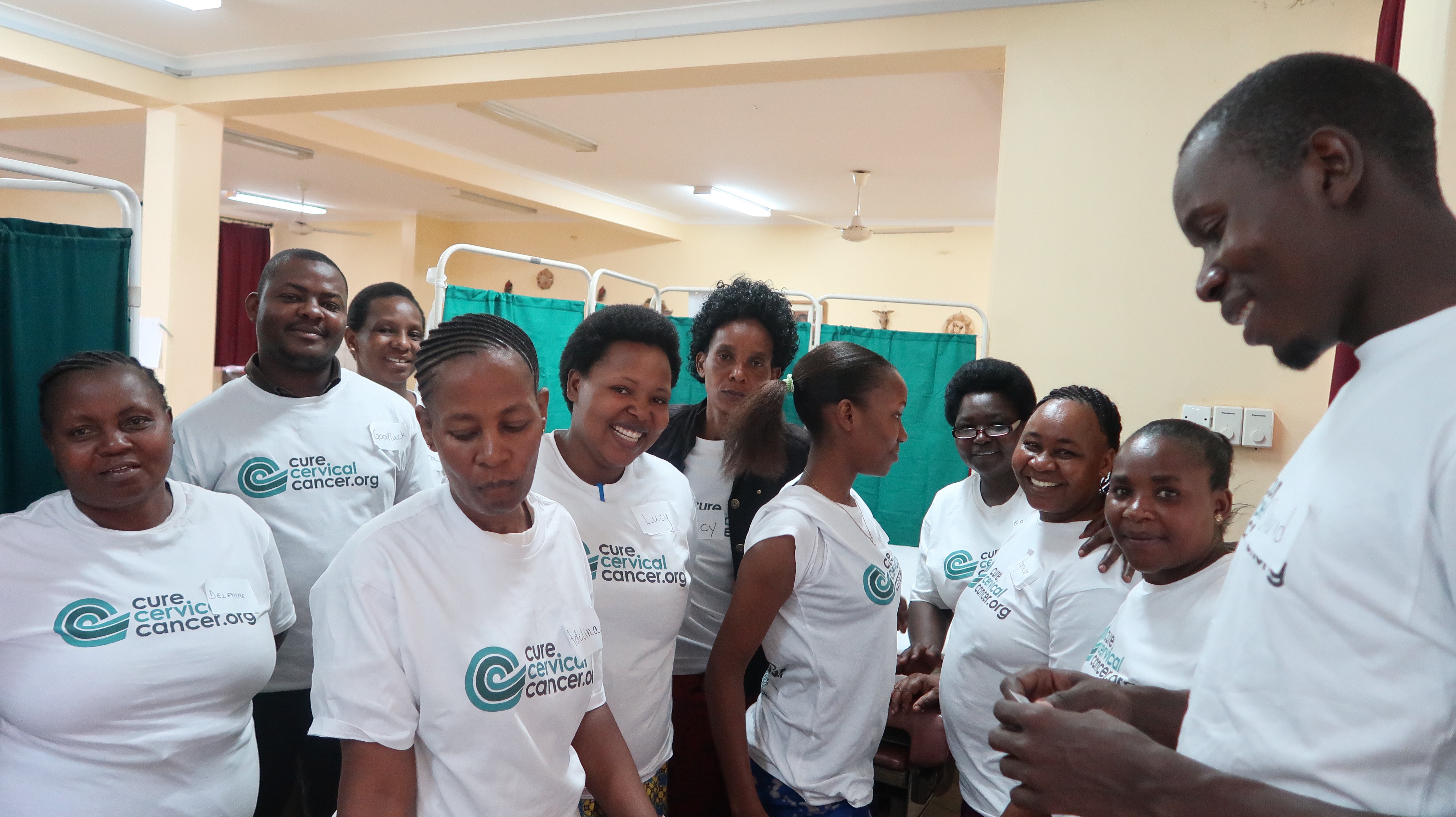 We are happy to see our training model in action!