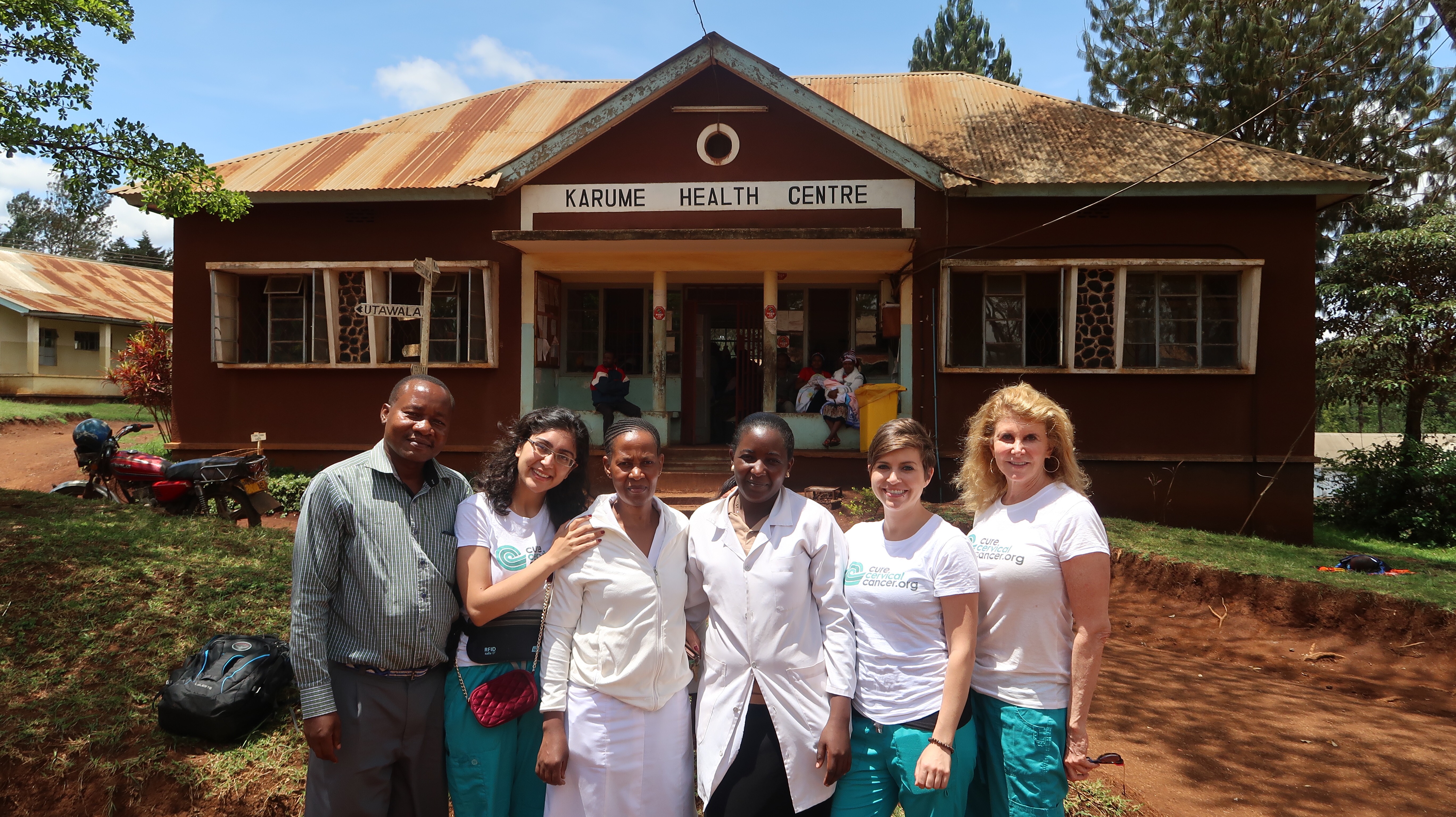 Today the CureCervicalCancer team visited and set up one of our newest CureCervicalCancer "See & Treat" clinics in Karume Heath Centre. This beautiful Health Center, located in the Rombo District of the Kilimanjaro Region, is the perfect site for one of our clinics as it sees a large number of patients and has a very passionate staff.
During the visit we met with the director of the Karume Health Center, Dr. Mmanga, to talk about the "See & Treat" program and discuss the best strategies for making the program sustainable. Dr. Mmanga greeted our team with an introductory speech and then took us to the room where our screening and treatment would be held. We were joined by our very recently certified Global Trainees Adelina and Verynice from our weeklong training in Moshi.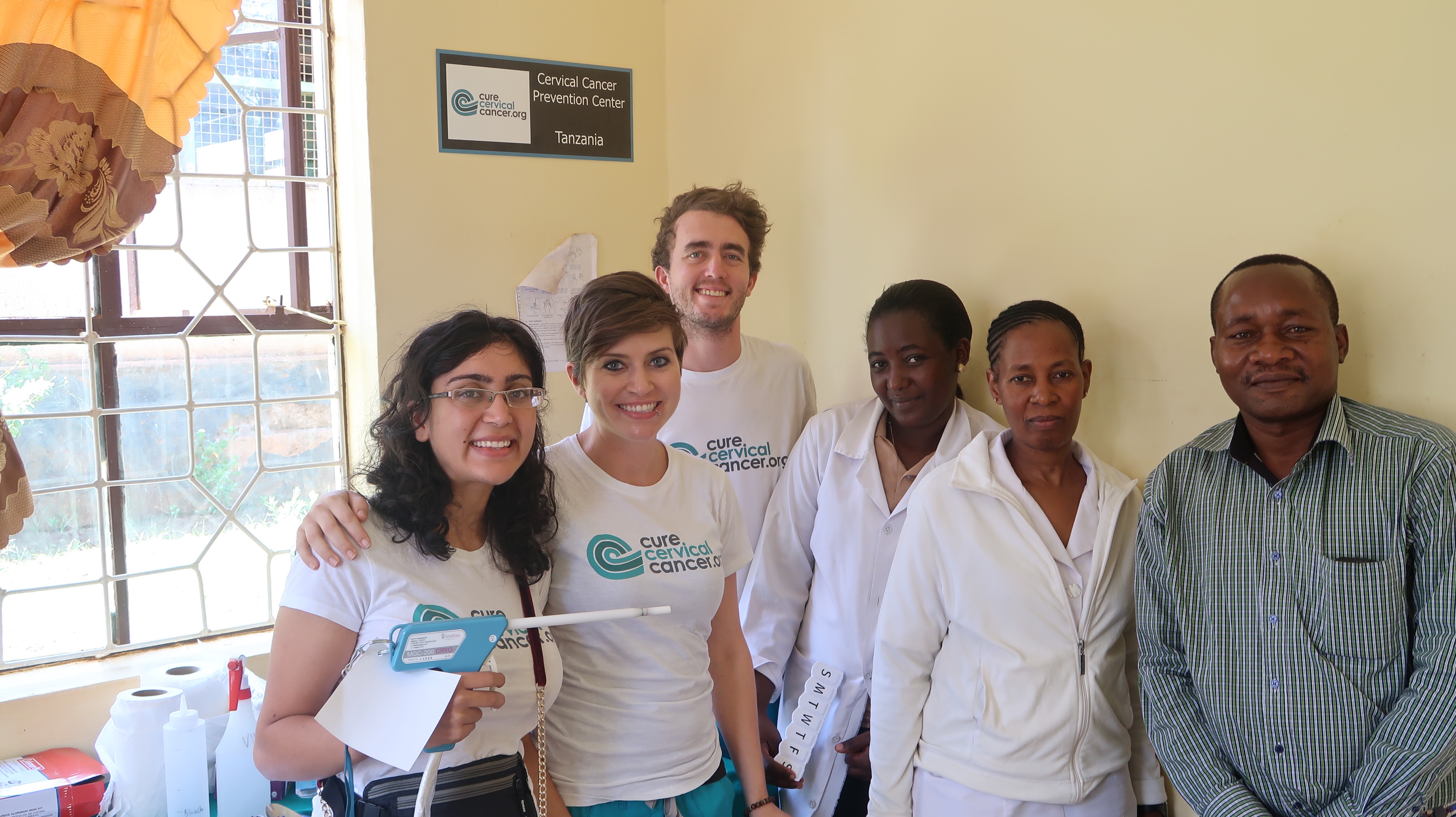 They were very excited to receive their "Clinic In a Suitcase," which holds all the supplies necessary to launch a sustainable "See & Treat" clinic.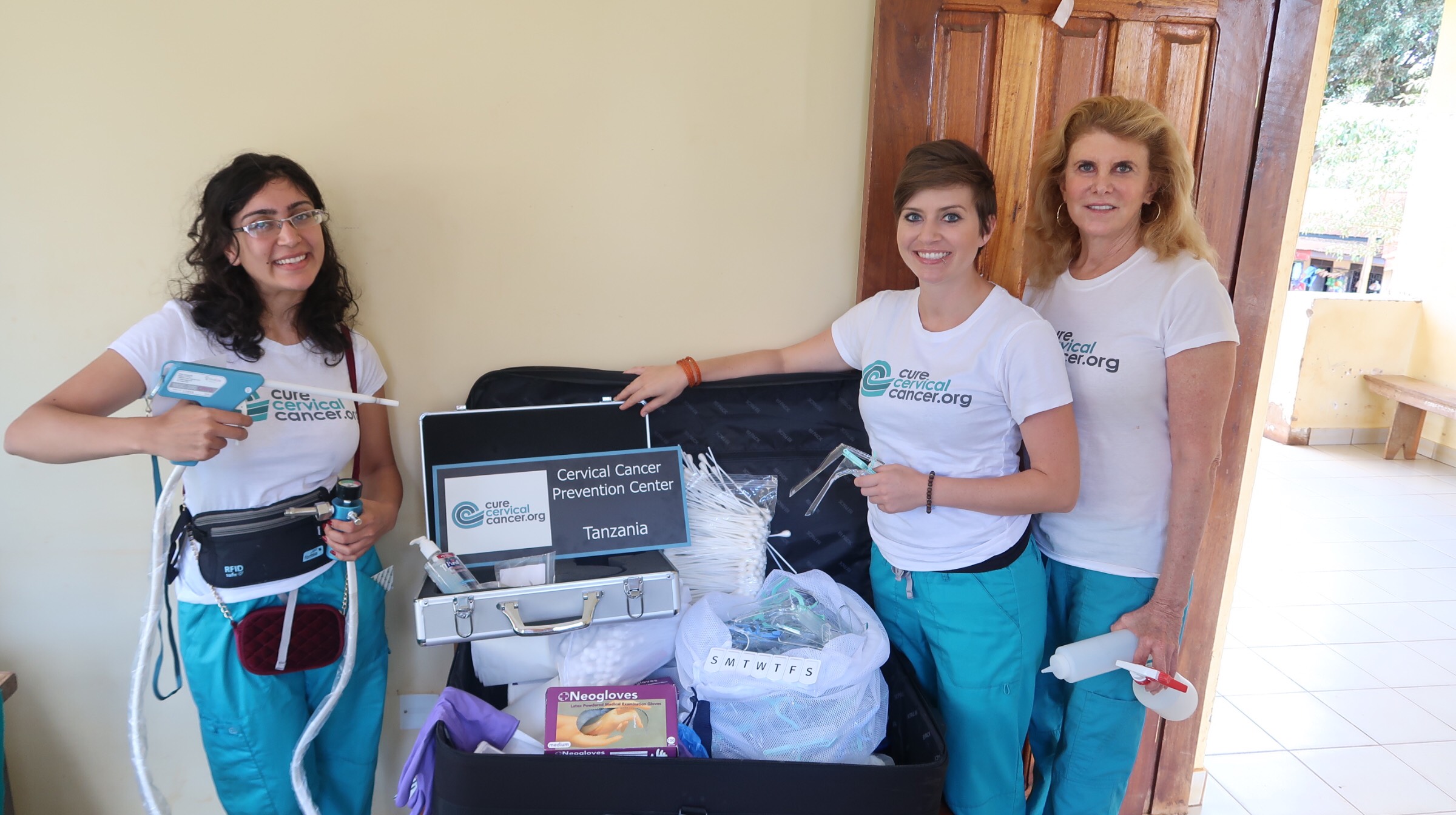 Because of their training in Moshi, Nurse Verynice and Adelina were able to set up their entire clinic themselves, which they did with pride.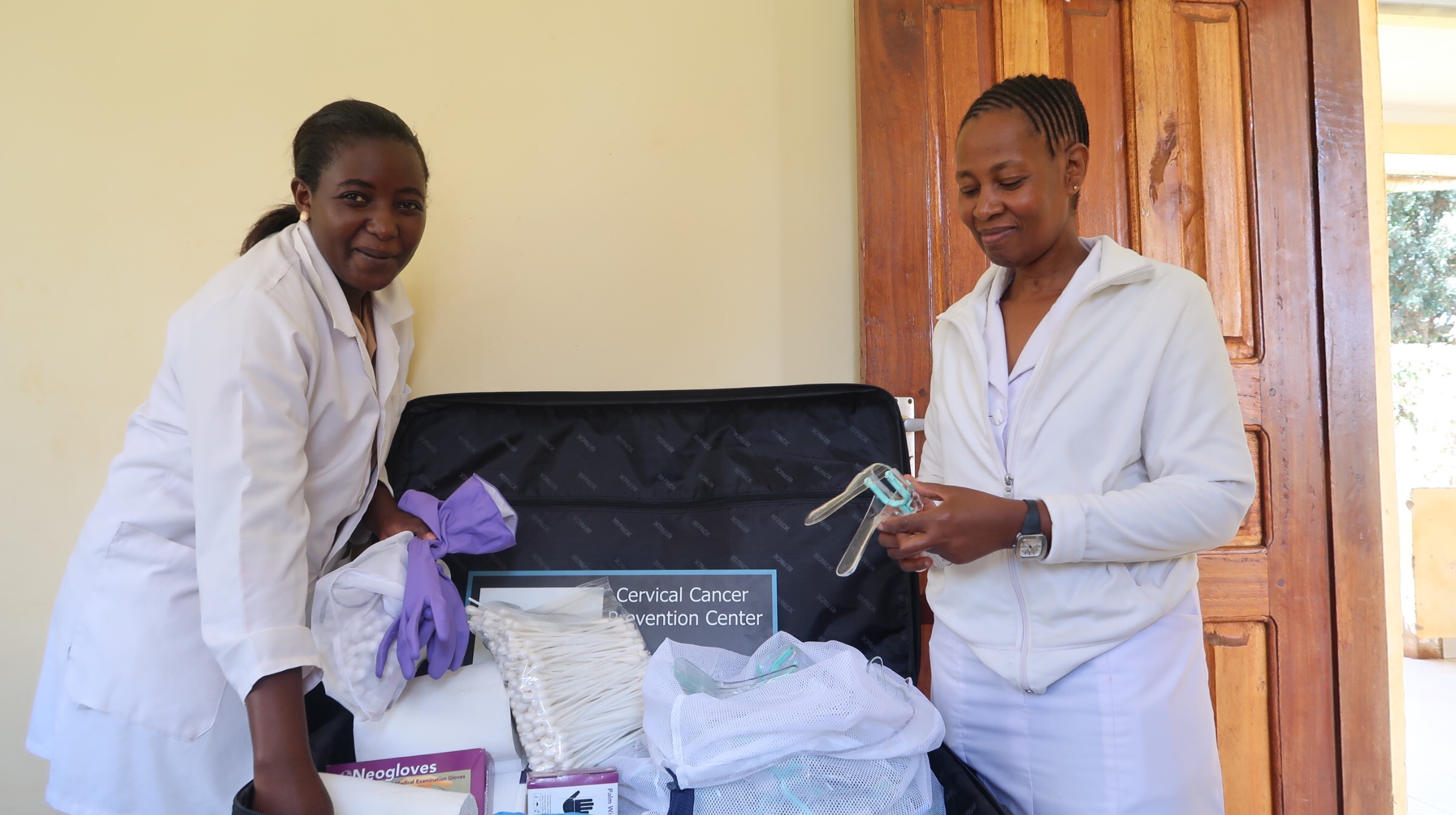 We were so excited to set up this new clinic and we have high hopes for this program.