This is the beginning of a very successful trip! It's only the first day, yet we've already made a significant impact in the lives of many women here in Ukerewe. Wasting no time, we began the day by meeting our nine new Global Trainees.  We learned that all but one trainee are native to Ukerewe. CCC knows that the greatest impact can be made when all the skills and knowledge of the "See and Treat" procedure gained in training are fully embraced and carried on long after CCC leaves the region.  It felt good to hear that these eight all have plans to remain local to continue strengthening the health of their community.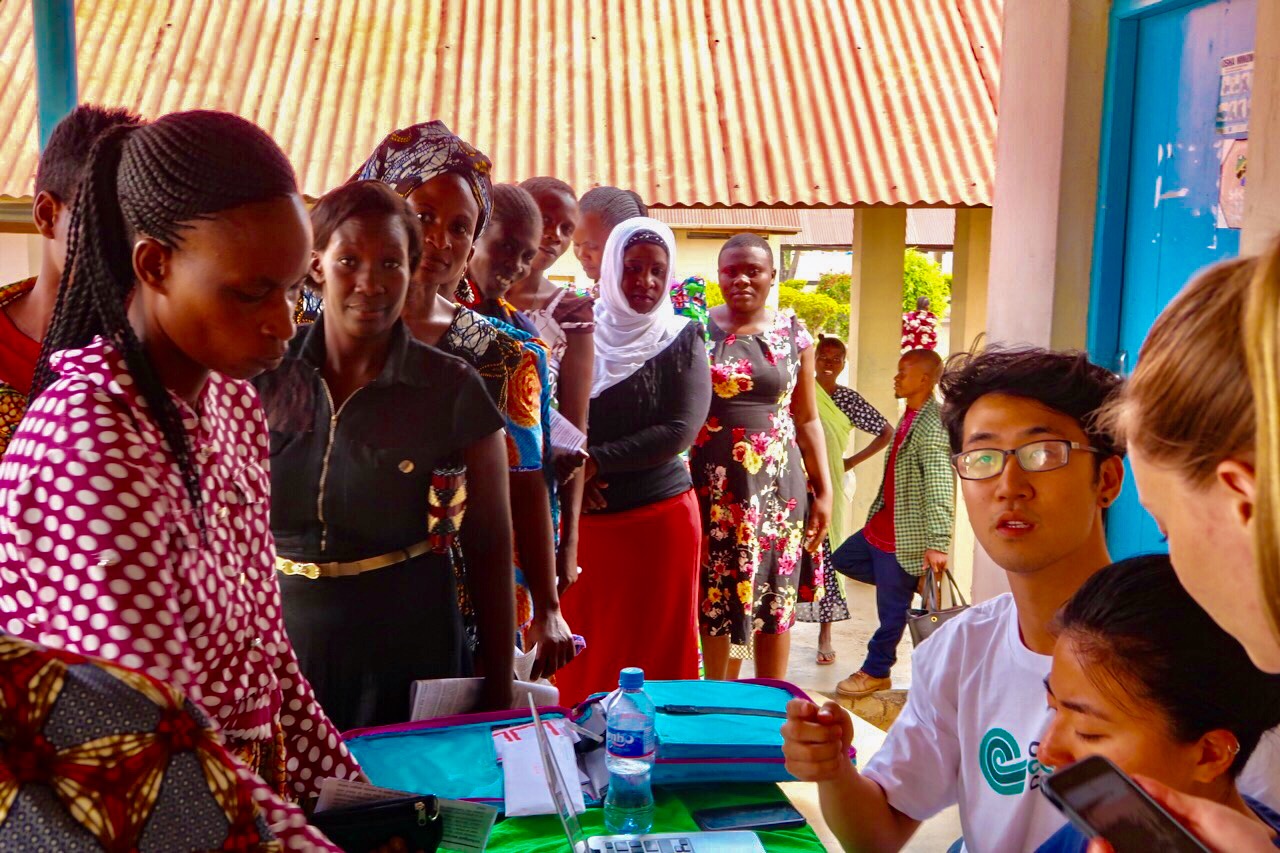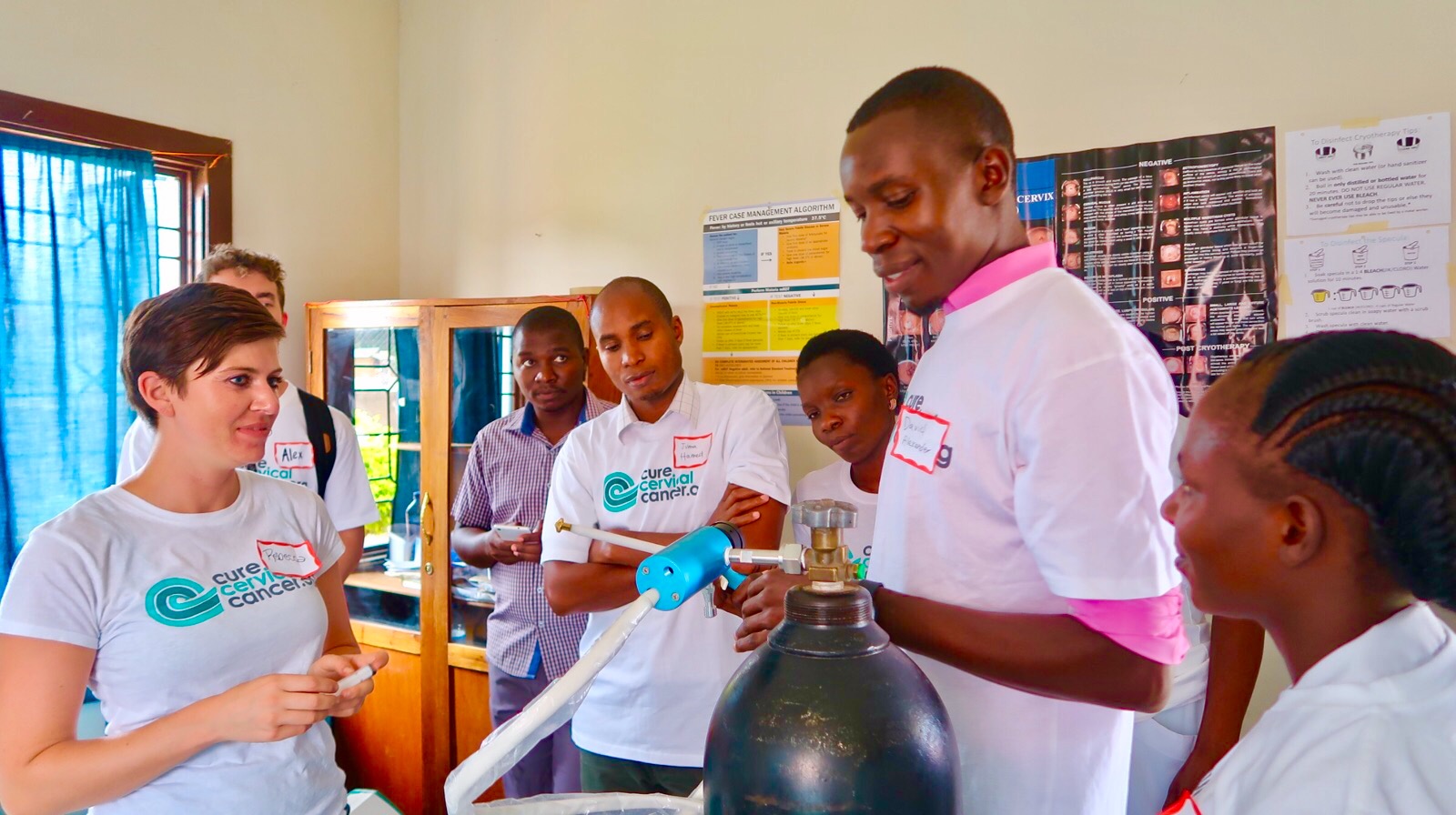 The ninth trainee, David, is local to Mwanza. He quickly rose to the top of the class with his passion and dedication to the "See and Treat" clinic model. When training wraps up and David is officially certified to deliver our services, he will return to Mwananchi Hospital, where he will head the prevention program. He started there as a general nurse eight months ago, and apparently made a similarly wonderful impression on the Mwananchi staff as he's made on the CCC/UCI team. Soon after joining the staff, his responsibilities were expanded to the roles of scrub nurse and surgical assistant in the operating room. He also is works as a midwife, currently. He will bring CCC's model to his colleagues back home, and train healthcare professionals there to successfully perform "See and Treat."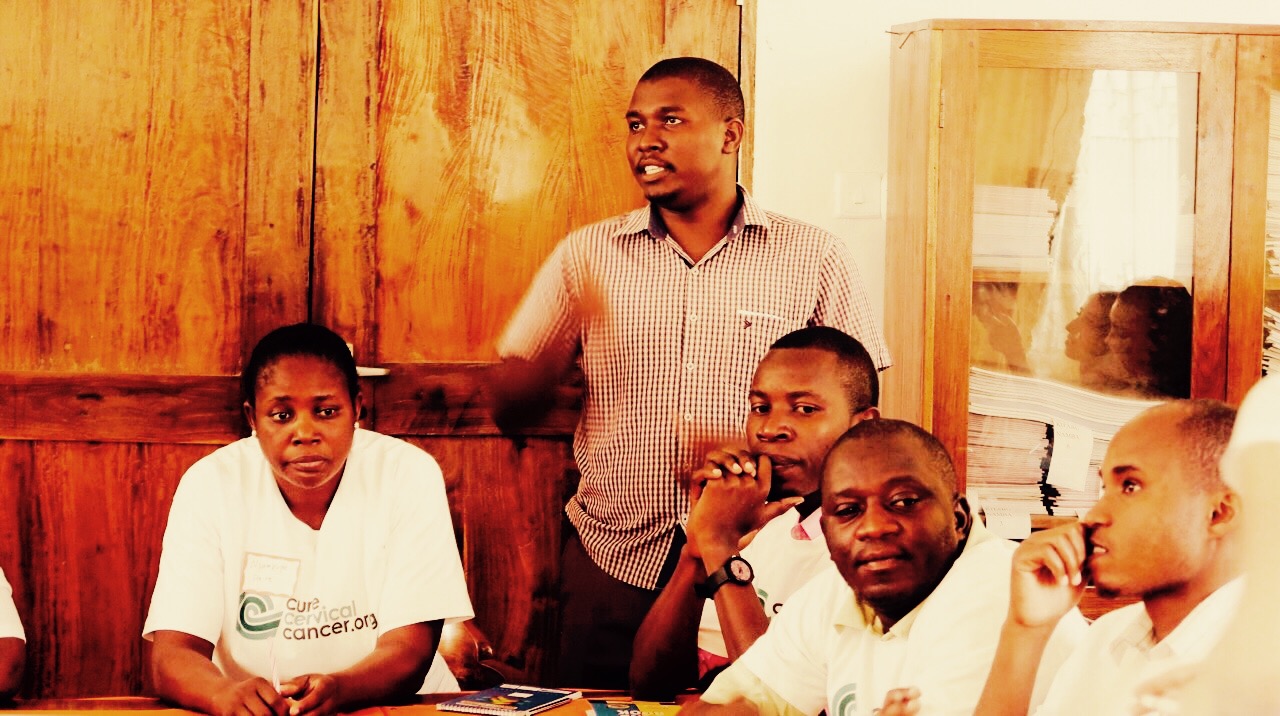 A definite highlight of the day was witnessing Dr. Maiko, who was trained and certified last year by CCC, confidently stand to take the lead in the didactic lecture.  He translated and expounded on the concepts in depth. This is a perfect illustration of one thing CCC really strives for in our program model: to have the certified trainee educate new trainees.
As always, the UCI team came through with incredible support and assistance, improving the overall clinic flow and making the training a seamless experience for all!
Three women received cryotherapy treament today. We are so excited to see what the rest of the week holds.