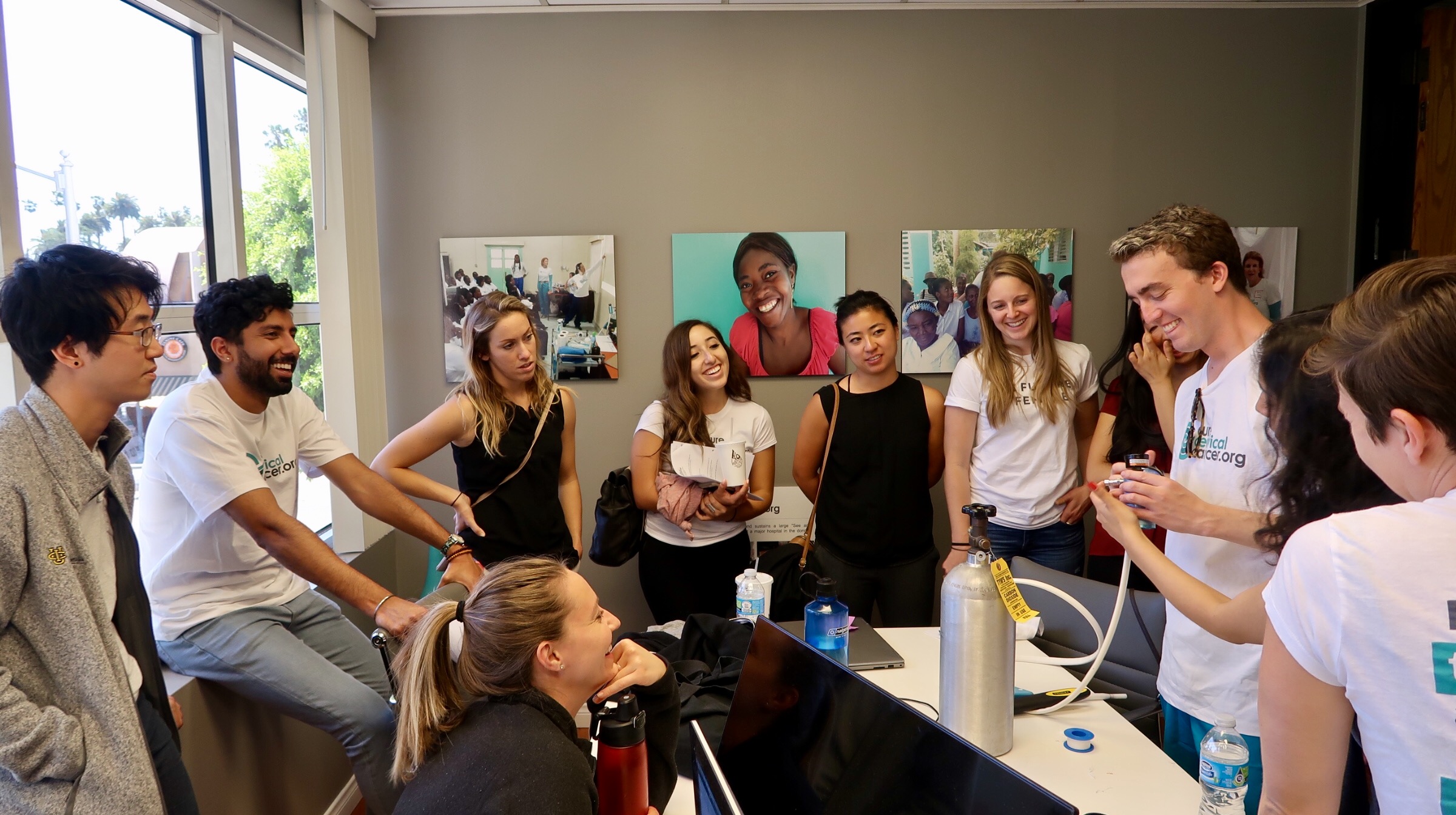 In preparation for the mission, CCC hosted the medical students in their Camden Drive office this last Saturday, May 20 for orientation and training. It was definitely a full house! Pictured is CCC Program Coordinator Alex Kreger demonstrates setup of a CO2 tank for treating cervical precancer.
​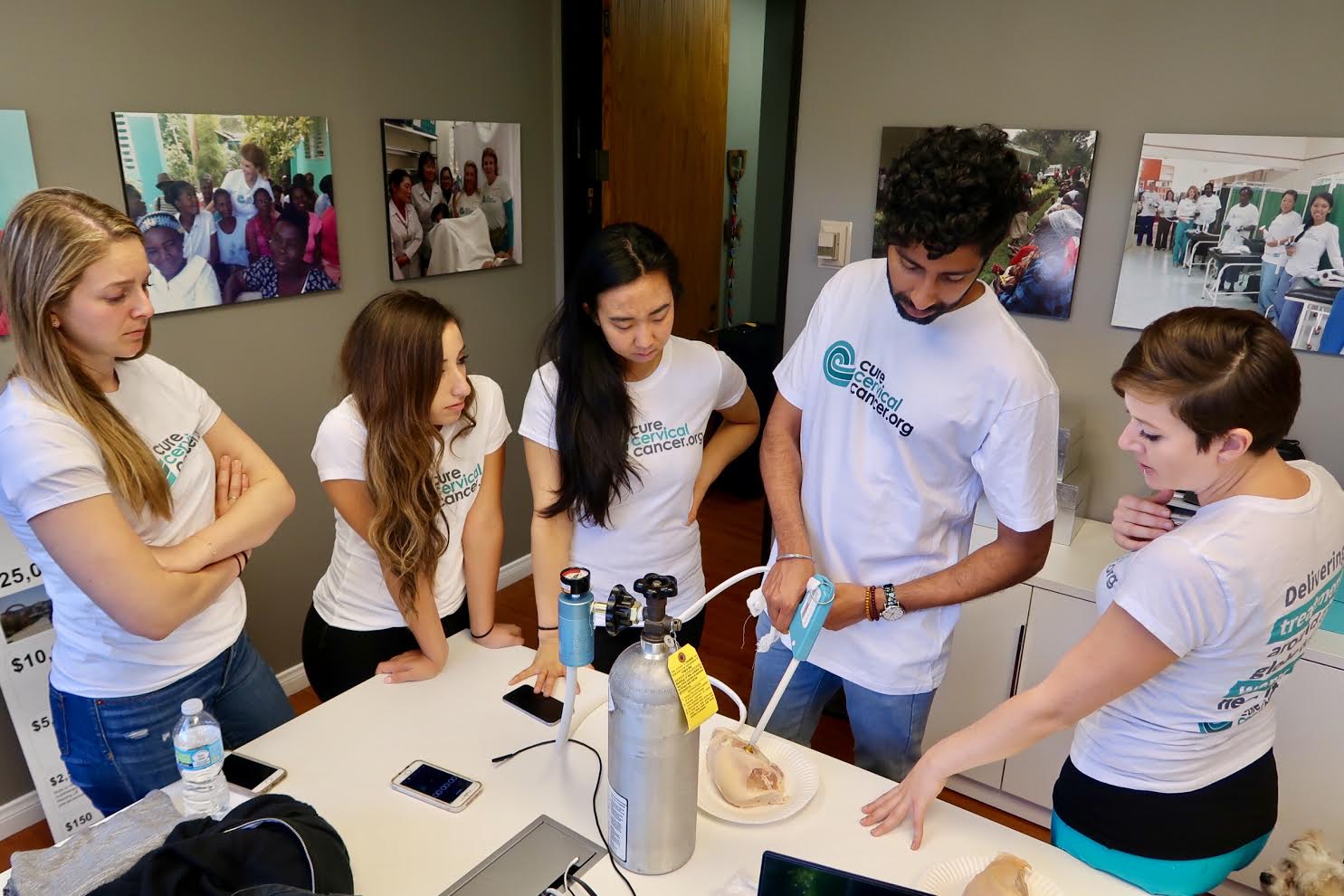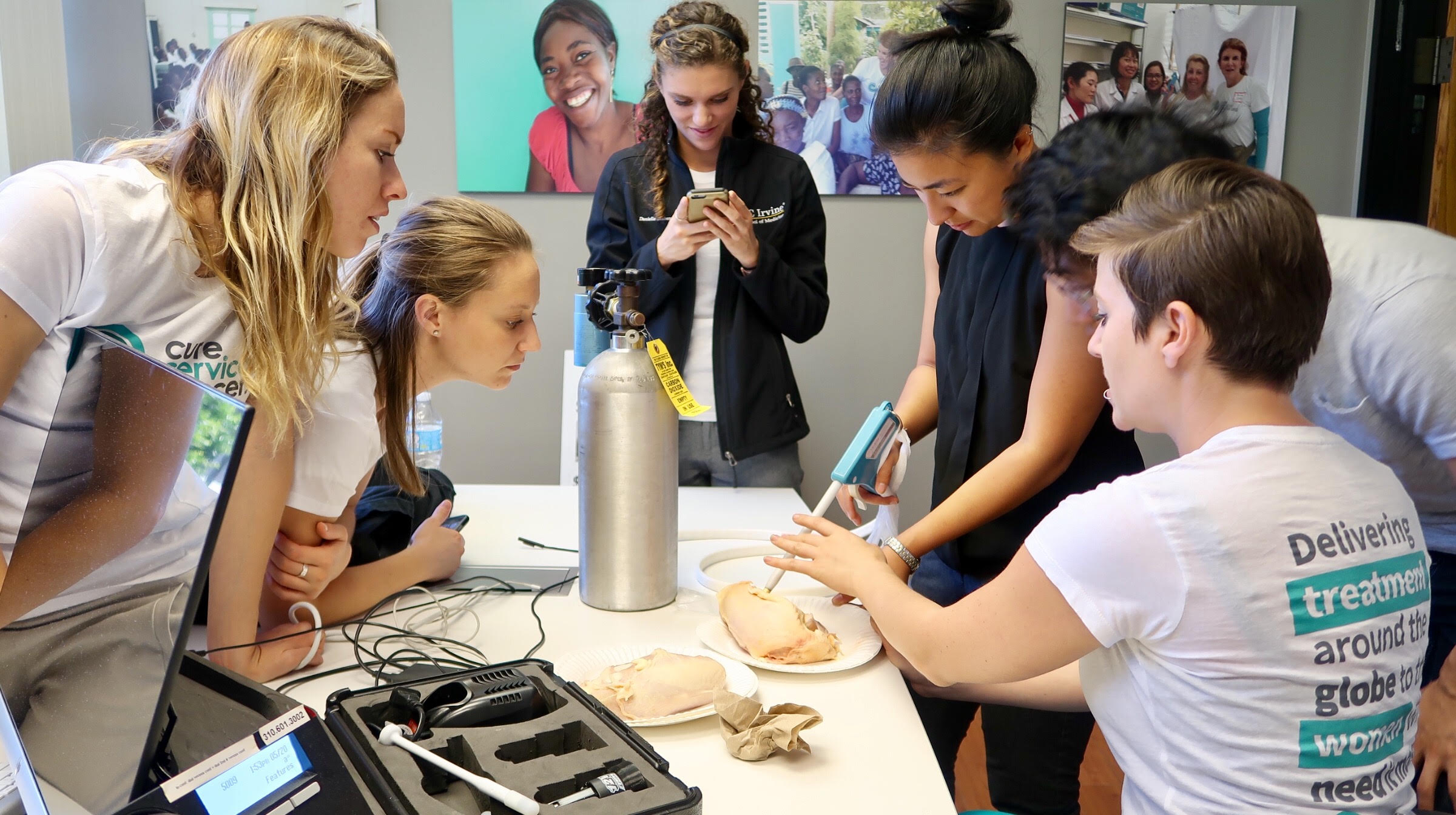 The team was introduced to the cryotherapy gun that's used to treat cervical precancer.  Everyone took turns operating and getting familiar with the device.  Chicken breasts were brought in to practice on.
While it wasn't a conventional way to spend a Saturday, it was wonderful to see everyone in high spirits and excited to be a part of the collaboration. "It's nice to meet people who are just as passionate as we are about this work.", one medical student reflected.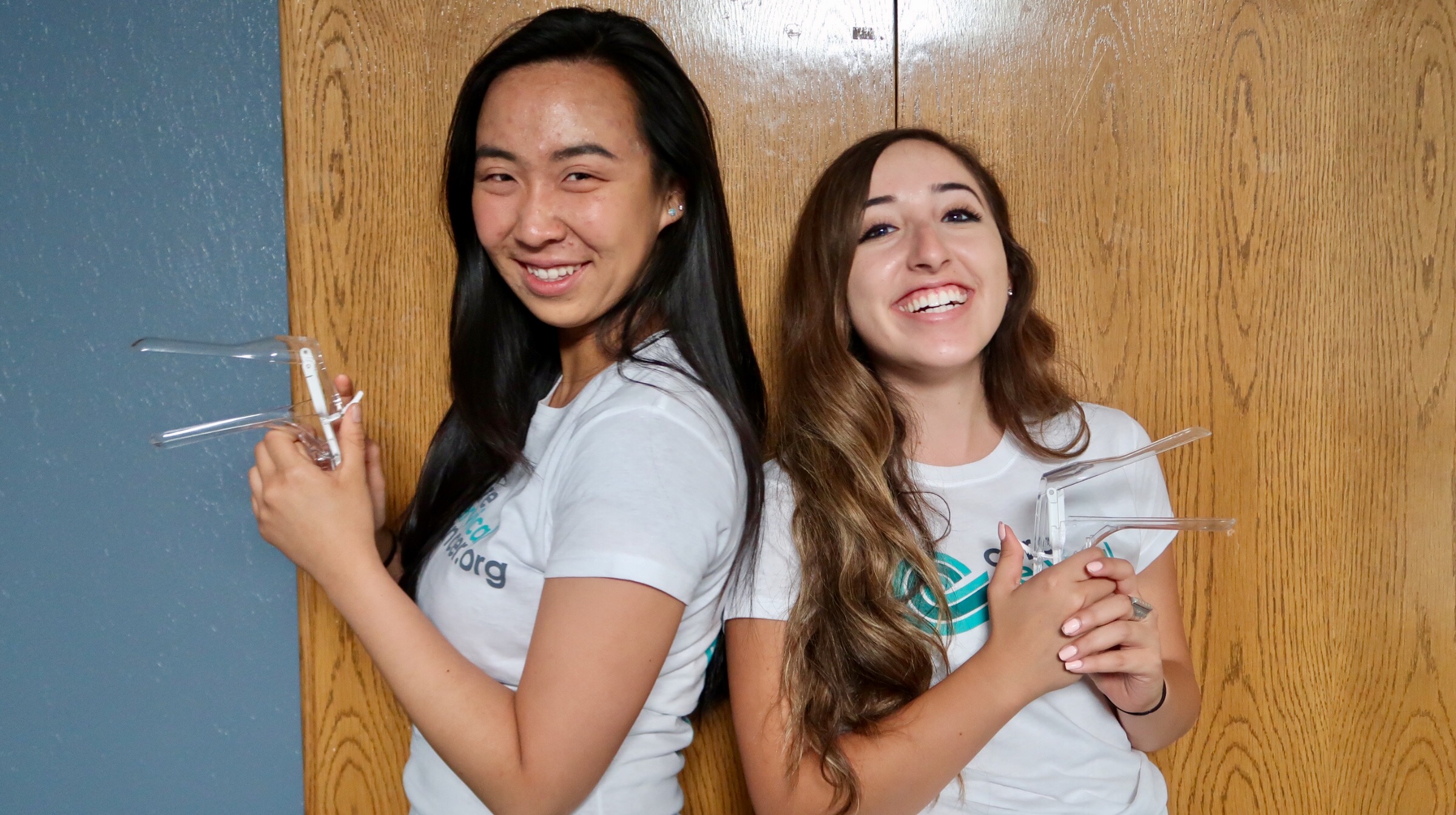 Irene Chang (left) and Jessica Faraj (right) have fun as they get acquainted with the equipment used in the screening and treatment services CureCervicalCancer trains in.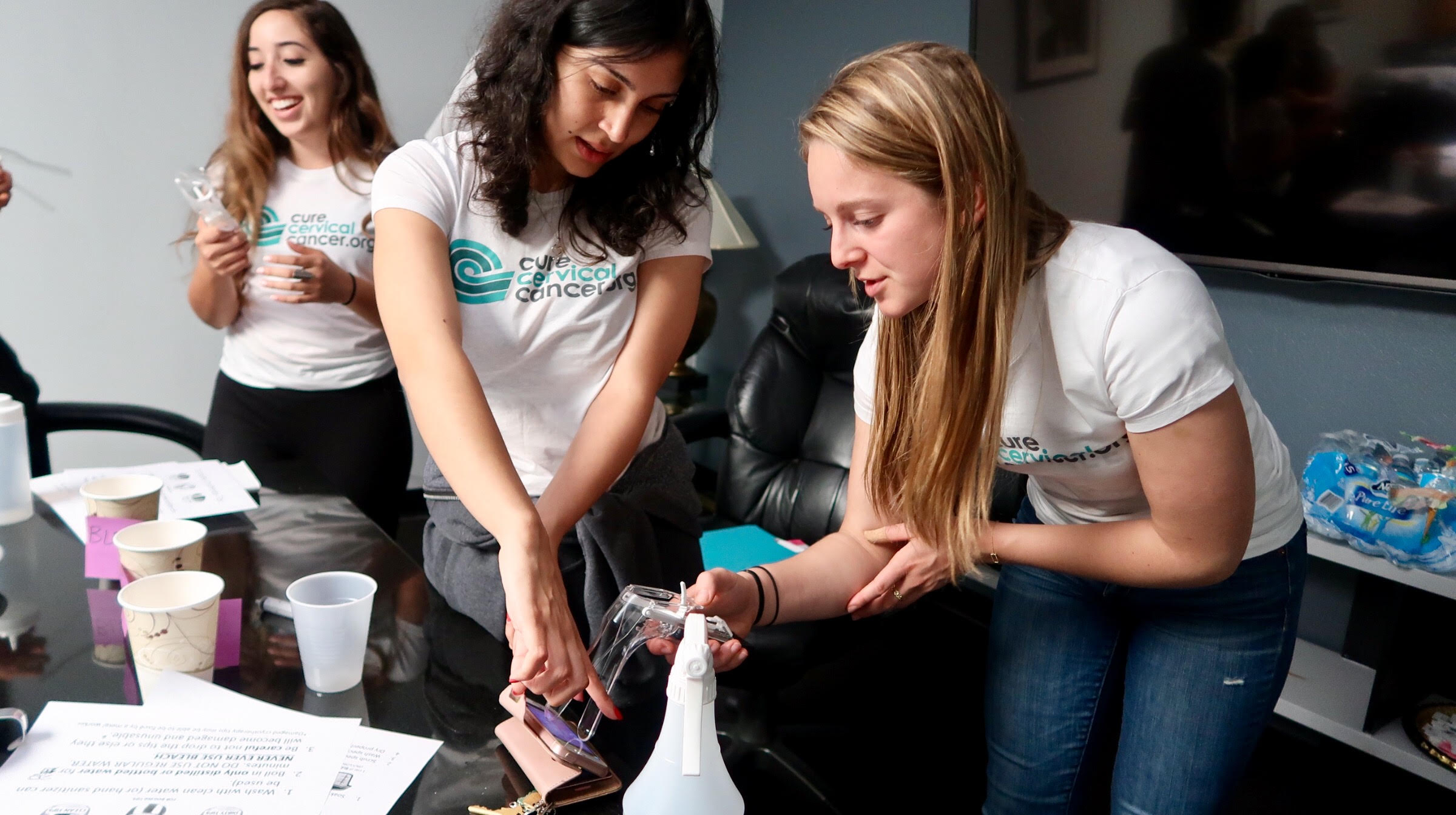 The two teams formed groups and rotated from station to station, learning procedural techniques and sterilization protocols, key logistical information, etc. Program Coordinator Phorum Sheth teaches UCI med student Olivia Marik-Reis how to perform a cerical screening.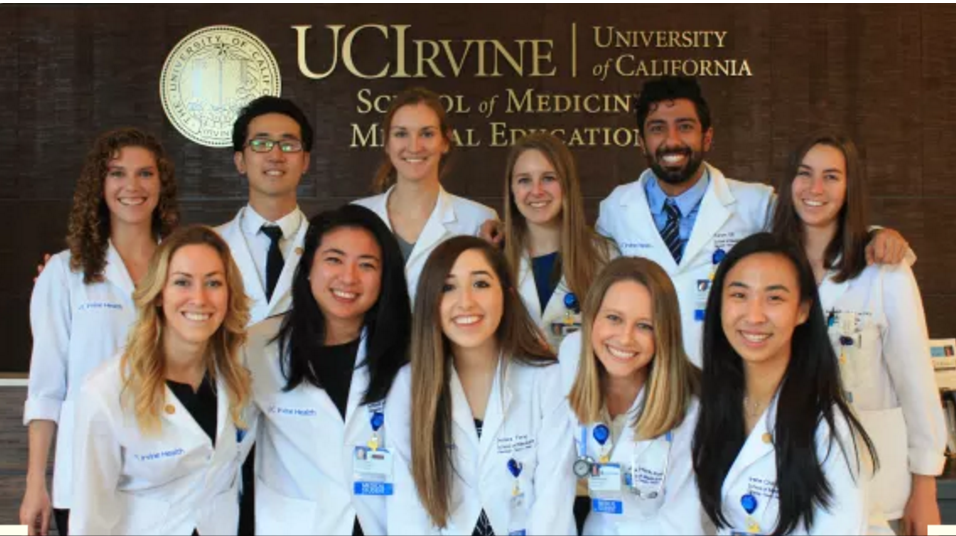 UC Irvine School of Medicine's International Ultrasound – Tanzania 2017 team.
At the end of the day, everyone passed their written test with flying colors!
Now, everything is a go for next month's big trip. CureCervicalCancer is very much looking forward to working hard and saving lives with the UC Irvine team!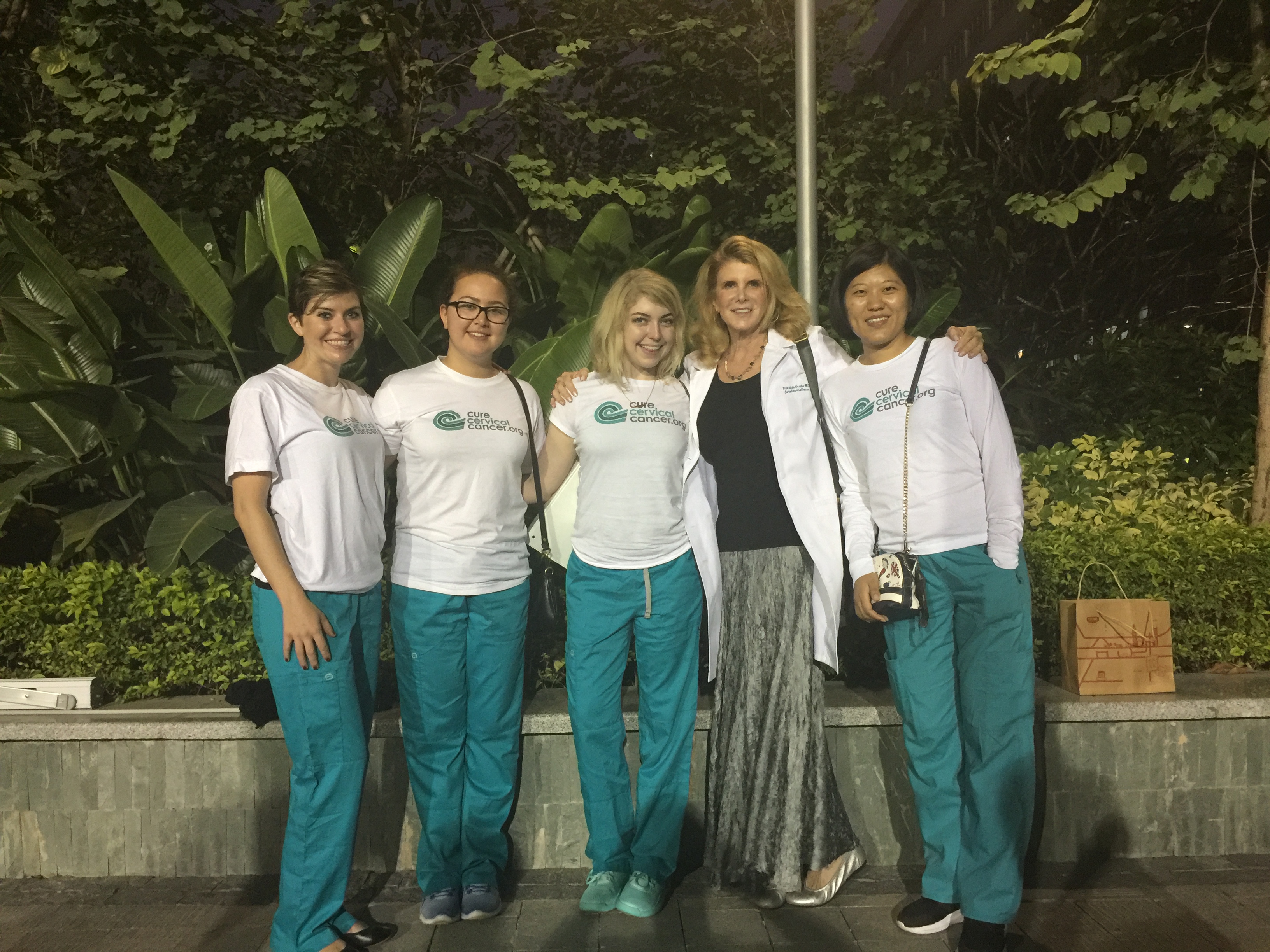 On June 29th, CCC will be packing their "Clinic In A Suitcase" and traveling to Tanzania in partnership with a team of residents and medical students from UC Irvine. Objectives of the trip are to revisit and resupply their two existing clinics and to establish a new clinic where they will train more local health professionals to provide the life-saving screening services to their communities, long after they depart.