As we wrap up our 2017 Re-visit, Re-evaluate, Re-supply, Re-educate program
in Vietnam, I reflect on my time with CureCervicalCancer and my numerous travel experiences with the team. I feel extremely grateful for the opportunity to learn and grow as an aspiring physician alongside people who prioritize service to others. I feel honored to have experienced the culture of each country that we work in through a different lens than would a typical traveler. Our team works with local healthcare professionals, translators, and drivers as colleagues and friends. We spend quality time getting to know each other. And there is a meaningful bond of gratitude, determination, and commitment that forms between us. The CCC training programs consist of hard work that is also fun and fulfilling. And that is because everyone genuinely values this work and cares about the cause.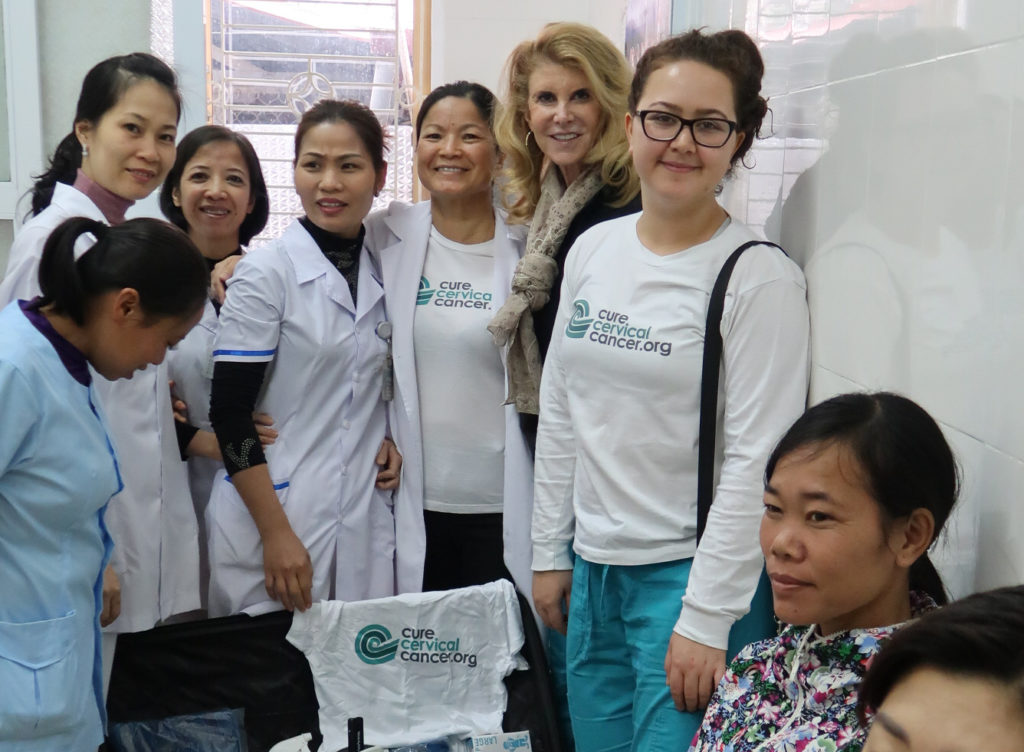 I am proud to have spent my time after college and before medical school contributing to the work of CureCervicalCancer. This type of cancer is preventable. The "See and Treat" method works, it is easy, it is cheap, and it saves lives. Each year, half a million women are dying needlessly throughout the world. I feel very passionate about working for women's reproductive health because I recognize women as mothers, as caregivers, as essential in a healthy, happy family. And I have gained so much while giving back that words cannot describe.
So thank you! Thank you for following our work. Thank you for supporting our mission. Thank you for making this all possible.
–Leila Hariri
Senior Program Coordinator