We entered the CureCervicalCancer clinic in Dong Trieu (the Jay and Fish Collie Clinic) to deafening sounds of "Hello" ringing all around the room. 50 local women who were waiting to be screened had learned this greeting to show us their gratitude for coming so far to meet them. The energy was infectious.
My name is Alborz Feizi and I am dedicated to improving healthcare in developing regions of the world. My efforts in this realm had been limited to laboratory settings where I develop portable and cost-effective technologies suitable for under-resourced regions. I'm honored to join CCC on their trip to Vietnam and to support their amazing work.
This opportunity is made even more special by an interview I took with the Vice Director of the Dong Trieu hospital, Dr. Doan Tuan Anh. I found myself in a beautiful office drinking tea with a man on the opposite side of the world. I asked him about the effectiveness of cryotherapy and the See and Treat method in resource limited settings.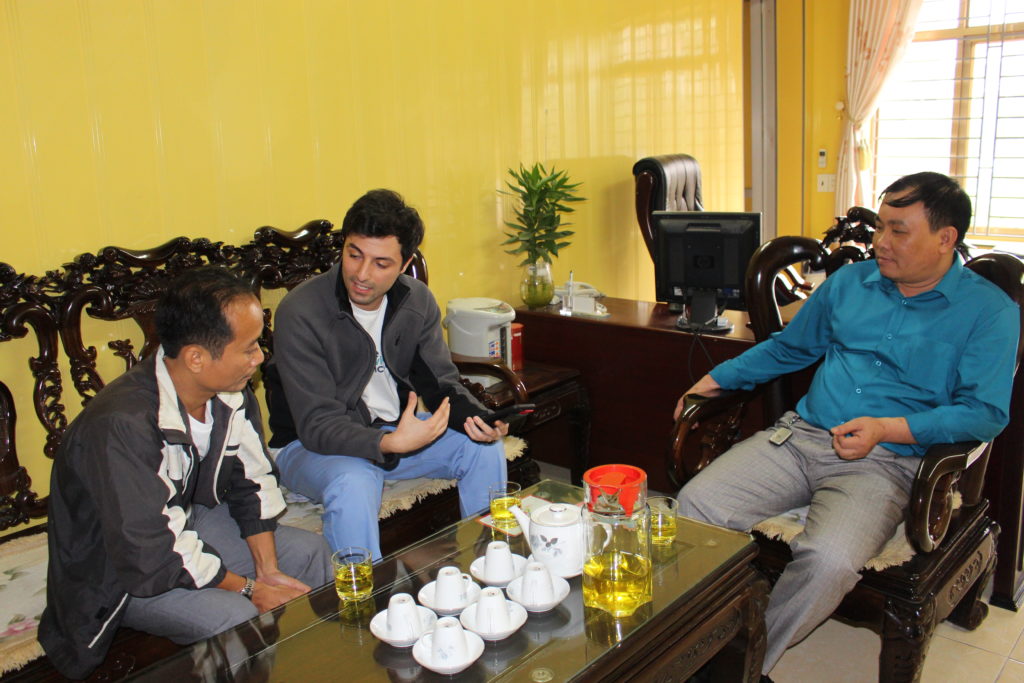 "This clinic is particularly interested in applying new technologies in healthcare. We have invested a lot and have modern equipment for the hospital as well as intervention program. The budget reserved by the province for the new hospital is about 1 billion Vietnamese dollars, about 4.5 million US dollars for medical equipment and new technologies," said Dr. Anh.
When we talked about screening woman for cervical cancer, Dr. Anh mentioned that their facility does not have a pathologist and they are not able to analyze Pap smears locally. It takes about 7-10 days to send the Pap sample to a center with a pathologist and that is cost prohibitive and rare. However, cryotherapy has been extremely effective in their clinics. Thousands of women have visited and many were eligible for the treatment.
These words exchanged slowly through a translator hit me hard. I felt a deep appreciation for what CCC does and the impact we had made on their region. I am more enlivened than ever on my quest to improve the delivery of healthcare. Good work, CCC!
–Alborz