I see trees of green, red roses too
I see them bloom for me and you
And I think to myself what a wonderful world
I see skies of blue and clouds of white
The bright blessed day, the dark sacred night
And I think to myself what a wonderful world
(from "What a Wonderful World" Written by George David Weiss, Robert Thiele)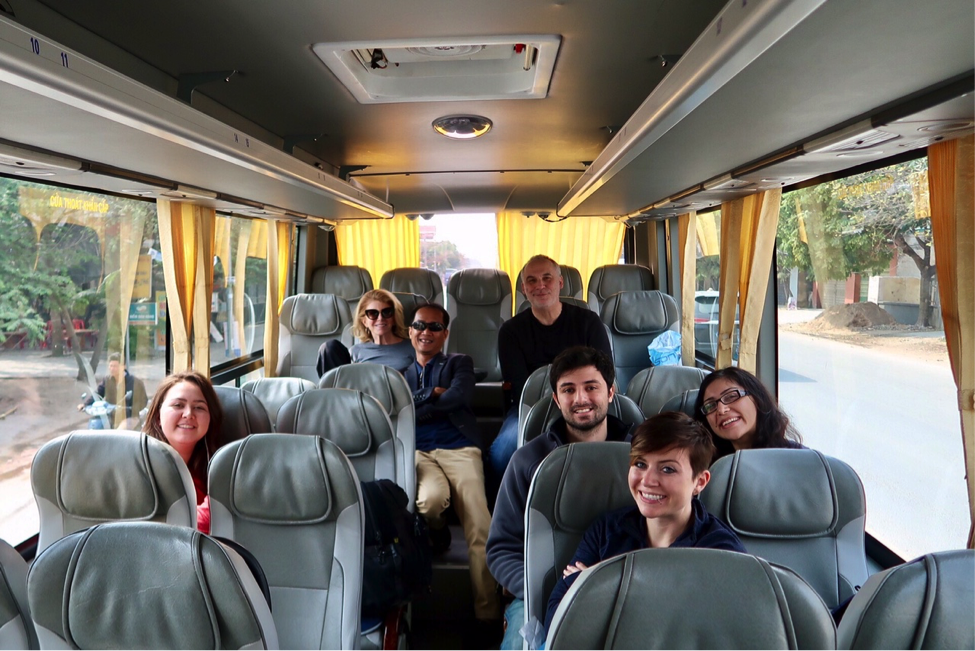 From my familiar seat on our little bus I see clouds and haze and rice paddies, too. I also see propaganda signs, tall skinny dwellings and lots of motor scooters as I gaze out the window into the Vietnamese countryside. Staring out the window keeps my eyes off the road and the swerving and honking and frequent jarring that I've come to expect when traveling to remote places with the Cure Cervical Cancer (CCC) team. Sanity on the road here requires inner peace and occasional outright laughter. The dance of the traffic is almost as surreal as imaging pigs can fly until a truck carrying live pigs flies by, passing us on the right….twice….and we all just crack up. What a wonderful world it is!
This is my second trip with CCC to help screen for cervical disease using the "see and treat" method of visualizing the cervix with acetic acid and offering immediate cryotherapy to those with positive findings. Donating money to a worthy cause is a charitable act. Donating time is even more selfless. I cannot praise enough the fantastic group of people I was so fortunate to travel with for their energy, dedication and sacrifice. While none of us really consider our volunteer work with CCC to be a sacrifice, in actuality, it is. These lovely people put their Los Angeles lives on hold for a week to give of their time and skill for the benefit of women they have never met. Thank you to Leila, Rebecca, Julia, Phorum, Alborz and, of course, Dr. Gordon.
For me, volunteering to use a simple skill learned a long time ago to make a difference is very easy, yet very rewarding. I mean, I've seen a lot of cervixes in my 35 years as a physician. Determining negative from positive is not rocket science and yet, teaching and reaffirming these skills to the local doctors and nurses makes a huge difference in the lives of the women and families who access one of the 7 CCC clinics in the northern part of Vietnam.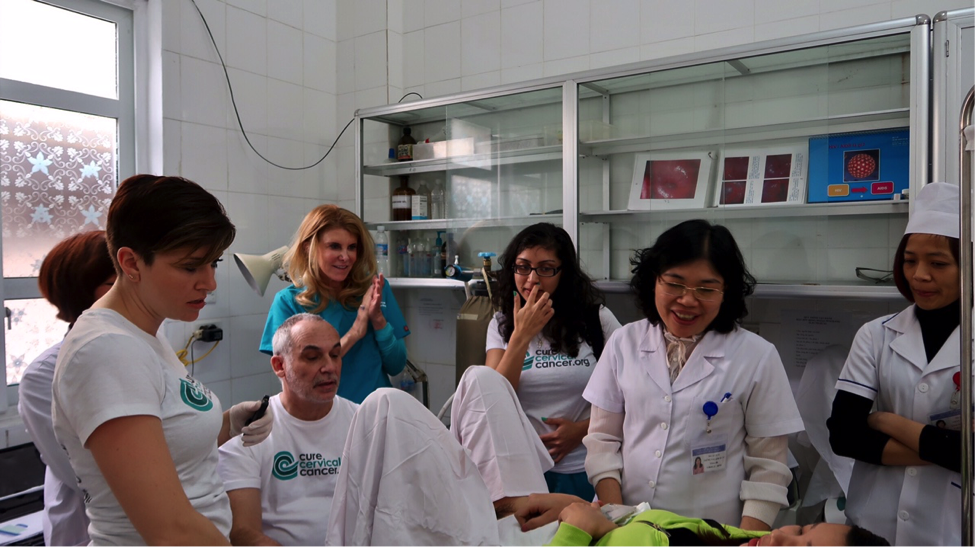 We were greeted each day with a cup of green tea as a welcoming tradition as we said our hellos to the directors in front of a bust of Ho Chi Minh and a mural of Lenin and Marx. Pretty much the only obvious reminder we were in a communist country.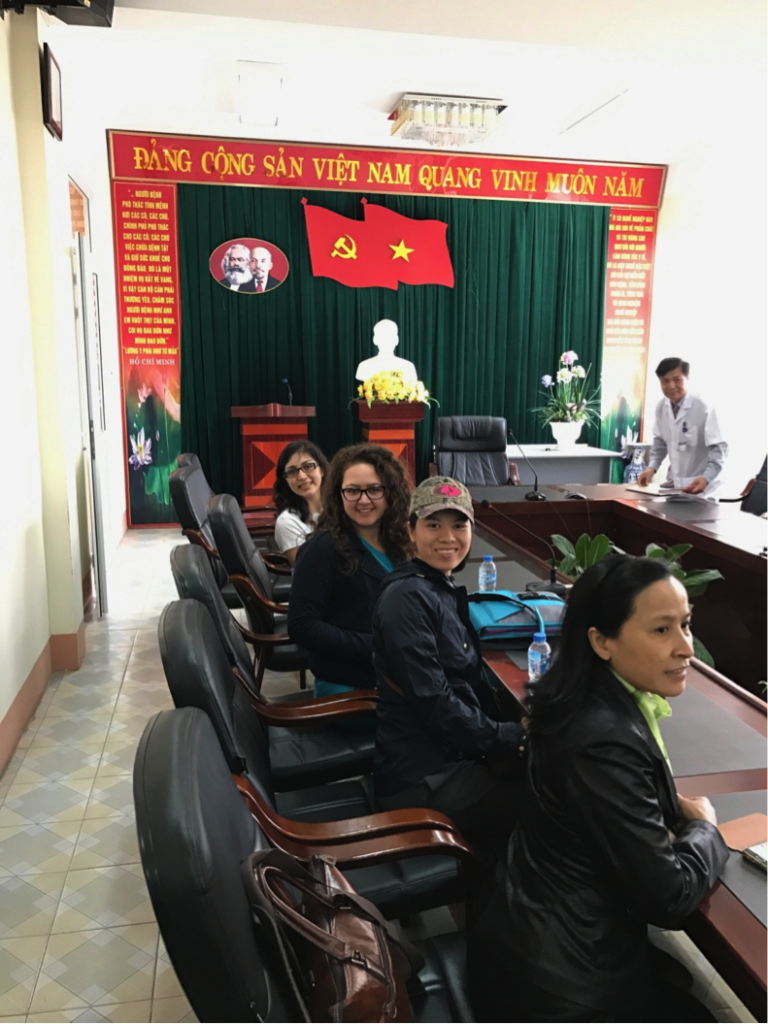 I was really impressed by the knowledge, skill, and efficiency of the medical personnel. I was also moved by the women who came from long distances to be seen by the American team and who were almost giddy to take selfies with us. How things have changed from my memory of Vietnam growing up in the 60s!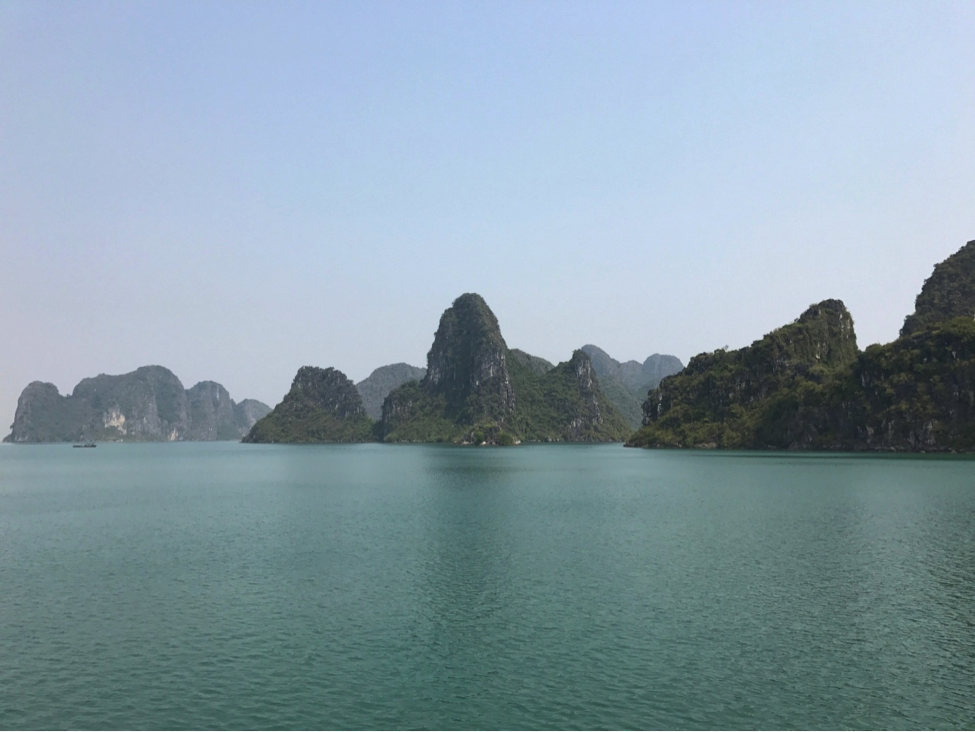 The area around Halong Bay, famous for its exotic rock formations in the sea, is having a construction boom as the country embraces a limited amount of capitalism. Admittedly, the locals benefit mainly from the jobs and the tourism but it's a start. They could use some wider roads with lane markers and rules but then it wouldn't be quite the adventure. A real life Mr. Toad's Wild Ride dodging scooters and buses, the occasional ox or cow and even a truck full of pigs, passing on the right! These are the funny fleeting twitter moments. What I will remember long after those are my amazing teammates, our wonderful ground partner Vu, translator, Han, my colleagues Dr. Dzung and Dr. Ha and the relieved and happy faces of all the local women who will never suffer from a 100% curable disease.

The colors of the rainbow so pretty in the sky
Are also on the faces of people going by
I see friends shaking hands saying how do you do
They're really saying I love you
I hear babies crying, I watch them grow
They'll learn much more than I'll never know
And I think to myself what a wonderful world
Yes I think to myself what a wonderful world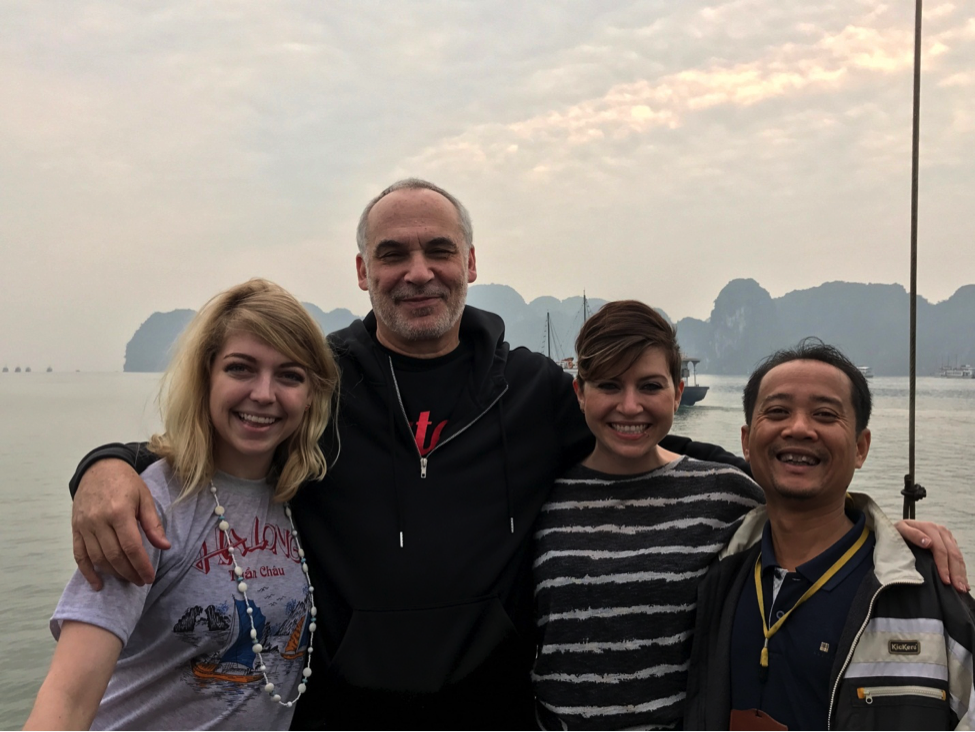 Thank you CCC for the opportunity to serve.
With affection, Dr. Fischbein