The story of CCC's "See and Treat" clinics in Vietnam began with a woman who saw a need. That woman was Dr. Gordon, who visited a hospital in Ha Long town several years ago and saw that there were hundreds of women who did not have access to basic preventative screening for cervical cancer. Dr. Gordon shared her desire to make a difference with Vu, a Vietnamese travel agent who has now become an indispensable friend and supporter of CCC. Vu understood the need, and he believed in Dr. Gordon's vision. He connected Dr. Gordon with Dr. Dzung, who oversees 14 high volume health centers in the province of Quah Ninh. Three years later, CCC has returned with a brand new team to visit the 7 CCC clinic sites. Accompanied by Vu and Dr. Dzung, our two teams arrive each day to a smiling group of doctors, hundreds of patients waiting to be screened, and an immaculate clinic. The equipment donated by CCC is well cared for, and the doctors demonstrate excellence in their technique of "See and Treat".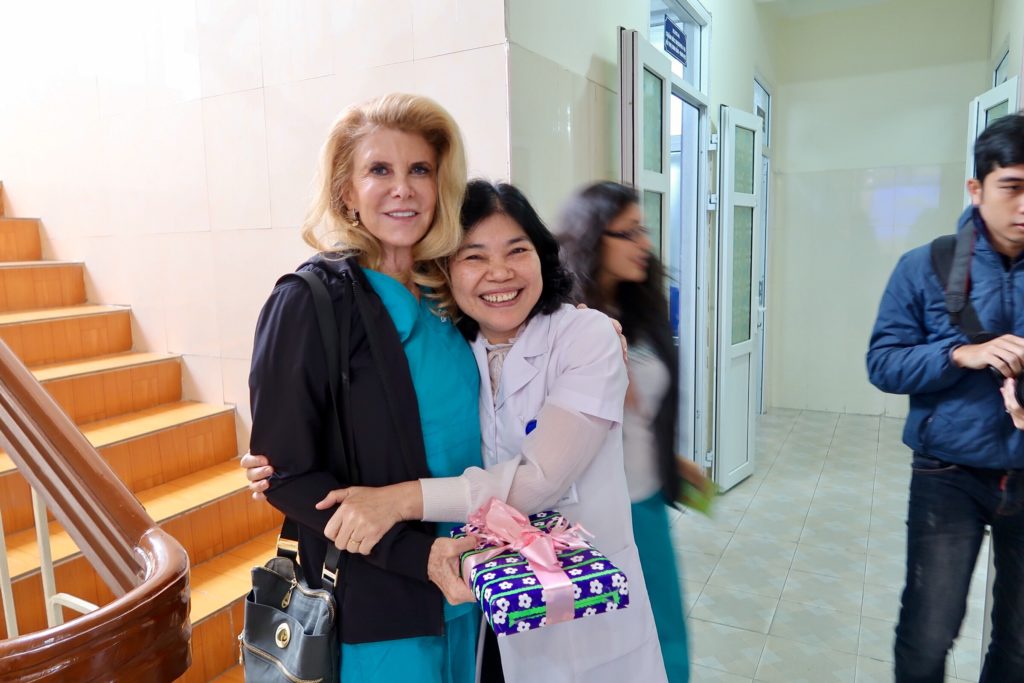 In light of all the negative news that we read each day, CCC would like to remind all of our supporters that we can create positive change. Our CCC clinics in Vietnam have screened over 26,000 women to date for cervical cancer. Many lives have been saved. It all started with a woman who saw a need, decided to do something about it, and found the right partnerships to make it happen.
This post would like to honor Dr. Gordon, our relentless and passionate ground partners, Vu and Dr. Dzung, all of the CCC staff who worked hard to train the clinic sites in Vietnam, and our extremely generous donors who support our work. It is only Day 2 and we can say confidently that Vietnam is a success story for CCC. We look forward to expanding our clinic sites in Vietnam in the near future.