Ubuntu is a word in Swahili that can be taken to mean: "the belief in a universal bond of sharing that connects all humanity".
On no other day is that sentiment more essential for us to contemplate than today.
I awoke this morning to the horrendous news of the Paris attacks and my heart is grieving.
CCC has spent the past 5 days screening and treating well over a thousand women for cervical cancer and training and certifying local Kenyan nurses in the procedure. We have been welcomed open-armed by these beautiful people, and I personally have built friendships and professionally relationships that I know will last.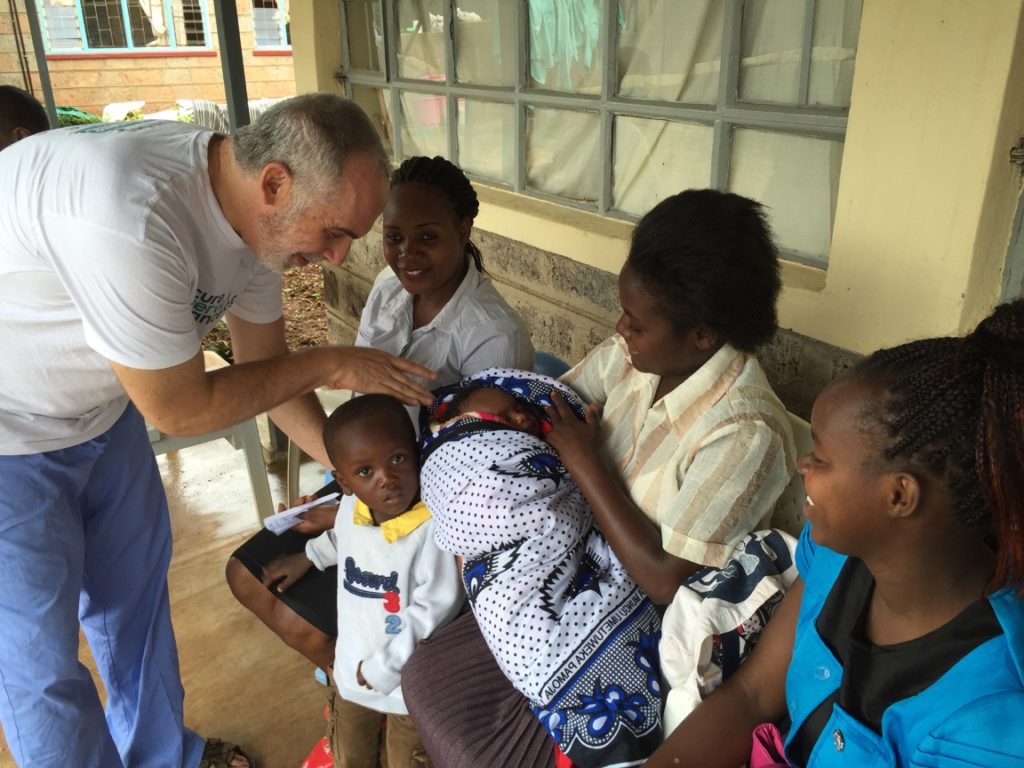 Many women's lives have been saved just this week because of these activities, and that effect cascades into many more lives being affected. Children will not lose their mothers. Communities will not lose their entrepreneurs and innovators. This effect also ripples outwards. One woman who has passed through our clinic and had a positive experience returned to her church and encouraged 50 other women to go get screened. Onwards and onwards we can trace these positive effects; building bridges, maintaining healthy bodies and communities.
On a personal level I could not feel more filled-up by the incredible success of the program so far in Kenya. And in light of the atrocious news from Paris this morning I am more committed than ever before to continue this work.
We are all connected as one global community. We are all responsible for the safety and security of every citizen on this planet. Numerous studies have shown that elevating the health and status of women in society is one of the more important things we can do to combat violence and terrorism. 
Ignorance and hatred may choose tools such as guns and bombs but we have the choice to counter with friendship, cross-cultural understanding, women's education and health promotion.
The CCC team visited a primary school in Kisii yesterday morning on the compound where we had previously established the Kenyere CCC clinic and were greeted by hundreds of children. In a sea of green school uniforms we could see in front of us the future of Kenya.  A 10 year old girl named Deborah stepped forward and recited a poem. Her eyes sparkled with intelligence and pride.
We are here for Deborah, and all the children of Kenya.
Ubuntu.