Day four of our revisit and resupply Haiti program was another true success. The team split into three groups again in order to visit our see and treat centers at the Hosptial of the Baptist Convention of Haiti and Mont Organise, while Dr. Jennifer Lang attended a meeting with the Director of Health for the North Department of Haiti. Both clinic sites were phenomenal in their performance and preparedness, and the meeting overall was very constructive.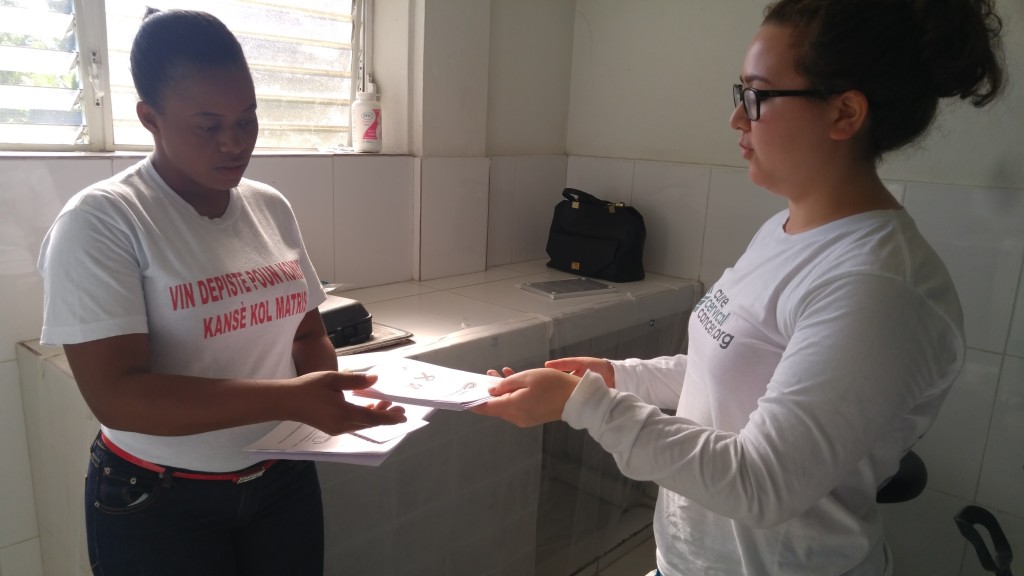 Today was the kind of day that leaves you with a stinging reminder of why you chose your path; why you do the work you do. It started with a bumpy, three hour taptap ride to the small mountain town near the Dominican border. When Louise Lindenmeyr,  Nurse Jean, and I arrived, we were thrilled to enter a perfectly set up screening room with three stations, fully equipped and ready for patients. Lucméne, the nurse in charge of Mont Organise's cervical cancer prevention program, wowed us with her knowledge and professionalism. We began seeing patients, and the morning flowed smoothly into the afternoon. After a few hours of screening, we were told that there were no more patients. We began cleaning up and discussing the day's results. As we were carrying our belongings to the car, a gentleman stopped us, and asked us to wait for a woman who was on her way. He said she had been told previously that she was "positive" and had been referred to a larger hospital in another town nearby, but could not afford transportation.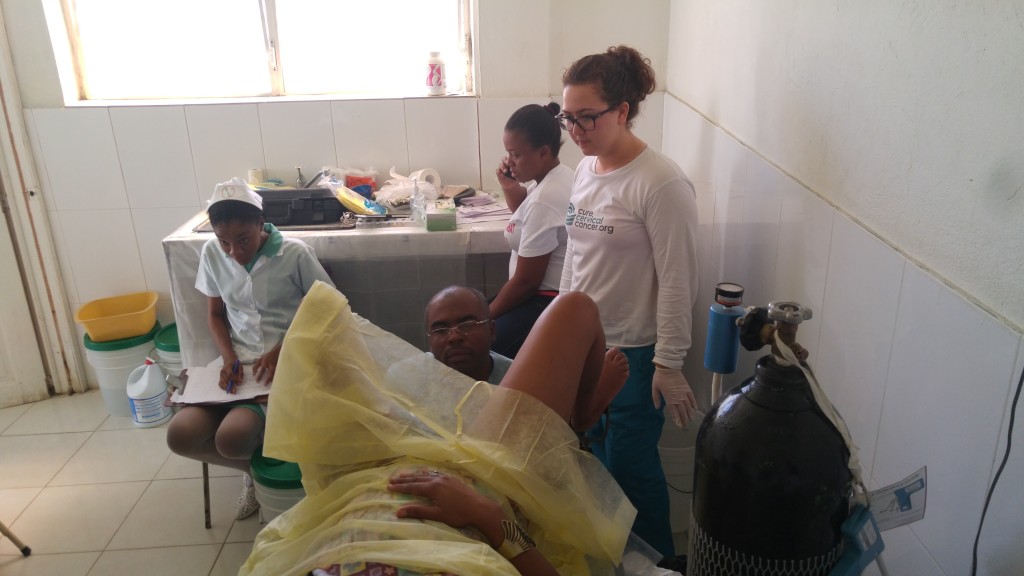 After a brief time, the woman arrived, accompanied by her daughter. It was immediately apparent that she was in pain and distressed. A brief assessment revealed a left lower extremity with severe edema (swelling) from her upper thigh all the way down to her toes. Her left leg was easily twice the size of her right.  As we assisted her onto the examination table, we noted vaginal bleeding. It was at this time that we learned the patient was HIV-positive. You could feel the emotion of the room sink, because even without a vaginal exam, it was quite clear what was happening. This woman, under the age of 50,  a new grandmother, had advanced stage cervical cancer. A preventable cancer that her body could not fight off due to HIV.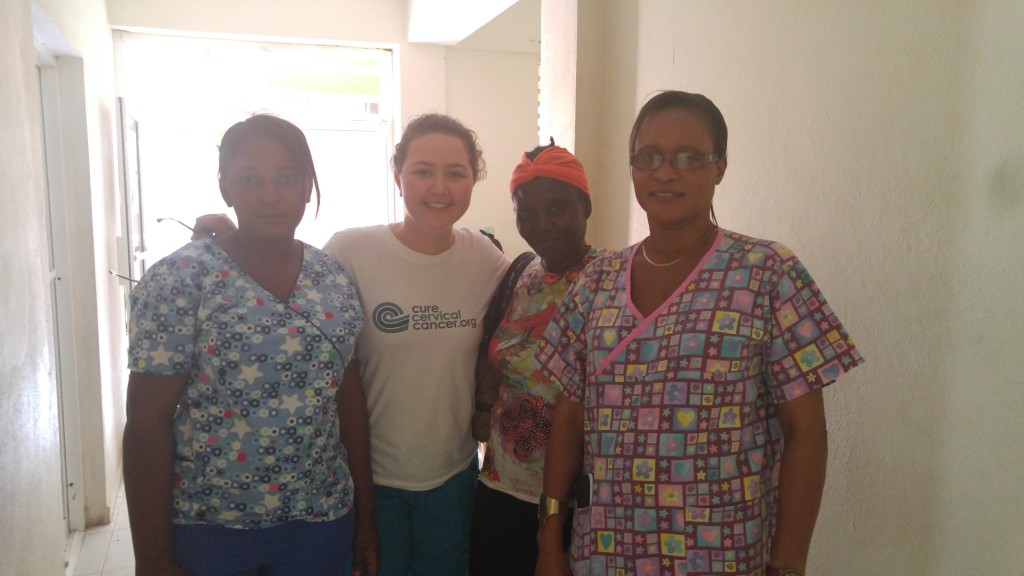 It is important to note that cervical cancer is known as an AIDS-defining cancer. Women with HIV/AIDS have a much greater chance of acquiring and dying from cervical cancer. You may be aware that CCC recently received a grant from The Elizabeth Taylor AIDS Foundation so that we can advance our work in Haiti with a focus on the HIV/AIDS population. We are grateful for this opportunity, and dedicated to this cause so that no woman will needlessly suffer like our patient today. If she had had access to cervical cancer screening, the progression of this horribly painful disease could have been prevented.
Walking into the clinic organized at Quatier Morin at the Hospital of the Baptist Convention of Haiti, the team was impressed with the clinic set up and the condition of the equipment. We were greatful to meet the hospital directors and medical staff. Their efforts for patient mobilization were admirable and we were glad to observe and evaluate their technique and performance. The nurse running the clinic had been trained by CCC/IMC nurse Anne during follow-up visits after our team had established the clinics last year. Today we were able to observe this nurse's VIA and cryo technique, administer our exam and graduate her from the CCC training program. She will focus on outreach to at risk HIV positive populations to encourage cervical cancer screening and prevention practices.
Mont Organise: Caitlin
Baptiste: Leila Ellen Jen