Past the crowded round-a-bout just off the main road of Githurai Mwohoko, the team arrives at the blue painted gate of Lang'ata Githurai Health Center. For our last two days, we will be screening/treating women in and around this town. Despite the heavy rainfall last night that continued into the early morning hours, the CCC team and the dedicated trainees screened 103 patients and treated 13 with cryotherapy.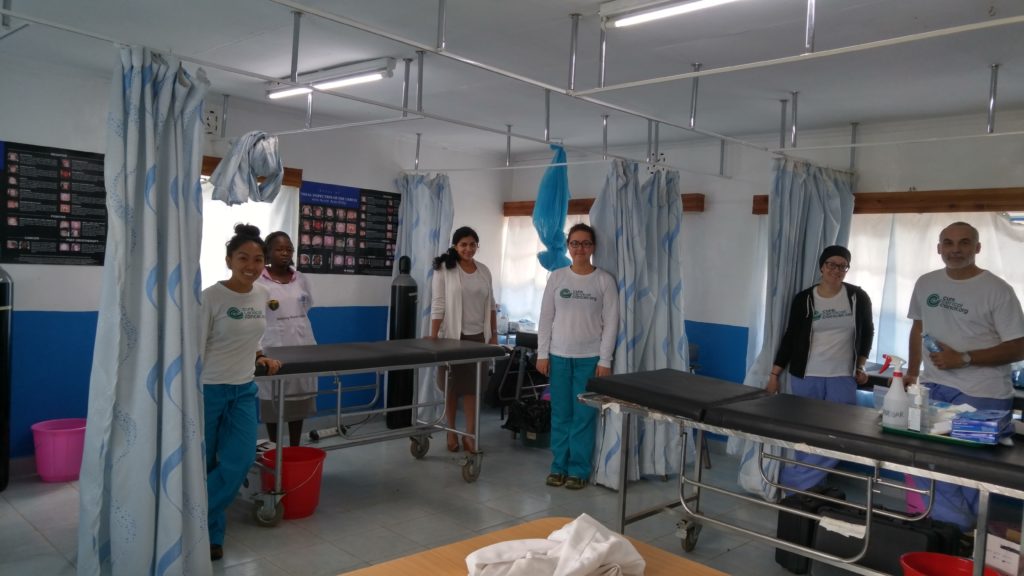 In an effort to expose the trainees from Kiambu county to as many patients as possible, the CCC team believes that by tomorrow we can confidently bid farewell to our new trainees who are nothing but eager and inspired to provide this new service to women in their county.
A Dedicated Trainee and Nurse to Women's Health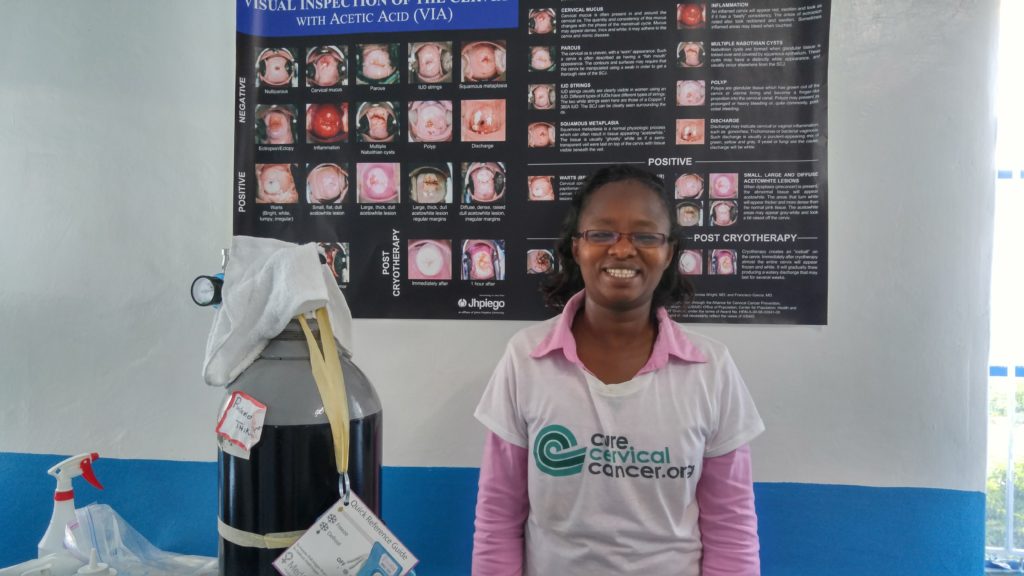 "My name is Christine Mumo and I work at Githunguri Health Center in Kiambu county. I am a sub county public health nurse and I have 21 years of experience. My field of interest is reproductive health. I have been doing cervical cancer screening with VIA for three years. My current training has allowed me to treat lesions with the use of cryotherapy. I feel empowered by this training. I am now able to not only screen women for cervical cancer but also treat lesions by cryotherapy. On days 1-3, I was able to do a total of 4 cryotherapies using CO2 gas and identified 7 lesions. I plan to continue doing the screening and treatment to all women of reproductive age.
A challenge I find is not being able to treat women with lesions due to a lack of cryotherapy machines in most of our rural health facilities. For the last two years I've had to refer about 50 women for cryotherapy to Kiambu county hospital. It is my feeling that now Kenyan women, especially from Kiambu county, will not die of cervical cancer. I believe that if empowered, the participants can mentor other health care workers on this very important skill.
I will always endeavor to see to it that all women who come to my care will all be screened for cervical cancer for the noble cause of saving women."